18K Solid Gold~Australian Opal with Lavender Amethyst Earrings
I only have a few pieces of this Australian Opal left, so grab it while you can, it's not easy to get! Free-form Opal with a orangey hue to it, and a cluster of tiny lavender Amethyst briolettes make this pair of earrings perfect for the summer! All components are 18K solid gold, earrings measure 1.5" in total
Item ID: RR-1204
18K Solid Gold~Australian Opal with Lavender Amethyst Earrings
I only have a few pieces of this Australian Opal left, so grab it while you can, it's not easy to get! Free-form Opal with a orangey hue to it, and a cluster of tiny lavender Amethyst briolettes make this pair of earrings perfect for the summer! All components are 18K solid gold, earrings measure 1.5" in total
Item ID: RR-1204
If you are the pending buyer of this item, go to My Account to view, track and pay for this item.
$178
$109
USD
SALE PENDING
This item is Pending a Sale so cannot be purchased at this time.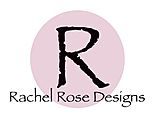 Monrovia, CA
One-of-a-kind & limited edition precious metals jewelry
Member since 2007
May you find something beautiful that makes your heart sing!
More from Rachel Rose Designs, inc.