Queen Elizabeth British Coronation 1953 Matchbook & Metal Case Cover
Awesome piece of the British Royal family of England memorabilia. This is a matchbook with the official picture of Queen Elizabeth when she was crowned queen of England in 1953. It comes complete with its own silver tone metal cover case. Matchbook states "Her Majesty's Coronation 1953" on top and a crown with "Elizabeth R 1953" on the back. When closed the metal case measures 1 1/2" X 2 1/4" and when opened it measures 1 1/2" X 4 1/2". Case is silvertone on the outside and a brass finish on the inside & does have a few rust spots. There are 18 deep pink tipped matches with the words "Bryant & May" which is probably the manufacturer. The matchbook itself does have a little bit of wear and since it has been in the case for a long time there are scrape marks on either side where it has been secured by the metal flaps. I bought this at an auction in Upstate New York with other vintage advertising pieces
Thank you for visiting Nana's Basement!
Item ID: FA-212
Queen Elizabeth British Coronation 1953 Matchbook & Metal Case Cover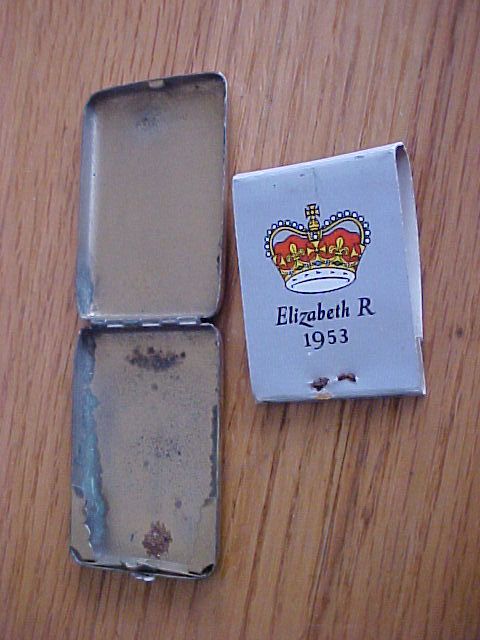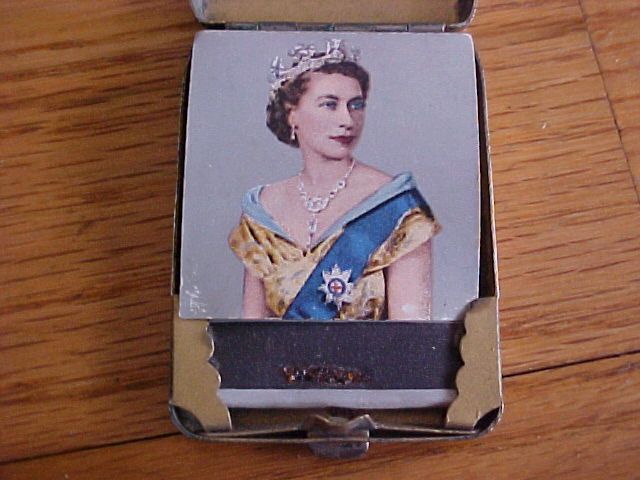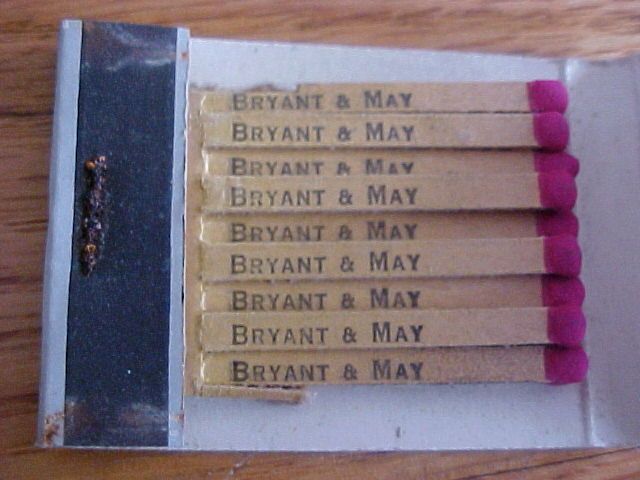 Awesome piece of the British Royal family of England memorabilia. This is a matchbook with the official picture of Queen Elizabeth when she was crowned queen of England in 1953. It comes complete with its own silver tone metal cover case. Matchbook states "Her Majesty's Coronation 1953" on top and a crown with "Elizabeth R 1953" on the back. When closed the metal case measures 1 1/2" X 2 1/4" and when opened it measures 1 1/2" X 4 1/2". Case is silvertone on the outside and a brass finish on the inside & does have a few rust spots. There are 18 deep pink tipped matches with the words "Bryant & May" which is probably the manufacturer. The matchbook itself does have a little bit of wear and since it has been in the case for a long time there are scrape marks on either side where it has been secured by the metal flaps. I bought this at an auction in Upstate New York with other vintage advertising pieces
Thank you for visiting Nana's Basement!
Item ID: FA-212
$15
USD
SALE
Add to Wish List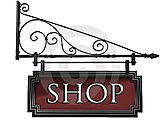 Albany, NY
Uncovering the Treasures of Yesteryear!
Exclusive Ruby Lane Member since 2010
Shipping/Handling

*

:
$3.25 USD
Insurance:
$1.95 USD
Price for shipping to USA change location
*USPS First-Class Mail Parcel
---
---