Crystal Spear & Hematite Necklace
This sparkling pendant is a 1 1/2 inch long, Swarovski, crystal spear, attached to a very detailed, two part bail, with cut out hearts and rhinestones. Total length is 2 1/2 inches for both. The multiple facets and the AB coating in the spear and crystals, reflect so much color and light. I used all the best Swarovski crystals, in every shape and size. The white crystals have been heat treated to give them the crackled look. In between the crystals, I used shiny grey, hematite rondelles and silver spacers. This sparkling necklace is 18 inches long, and extension chain that will give you 2 more inches. I finished it with a large silvertone heart shaped lobster claw clasp. Please see matching earrings and bracelets. Discount if purchased together. Item ID:2999
Item ID: 3113
---
Gender: Female, Age Group: Adult, Color: Crystal AB, Grey, Size: 18-20"
Crystal Spear & Hematite Necklace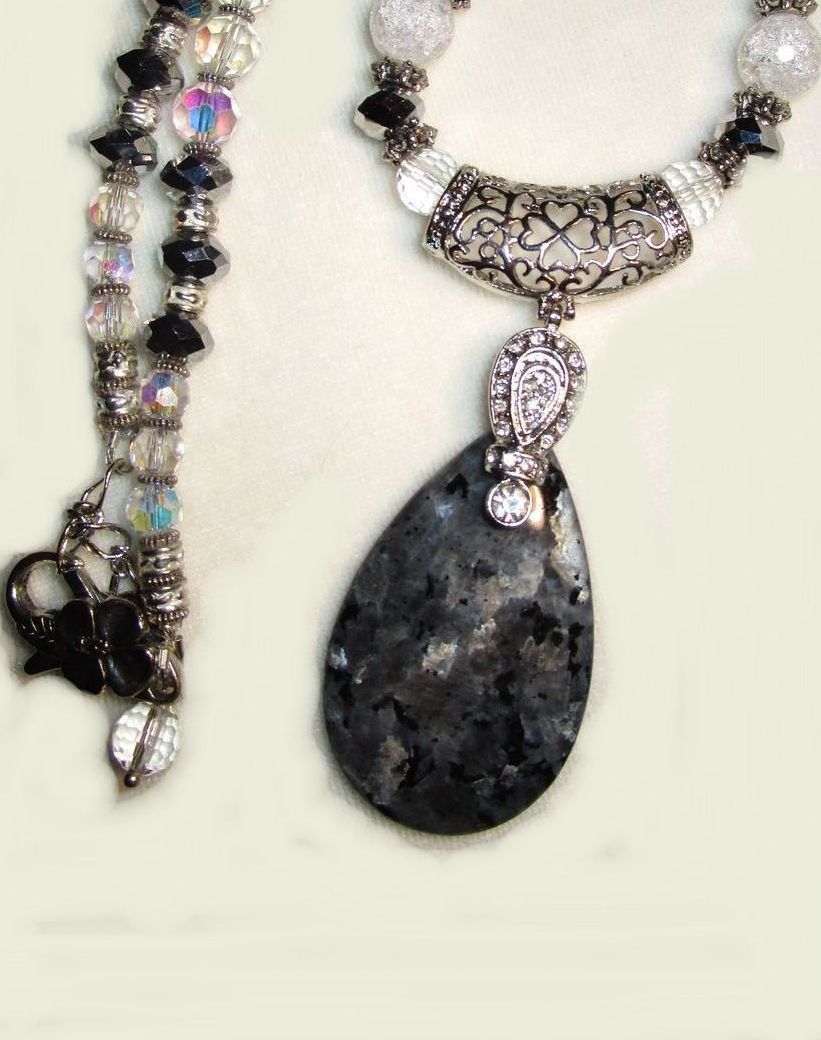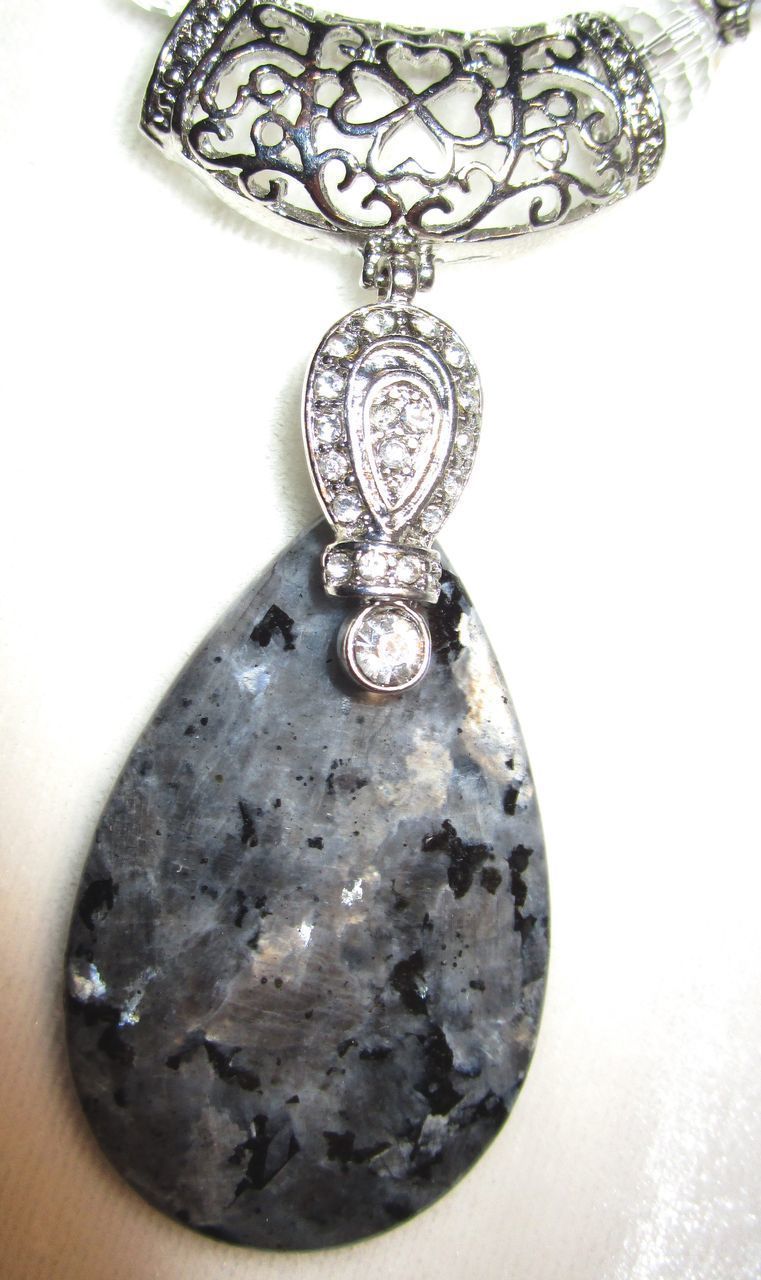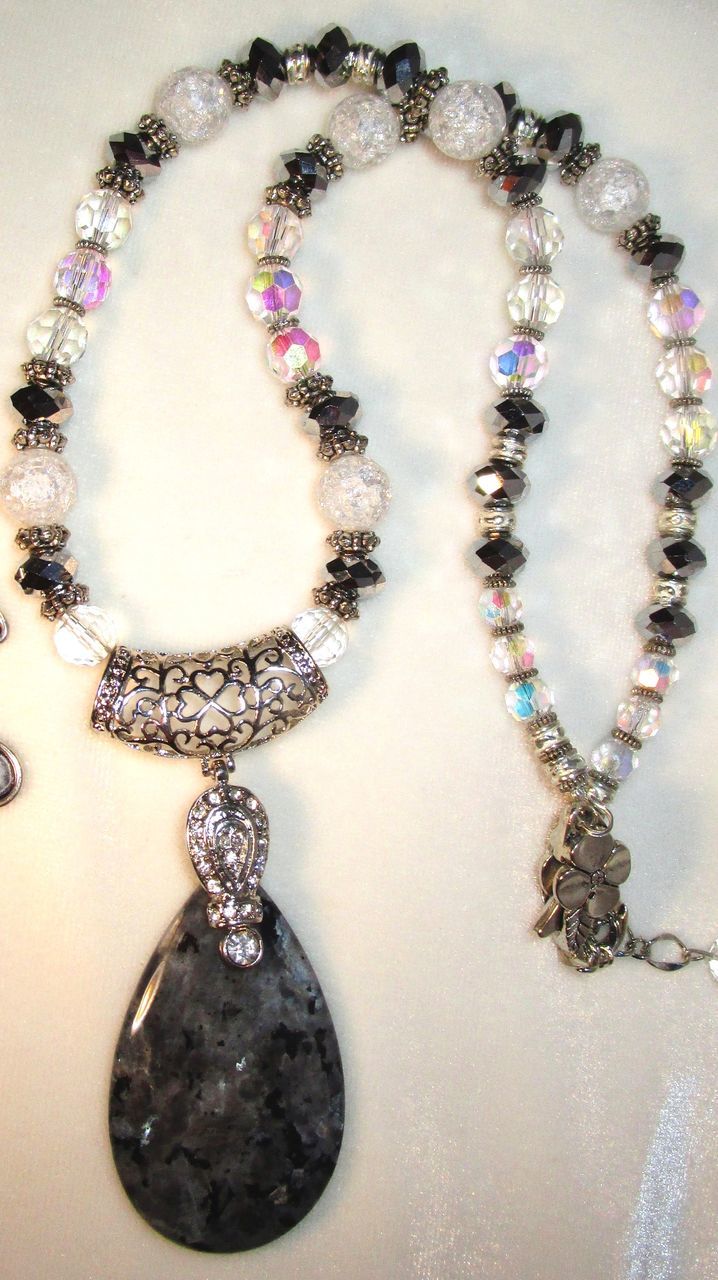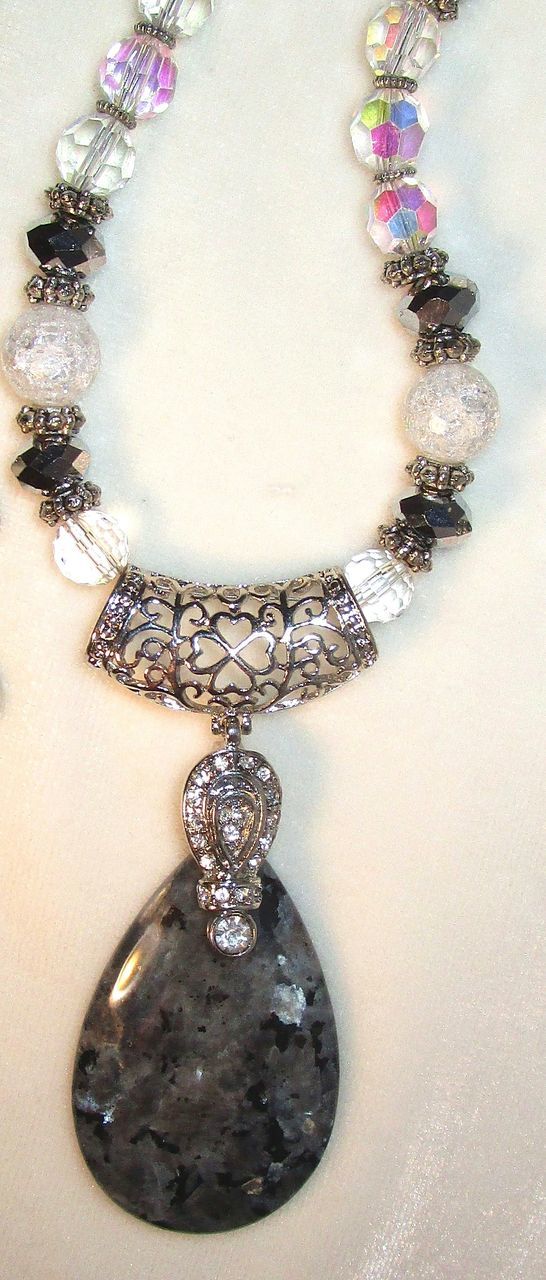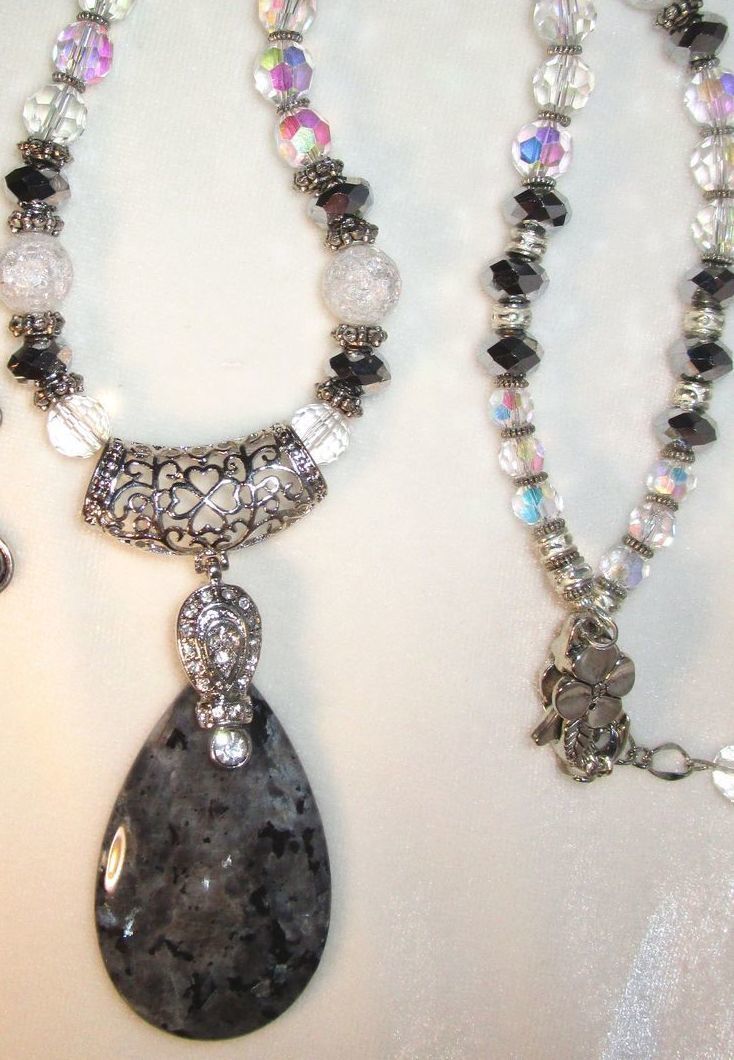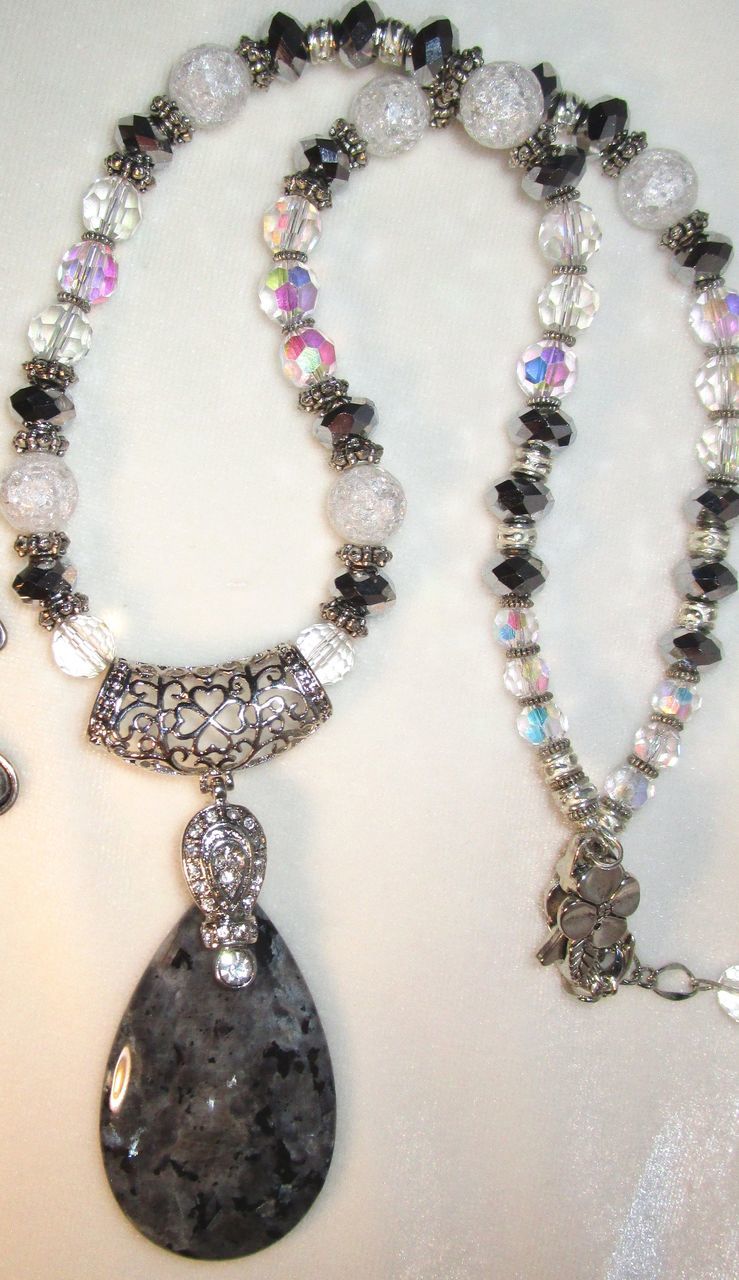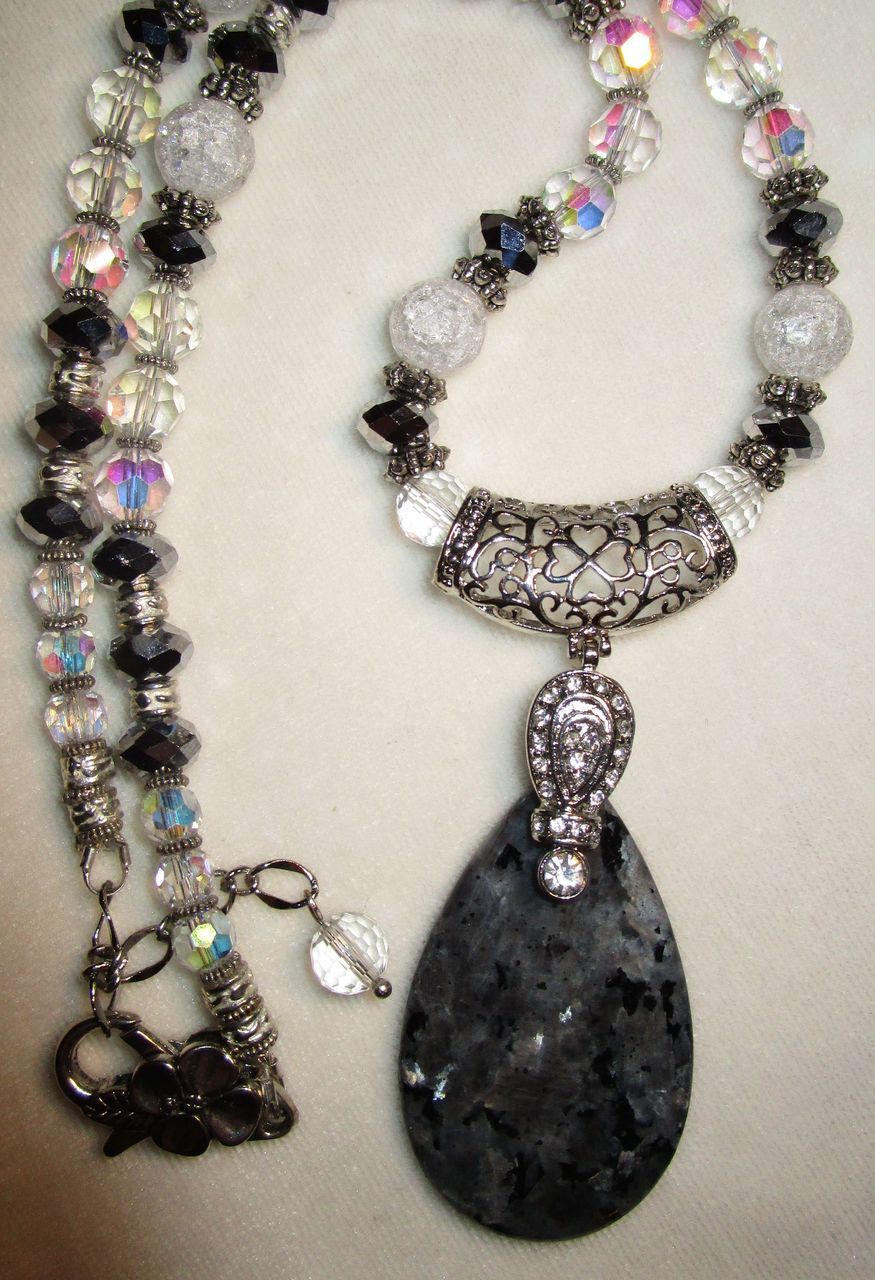 This sparkling pendant is a 1 1/2 inch long, Swarovski, crystal spear, attached to a very detailed, two part bail, with cut out hearts and rhinestones. Total length is 2 1/2 inches for both. The multiple facets and the AB coating in the spear and crystals, reflect so much color and light. I used all the best Swarovski crystals, in every shape and size. The white crystals have been heat treated to give them the crackled look. In between the crystals, I used shiny grey, hematite rondelles and silver spacers. This sparkling necklace is 18 inches long, and extension chain that will give you 2 more inches. I finished it with a large silvertone heart shaped lobster claw clasp. Please see matching earrings and bracelets. Discount if purchased together. Item ID:2999
Item ID: 3113
---
Gender: Female, Age Group: Adult, Color: Crystal AB, Grey, Size: 18-20"
$59
USD
SALE
Add to Wish List
3 other shoppers have this item in their Cart or Wish List. Don't miss out!
Fullerton, CA
One-of-a-Kind, Artisan Jewelry with semi-precious stones & Swarovski crystals
Exclusive Ruby Lane Member since 2006
I have lots of heart jewelry-great gift ideas! Most items have FREE (U.S.A.)Shipping. TWO $20 items = $35. Remind me.
More from Patti's Jewelry & Collectibles