Mid Century Modern Enamel on Copper Art Bowls by BERNE
Beautiful set of two enamel on copper art bowls Wonderful coloring
Hand made by Berne
3 1/2" across and 7/8" high
There is some normal wear around the rims. I think from stacking
Thank you!
Item ID: 2446
Mid Century Modern Enamel on Copper Art Bowls by BERNE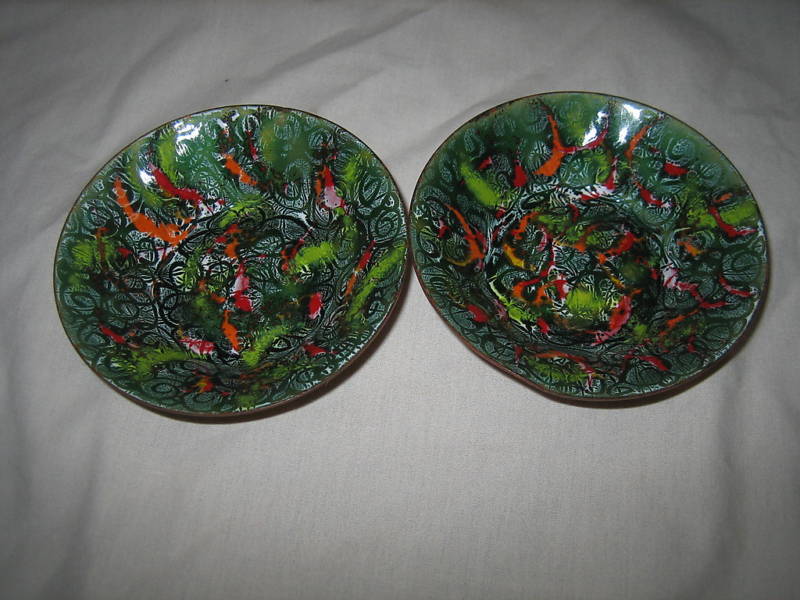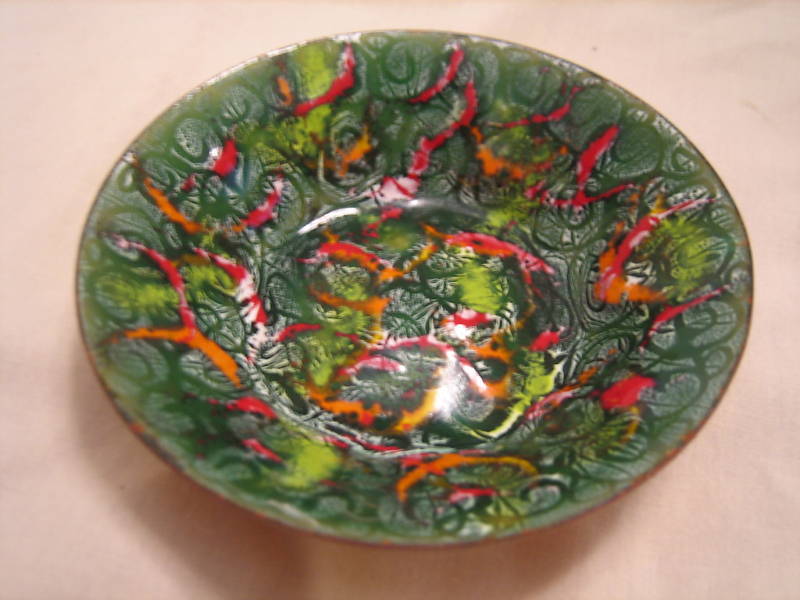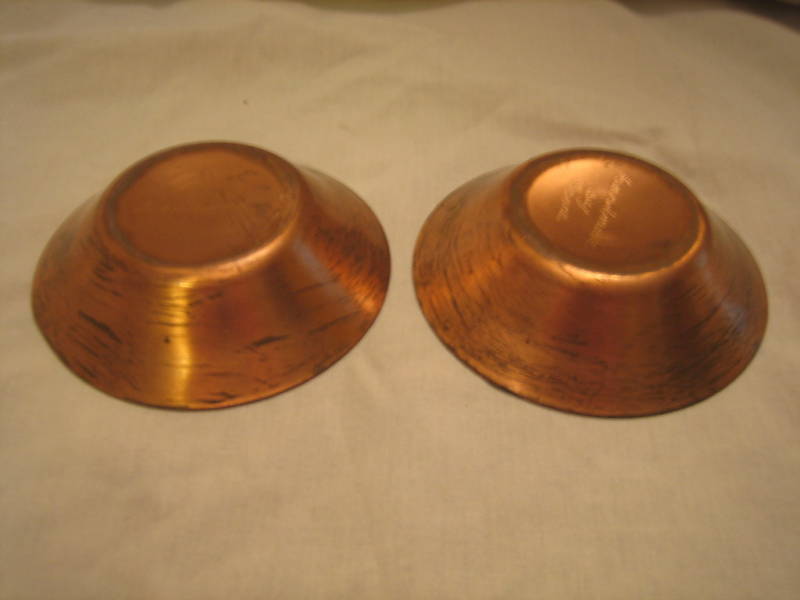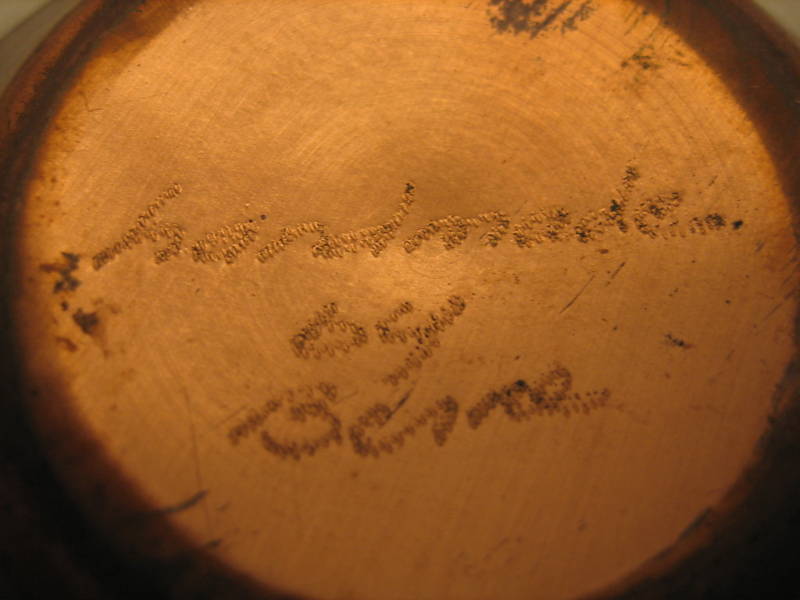 Beautiful set of two enamel on copper art bowls Wonderful coloring
Hand made by Berne
3 1/2" across and 7/8" high
There is some normal wear around the rims. I think from stacking
Thank you!
Item ID: 2446
$35
USD
SALE
Add to Wish List
2 other shoppers have this item in their Cart or Wish List. Don't miss out!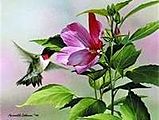 Big Sky
Offers a variety of unique collectibles at fair prices!
Exclusive Ruby Lane Member since 2006
Features: Jewelry, Kitchen ware, Set of Lust-res, Antiques, and collectables