Franciscan Apple Coffee Pot, 4 Cups & Saucers
Franciscan Apple coffee pot Marked, K USA and some numbers
4 cups marked, made in USA and numbers
4 Saucers marked, Franciscan Ware Hand Decorated, Made in California USA and numbers
Great set and all pieces in mint condition
Thank You!
Item ID: 2265
Franciscan Apple Coffee Pot, 4 Cups & Saucers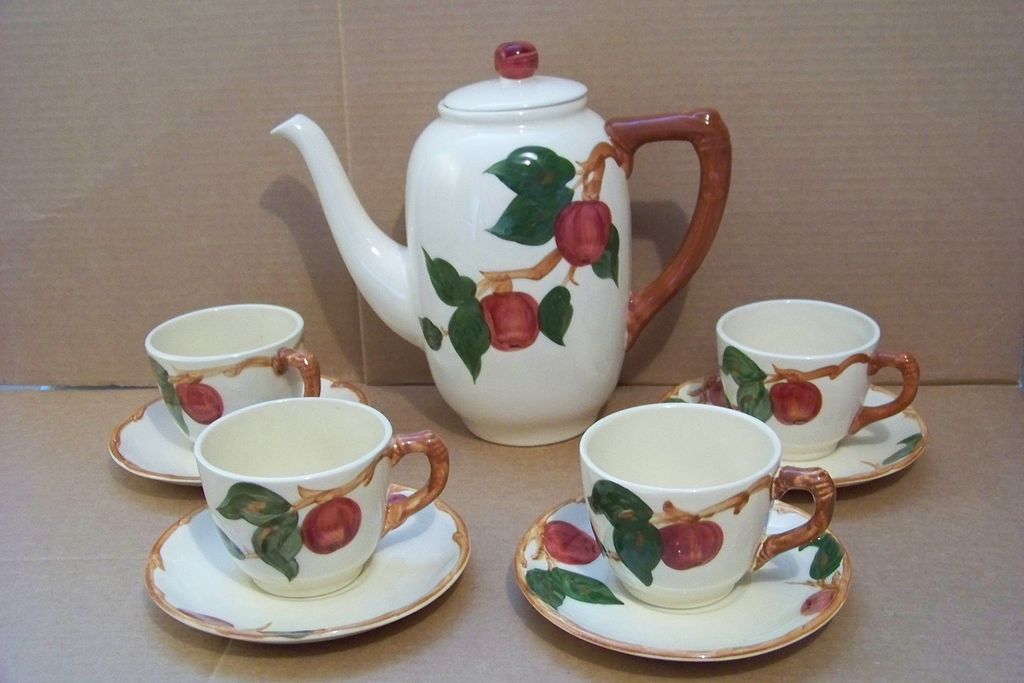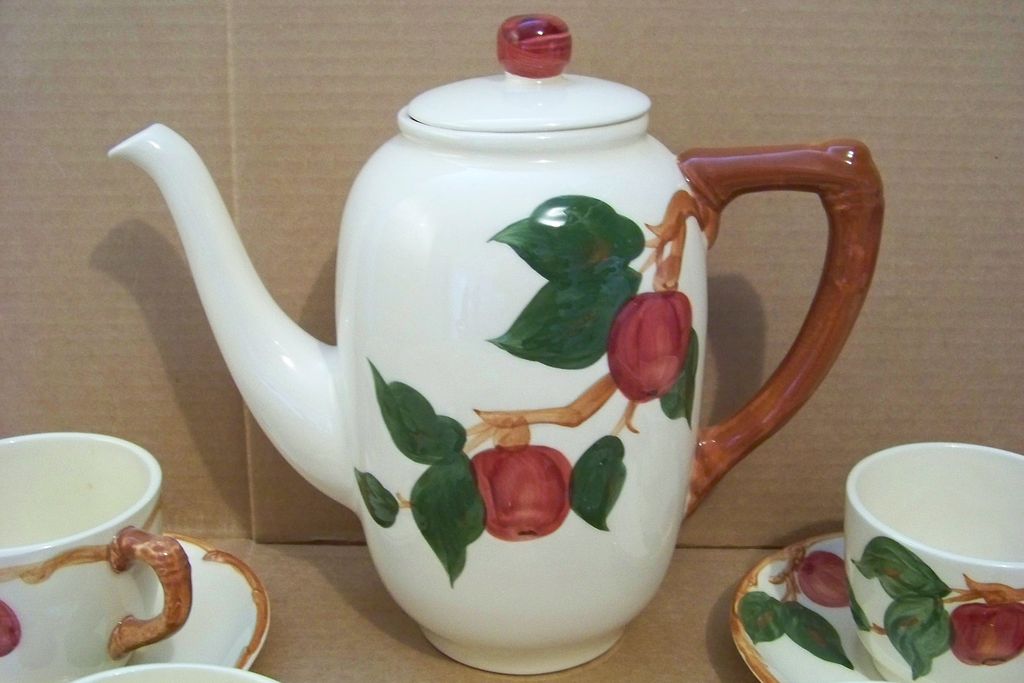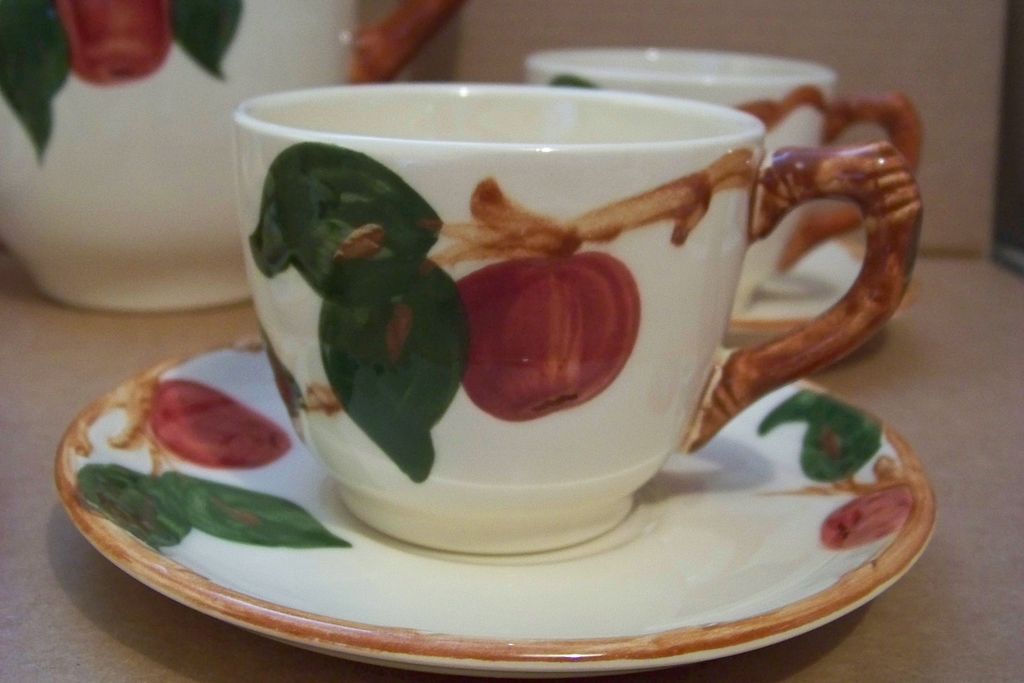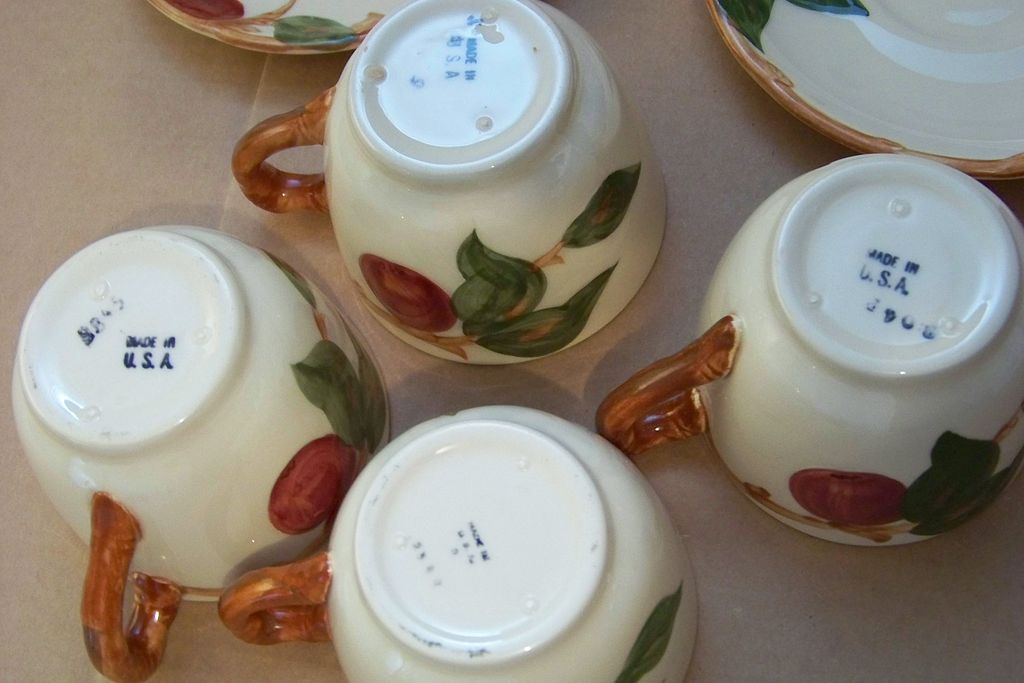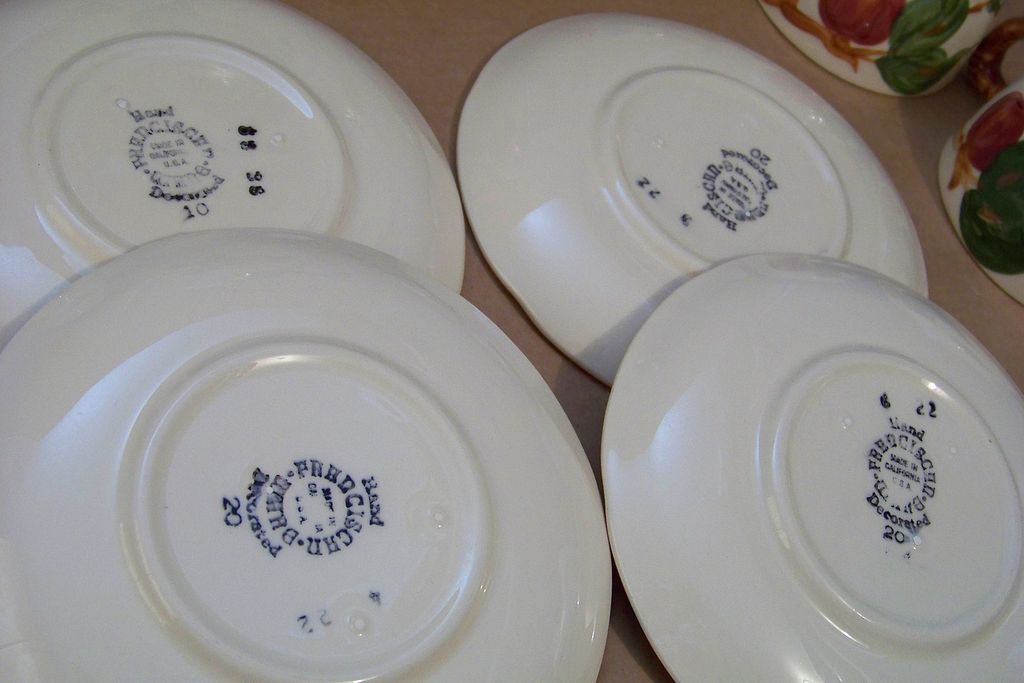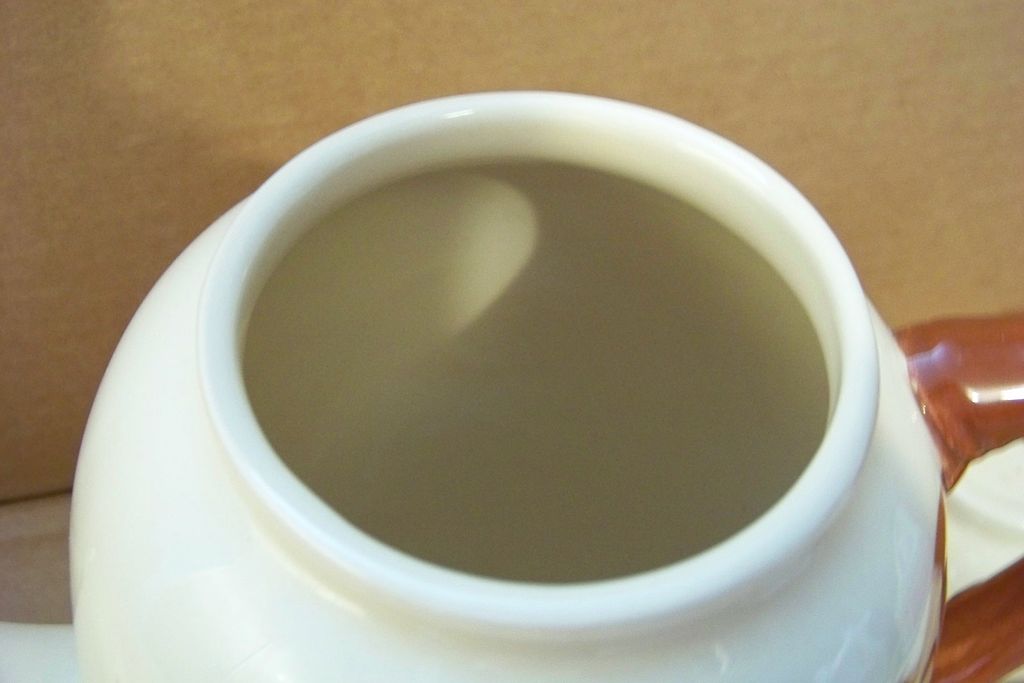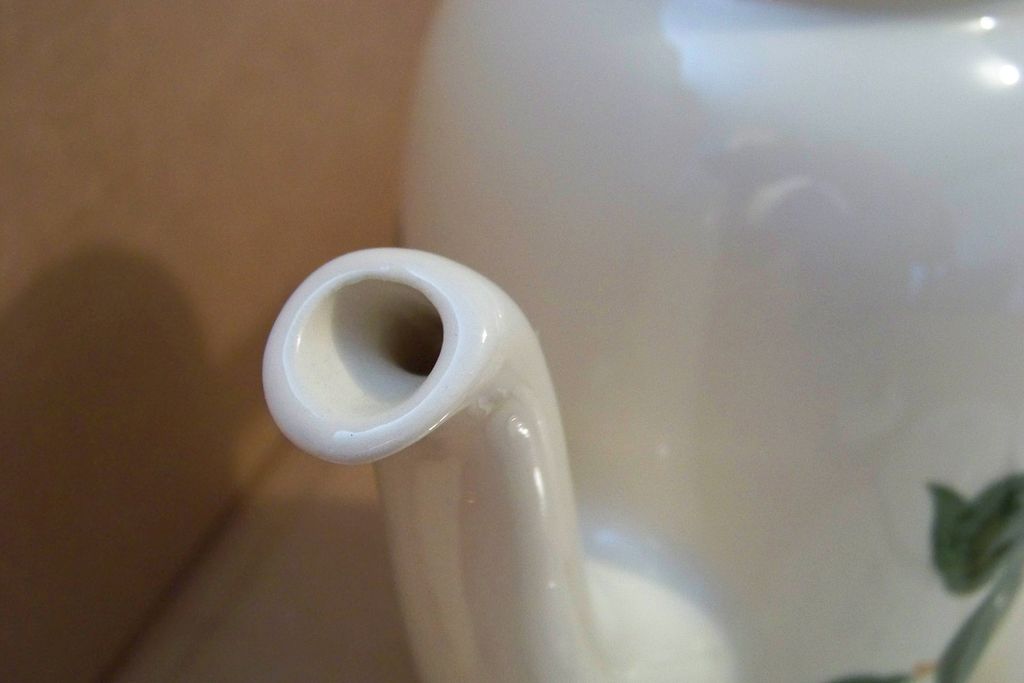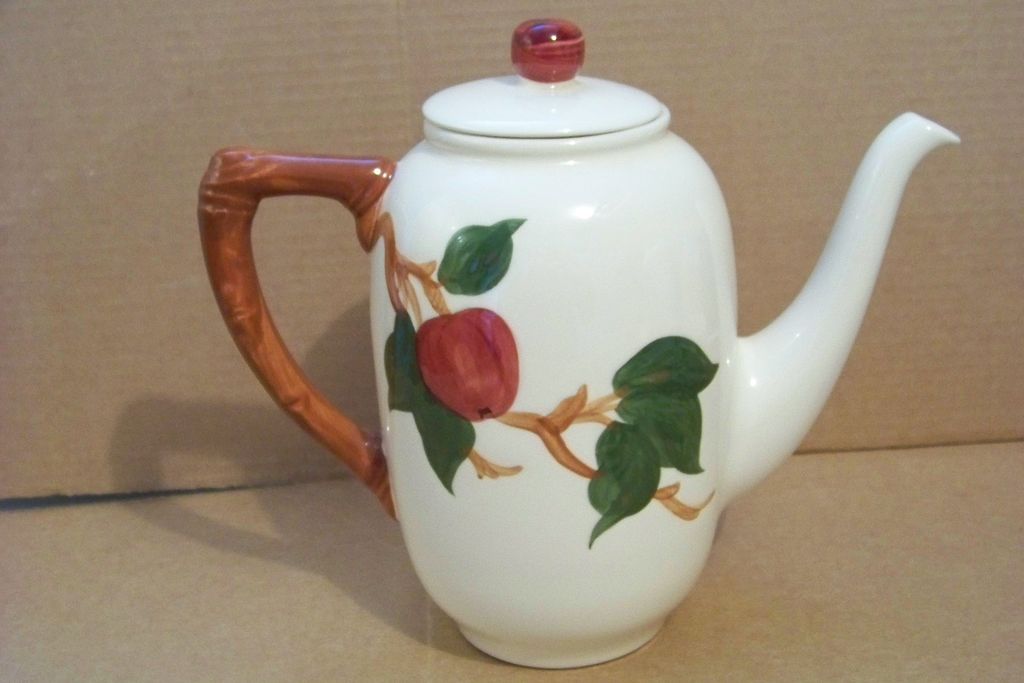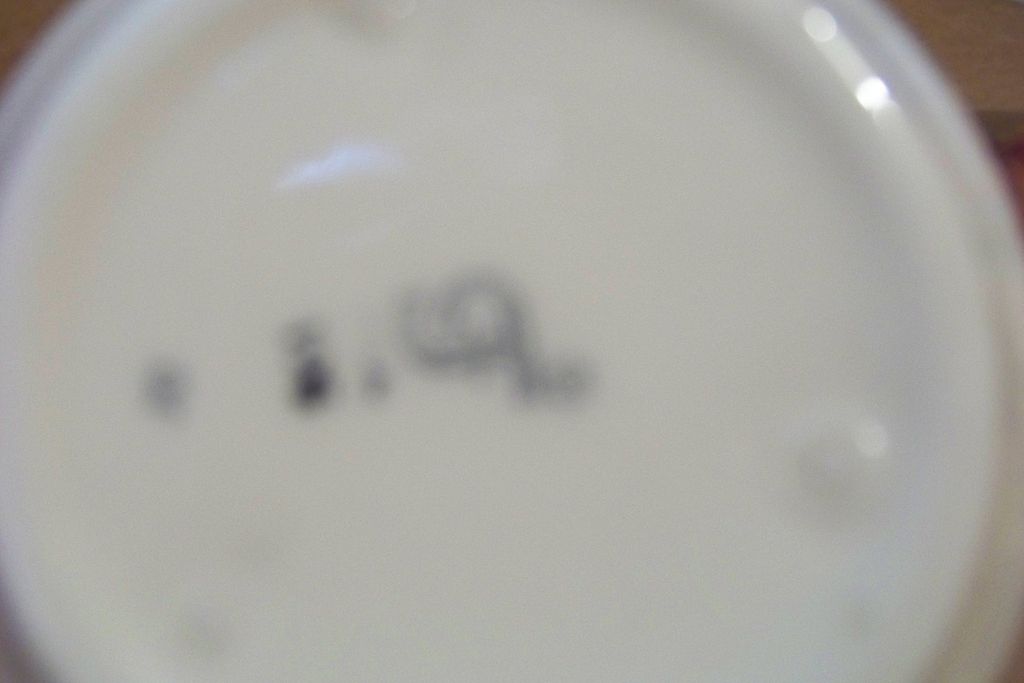 Franciscan Apple coffee pot Marked, K USA and some numbers
4 cups marked, made in USA and numbers
4 Saucers marked, Franciscan Ware Hand Decorated, Made in California USA and numbers
Great set and all pieces in mint condition
Thank You!
Item ID: 2265
$112
USD
SALE
Add to Wish List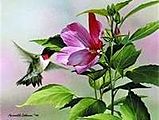 Big Sky
Offers a variety of unique collectibles at fair prices!
Exclusive Ruby Lane Member since 2006
Features: Jewelry, Kitchen ware, Set of Lust-res, Antiques, and collectables