Insurance Company Advertising Signs & Fire Marks 1840-1940 FMCA
Printed in April, 1983 and edited by Christie Carter, complied by the Fire Mark Circle of the Americas, prior to the desk top publishing age, this compilation was a labor of love. The history of fire insurance and fire fighting are represented by these signs or markers. It is comprehensive in its descriptions of the represented companies markers. In fairly good condition but has some damage at the bottom and top of the binding, as shown in last photo, the white mark on the page page is the remnant of an adhesive sticker. This is great reference guide. Measures 8 x 11, wire spiral bound, includes Cover Letter and order forms from 1983. Feel free to ask questions Free USA shipping
Item ID: LTT1467
Insurance Company Advertising Signs & Fire Marks 1840-1940 FMCA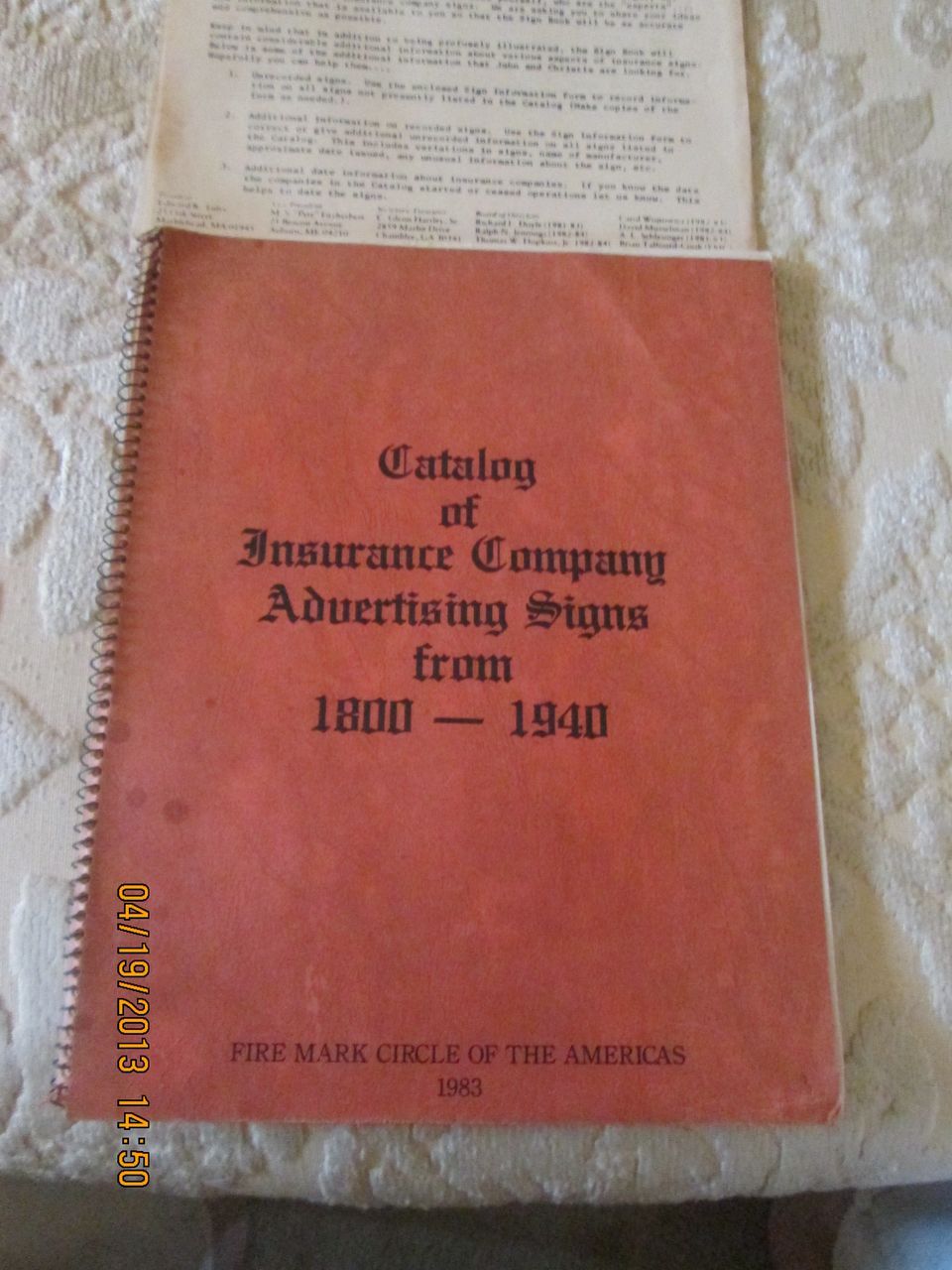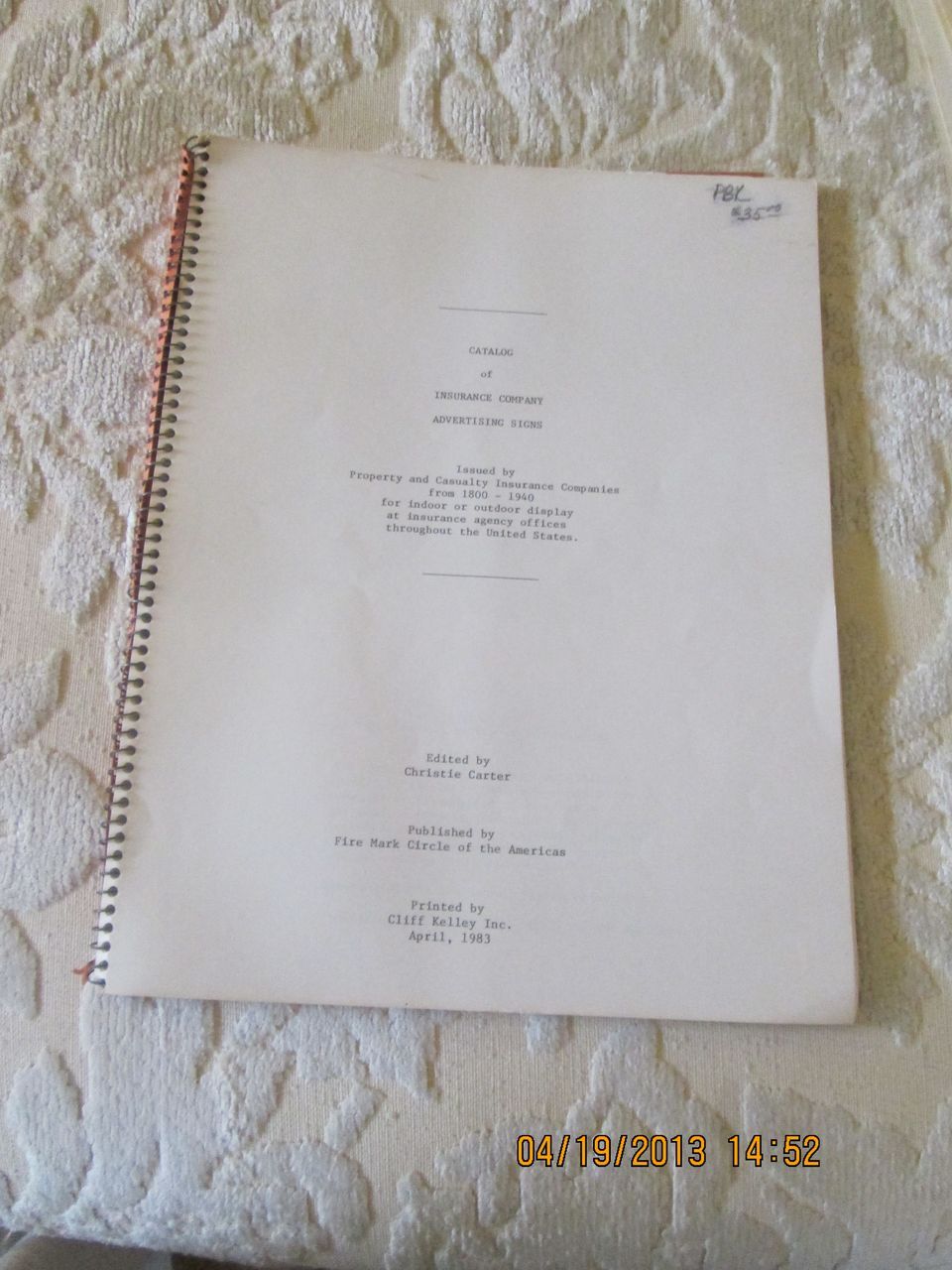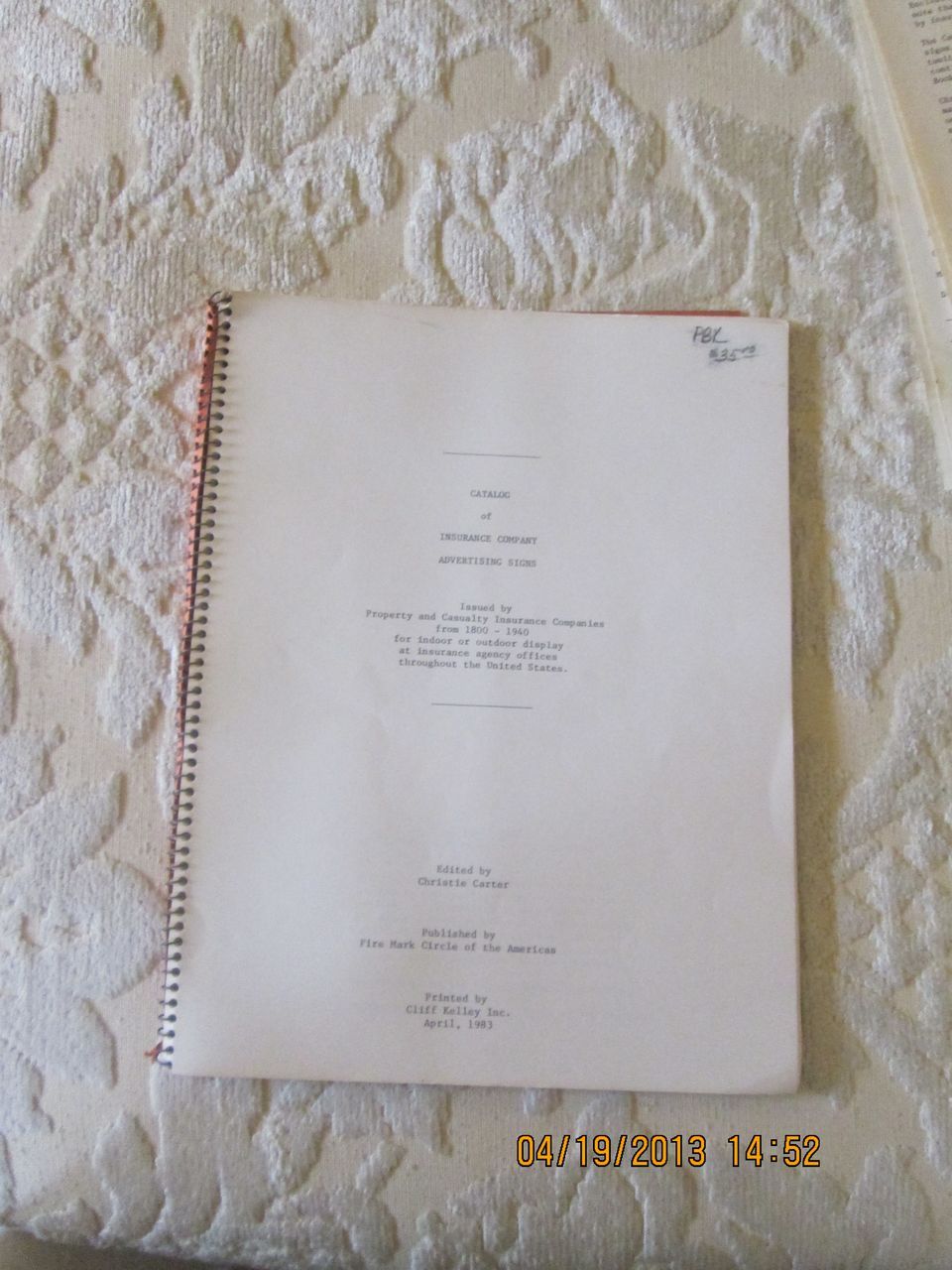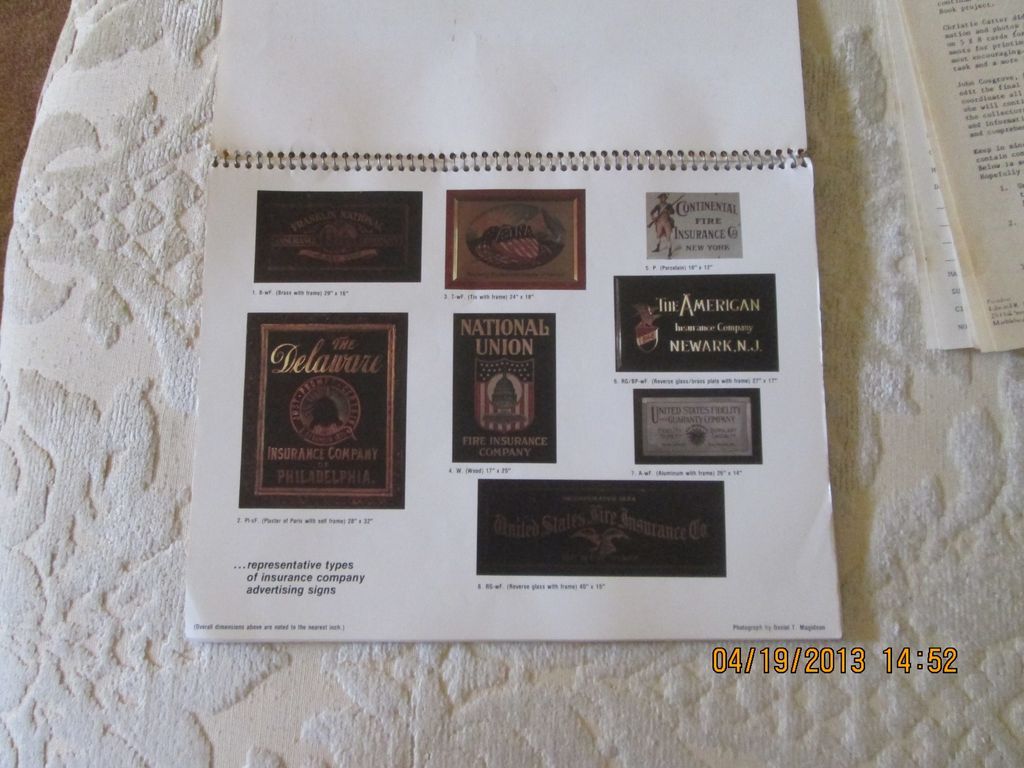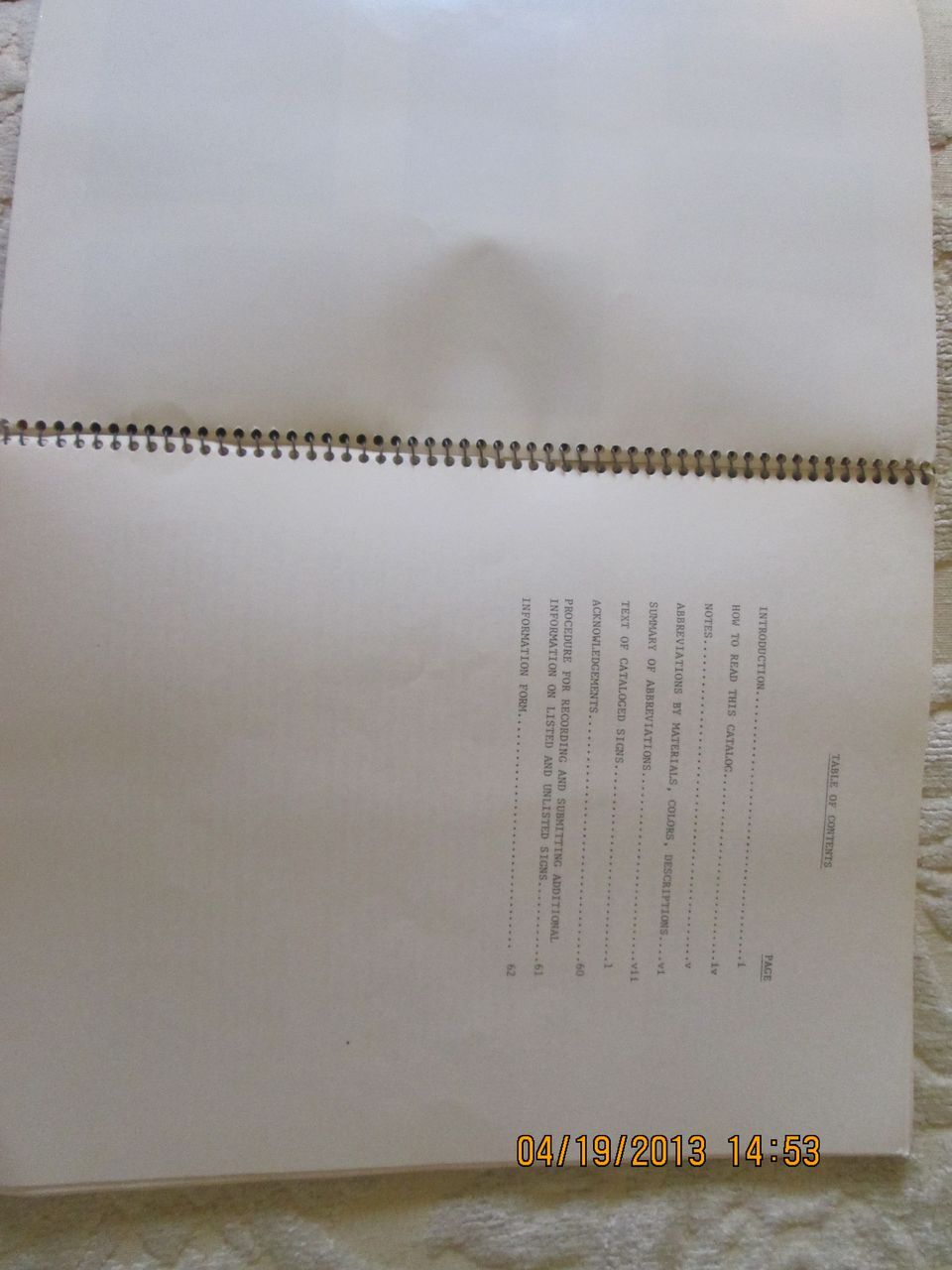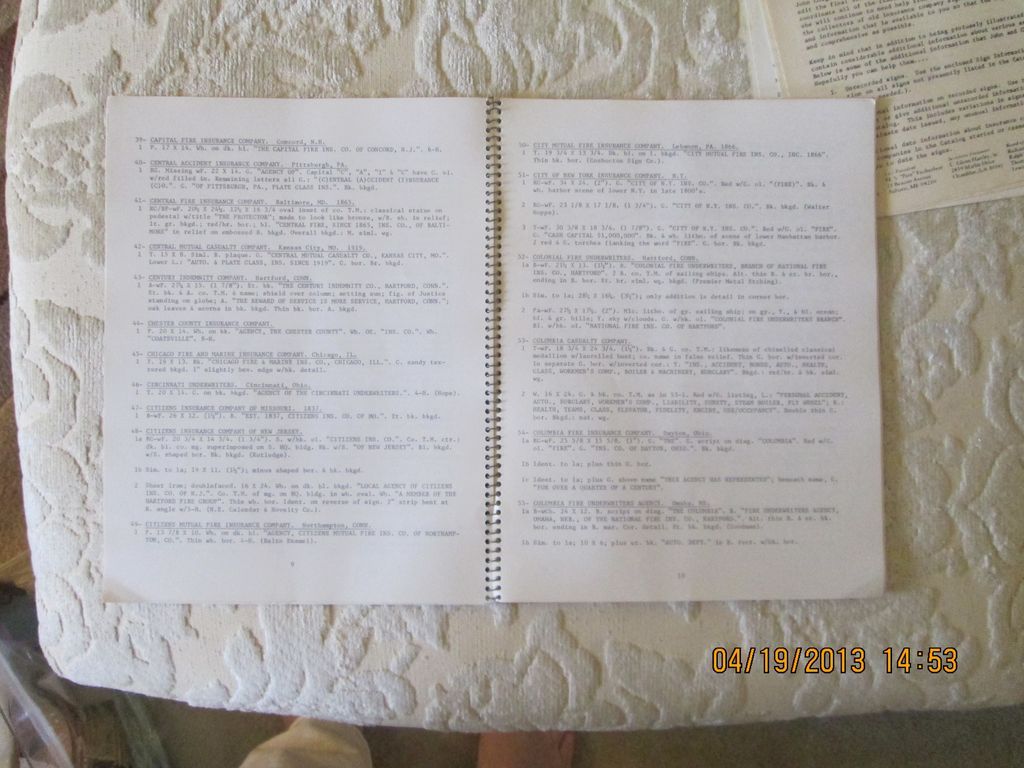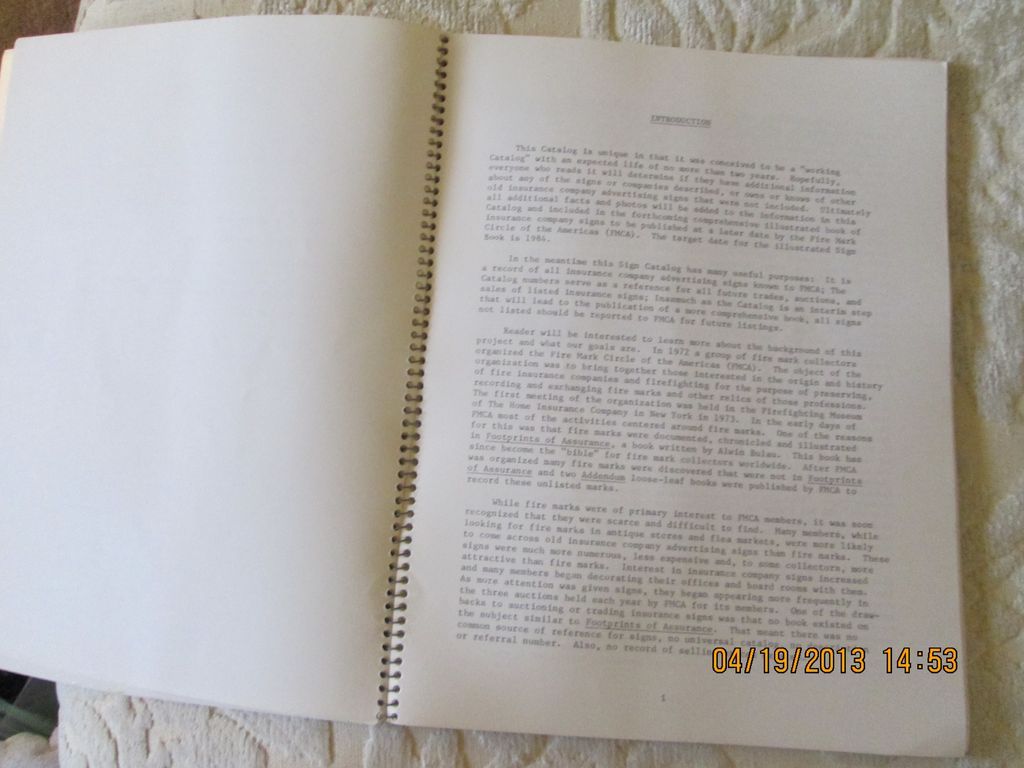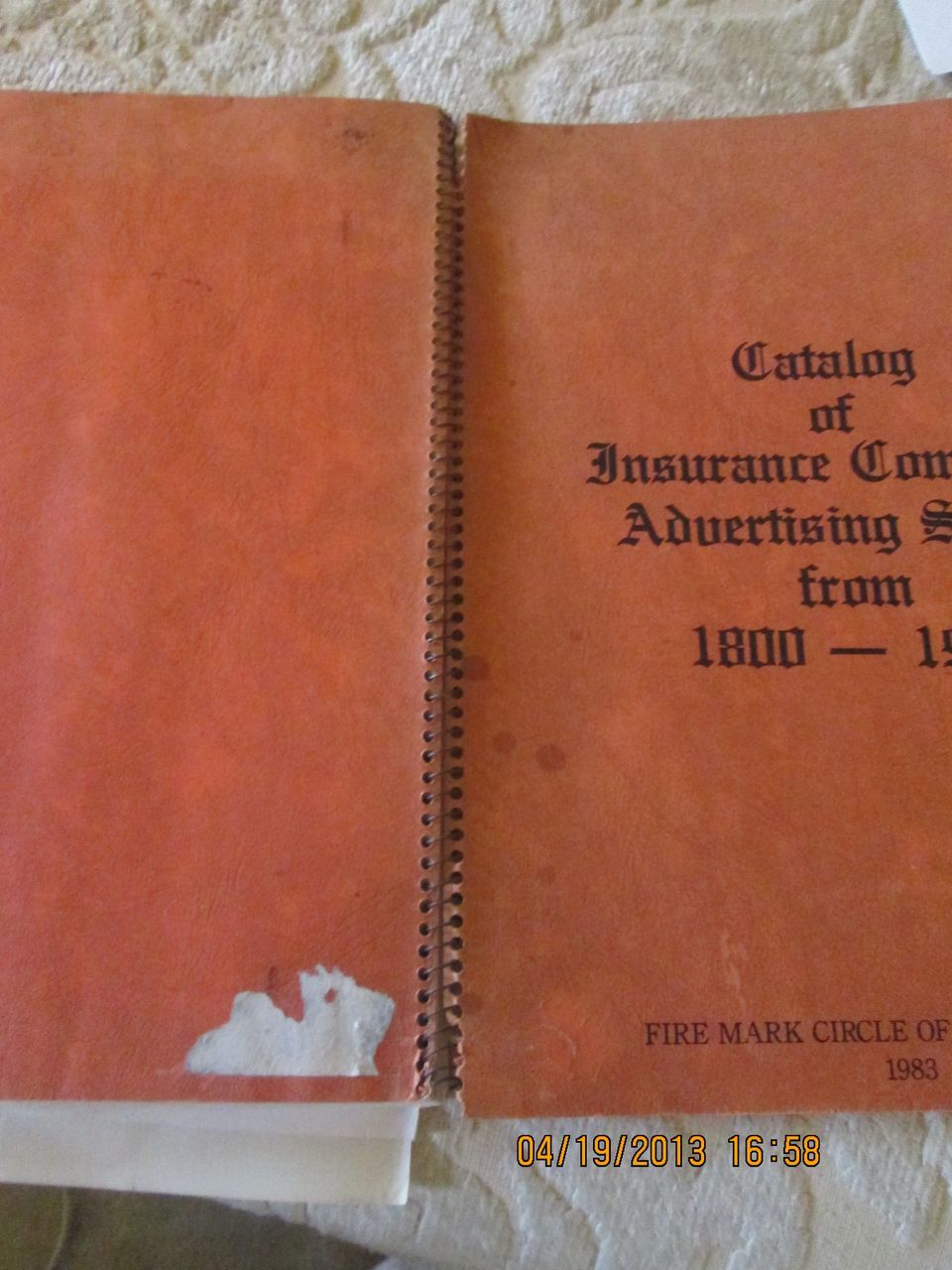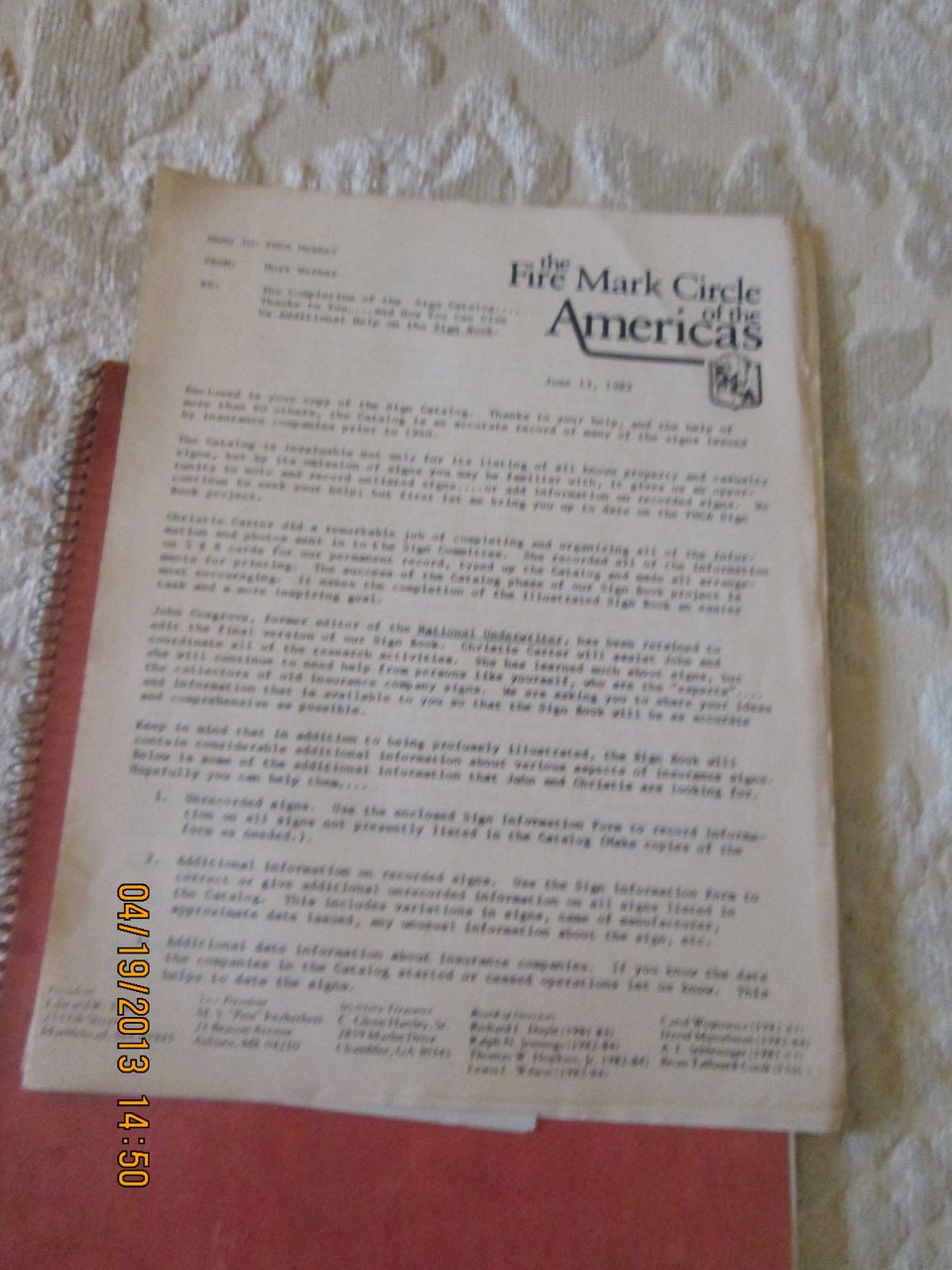 Printed in April, 1983 and edited by Christie Carter, complied by the Fire Mark Circle of the Americas, prior to the desk top publishing age, this compilation was a labor of love. The history of fire insurance and fire fighting are represented by these signs or markers. It is comprehensive in its descriptions of the represented companies markers. In fairly good condition but has some damage at the bottom and top of the binding, as shown in last photo, the white mark on the page page is the remnant of an adhesive sticker. This is great reference guide. Measures 8 x 11, wire spiral bound, includes Cover Letter and order forms from 1983. Feel free to ask questions Free USA shipping
Item ID: LTT1467
Add to Wish List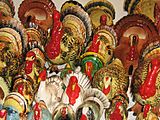 Mt Carmel, PA
Let's Talk Turkey ~ Featured in Country Living Magazine ! Timeless Treasures for you!
Member since 2005
I may not be able to ship until after Christmas due to a minor medical issue. Please ask, I have an elf who may help!
We are currently unavailable until Friday, December 27.
Shipping/Handling

*

:
Free
Insurance:
Included
Price for shipping to USA change location
*USPS Priority Mail
---
---