1920's Vintage Handmade Glass Bead Necklace
This vintage glass bead necklace has handmade beads. There are 4 Amber octangular beads with a matching Amber 12mm ball in the center. There are irregular shaped 5mm balls spaced around the entire necklace with 4 golden swirl glass disc beads giving the necklace that pop of color. The disc beads are 12mm across the disc and 5mm thick, the glass has an opaque golden yellow color swirled into the glass. The disc beads have a seam indicating a pressed glass, under a loop you can see creases in the beads radiating from the center hole. There are 3 clear glass seed beads between every bead of color. Some of the clear beads have dirt inside them when looking under a loop and are also irregular in size, something you would find from a bead with this age. This does not detract from the design of this necklace, it is not something that is noticeable without the loop. The necklace is 26" long without a clasp, it was made to go over your head. The necklace can be worn off center or with the round bead in the center for balance. A prize of a find, in very good wearable shape
Item ID: 1206
---
Gender: Female, Age Group: Adult, Color: Amber, Size: 26"
1920's Vintage Handmade Glass Bead Necklace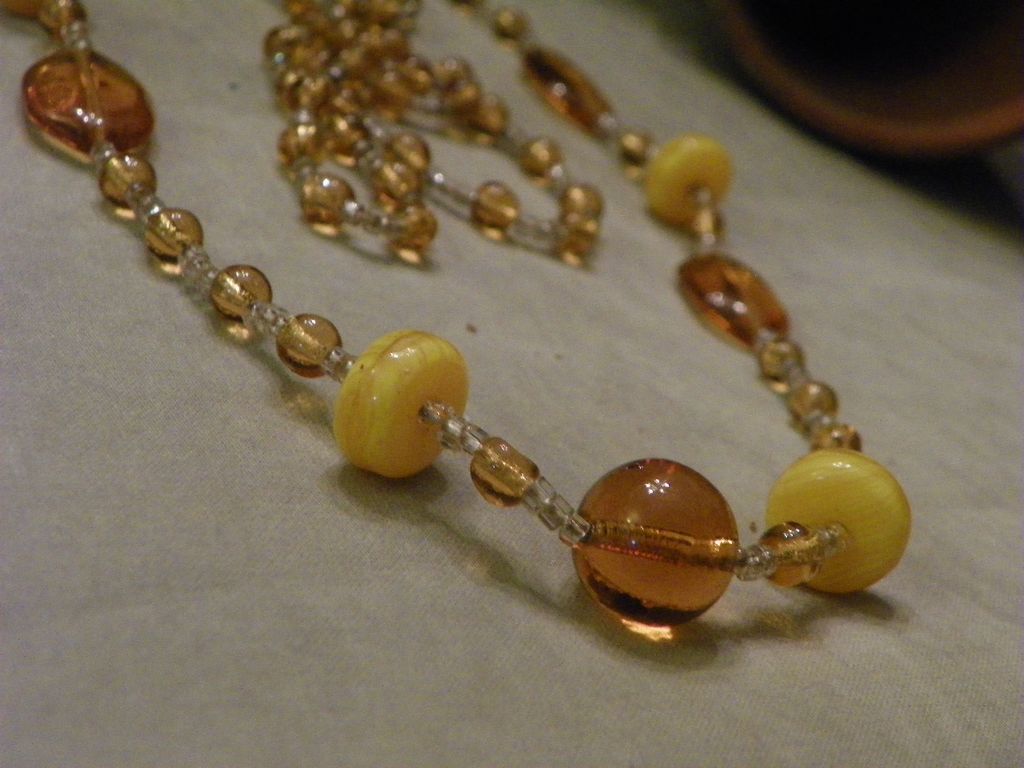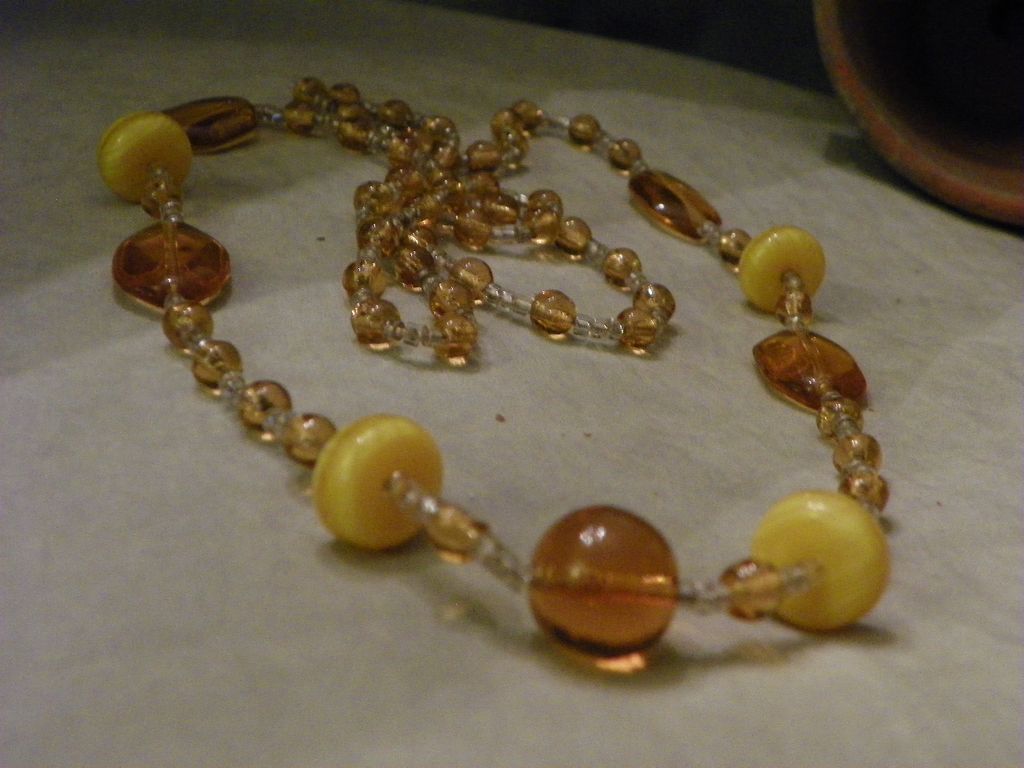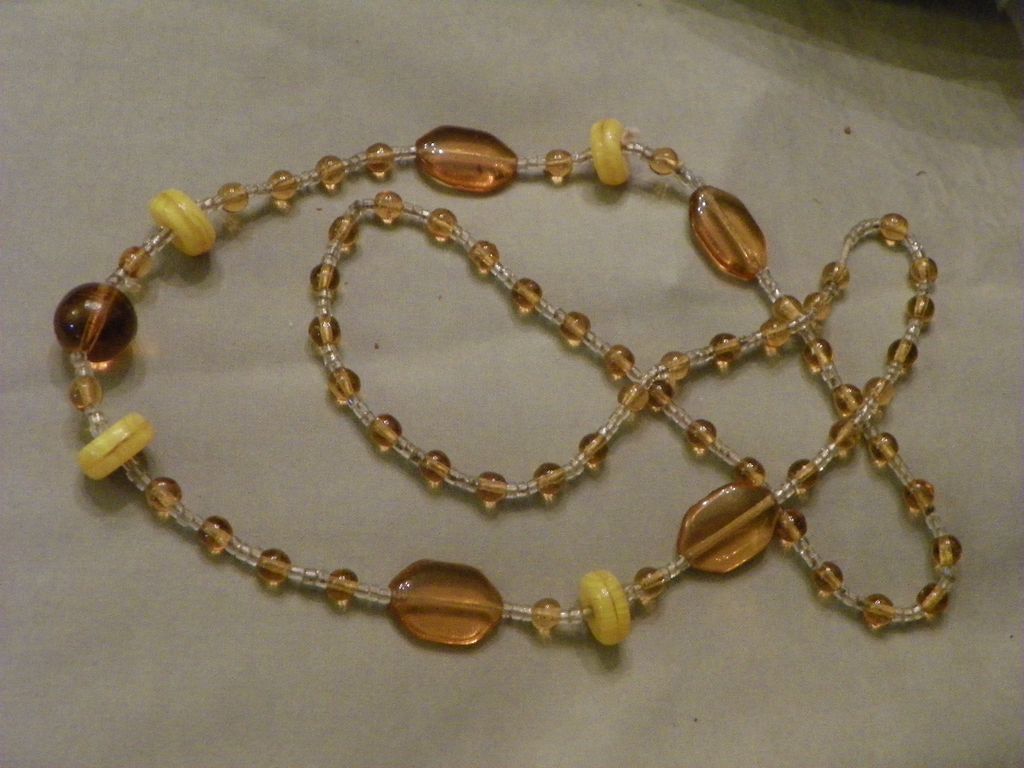 This vintage glass bead necklace has handmade beads. There are 4 Amber octangular beads with a matching Amber 12mm ball in the center. There are irregular shaped 5mm balls spaced around the entire necklace with 4 golden swirl glass disc beads giving the necklace that pop of color. The disc beads are 12mm across the disc and 5mm thick, the glass has an opaque golden yellow color swirled into the glass. The disc beads have a seam indicating a pressed glass, under a loop you can see creases in the beads radiating from the center hole. There are 3 clear glass seed beads between every bead of color. Some of the clear beads have dirt inside them when looking under a loop and are also irregular in size, something you would find from a bead with this age. This does not detract from the design of this necklace, it is not something that is noticeable without the loop. The necklace is 26" long without a clasp, it was made to go over your head. The necklace can be worn off center or with the round bead in the center for balance. A prize of a find, in very good wearable shape
Item ID: 1206
---
Gender: Female, Age Group: Adult, Color: Amber, Size: 26"
$65
$45
USD
SALE
Make Offer
Add to Wish List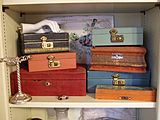 Greenfield, IN
Vintage & Handmade Jewelry, Textiles and Sewing, Women's Accessories and Home Decor
Exclusive Ruby Lane Member since 2005
Free Shipping.... Buy any 2 or more items and shipping is Free....