Antique Victorian Rare Shell Cameo Brooch Late 1800's Finely Carved
Offering for sale the loveliest cameo I have ever owned, of beautiful shell carved with excellence, and in a very rare design. I grew up seeing this cameo, it was my grandmother's, she wore it on special occasions, she was so special, her name is Jane, and I have included a photo of her wearing this as a younger woman. with my grandfather Hugh. She lived to 98 years, she received this cameo from her mother, as she wore it at her wedding, this would date the cameo to late 1800's, as granny was born in 1894, and married at a very young age. My mother then inherited this, and gave it to me, as she was not wearing it. I also rarely wear it, so am offering it for sale to create new memories for another family. It is of a design quite unique and rare to find, instead of the simply portrait of a lady's face, it is a lovely scene of a lady in a beautiful scene of homes, trees, entrance walls, clouds in the sky, even the detailed stair steps across the way, amazing detail to the carving. This is a very large cameo, measuring 1 & 3/4" tall and a little over 1 & 1/2" wide, and the depth of this piece from the outermost point of the carving to the flat back not including the fastener is 1/2" deep, quite amazing. the locking fastener on the back is in very good working order, and the cameo also in overall good condition, when held up to the light, there is what looks like a few hairline cracks on the back side of the cameo only, not visible when held to the light from the front view, but when I run my fingernail across both back and front surface, I can not feel them, so i am assuming this is a natural inclusion in the shell itself and not damage, in other words it was "born" this way either in the shell itself of in the jeweler's workshop. when mounted, and not true damage. There are two places on top and bottom of the outside of the mounting showing solder, not sure why, the top could have at one time had a hanging loop, although we have no family photos showing granny wearing this on a chain, only as a brooch. it could be there was something else originally on these two spots, that may have been removed over time for unknown reasons. If only jewelry could talk ! The mounting itself appears to be original to this cameo, as the "fit" is so perfect. There is a pretty "band" of beading around the outer edge of the mounting, this may have been added after the cameo was first mounted, again not sure. Please look at all the photos to see the unbelievable detailing of this fine workmanship, and the lovely photo of Jane, my beautiful grandmother wearing her treasure. ( #4156)
Item ID: GCAM
---
Gender: Female, Age Group: Adult, Color: Cameo, Size: 1 & 3/4"
Antique Victorian Rare Shell Cameo Brooch Late 1800's Finely Carved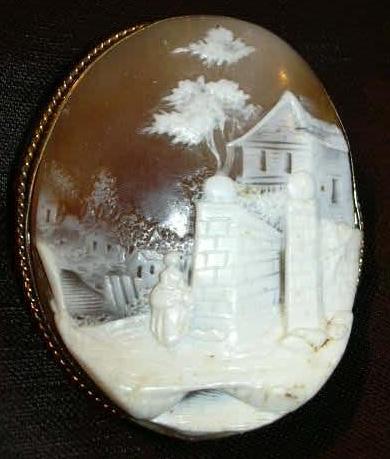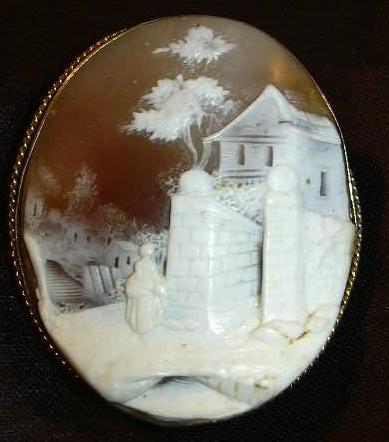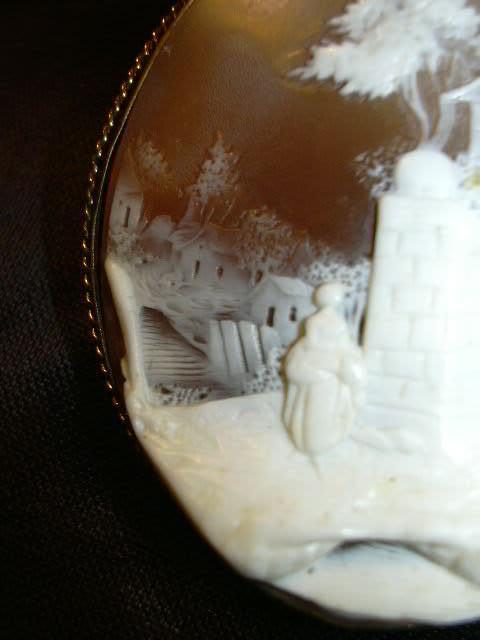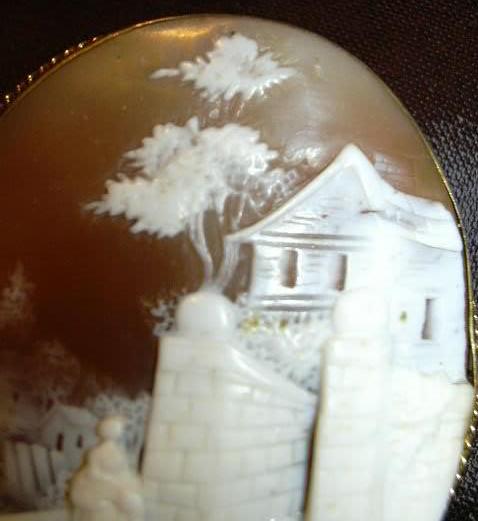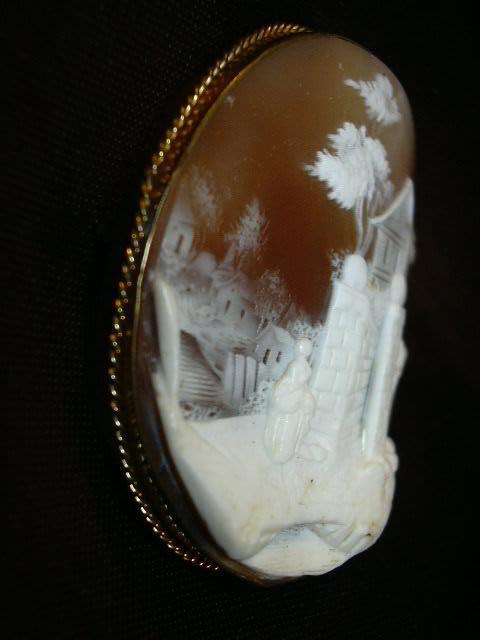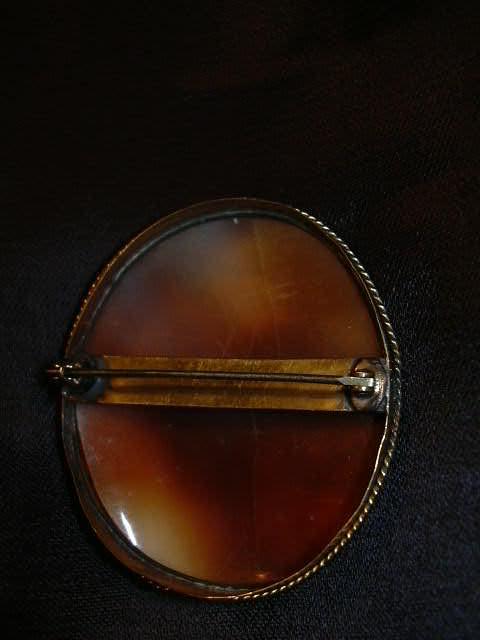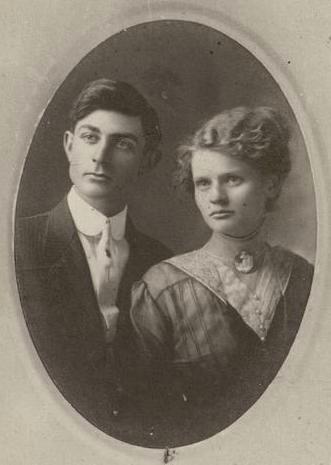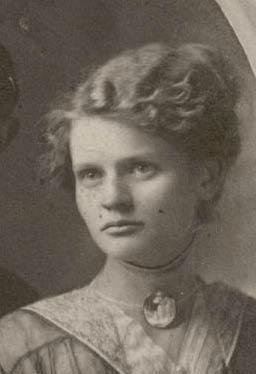 Offering for sale the loveliest cameo I have ever owned, of beautiful shell carved with excellence, and in a very rare design. I grew up seeing this cameo, it was my grandmother's, she wore it on special occasions, she was so special, her name is Jane, and I have included a photo of her wearing this as a younger woman. with my grandfather Hugh. She lived to 98 years, she received this cameo from her mother, as she wore it at her wedding, this would date the cameo to late 1800's, as granny was born in 1894, and married at a very young age. My mother then inherited this, and gave it to me, as she was not wearing it. I also rarely wear it, so am offering it for sale to create new memories for another family. It is of a design quite unique and rare to find, instead of the simply portrait of a lady's face, it is a lovely scene of a lady in a beautiful scene of homes, trees, entrance walls, clouds in the sky, even the detailed stair steps across the way, amazing detail to the carving. This is a very large cameo, measuring 1 & 3/4" tall and a little over 1 & 1/2" wide, and the depth of this piece from the outermost point of the carving to the flat back not including the fastener is 1/2" deep, quite amazing. the locking fastener on the back is in very good working order, and the cameo also in overall good condition, when held up to the light, there is what looks like a few hairline cracks on the back side of the cameo only, not visible when held to the light from the front view, but when I run my fingernail across both back and front surface, I can not feel them, so i am assuming this is a natural inclusion in the shell itself and not damage, in other words it was "born" this way either in the shell itself of in the jeweler's workshop. when mounted, and not true damage. There are two places on top and bottom of the outside of the mounting showing solder, not sure why, the top could have at one time had a hanging loop, although we have no family photos showing granny wearing this on a chain, only as a brooch. it could be there was something else originally on these two spots, that may have been removed over time for unknown reasons. If only jewelry could talk ! The mounting itself appears to be original to this cameo, as the "fit" is so perfect. There is a pretty "band" of beading around the outer edge of the mounting, this may have been added after the cameo was first mounted, again not sure. Please look at all the photos to see the unbelievable detailing of this fine workmanship, and the lovely photo of Jane, my beautiful grandmother wearing her treasure. ( #4156)
Item ID: GCAM
---
Gender: Female, Age Group: Adult, Color: Cameo, Size: 1 & 3/4"
$1,285
USD
Add to Wish List
3 other shoppers have this item in their Cart or Wish List. Don't miss out!

Nashville, TN
Catholic Medals Statues Religious Art Antiques Jewelry
Exclusive Ruby Lane Member since 2005
More from Antiques Jewelry & Sacred Treasures