Italian Florentine Wine Coaster
Lovely vintage wine coaster, Italian Florentine, gold gilt and hand painted gesso on wood, maroon red with gold. It measures 4 & 1/2" across, with interior 3 & 3/4". It is in good condition with some wear from age. Original label on back, MC Imports, Hand Made in Italy
Item ID: 61768
Italian Florentine Wine Coaster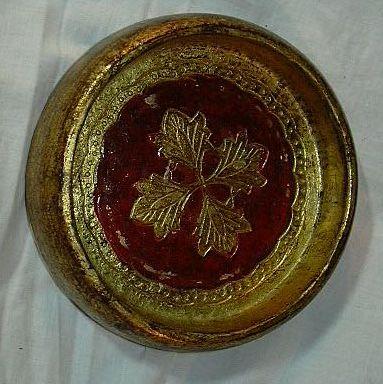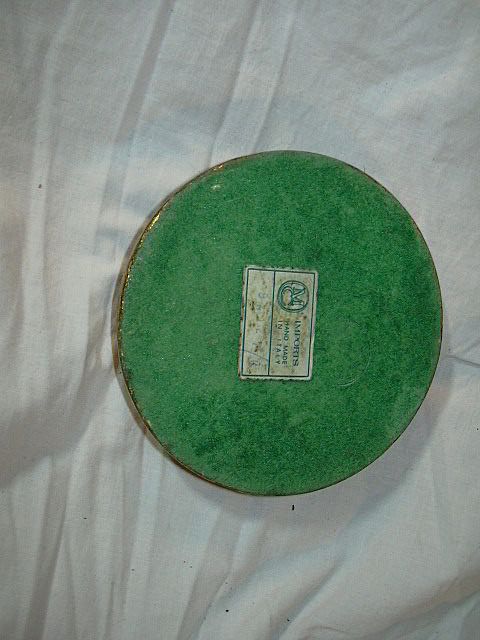 Lovely vintage wine coaster, Italian Florentine, gold gilt and hand painted gesso on wood, maroon red with gold. It measures 4 & 1/2" across, with interior 3 & 3/4". It is in good condition with some wear from age. Original label on back, MC Imports, Hand Made in Italy
Item ID: 61768
Add to Wish List
Another shopper has this item in their Cart or Wish List. Don't miss out!

Nashville, TN
Catholic Medals Statues Religious Art Antiques Jewelry
Exclusive Ruby Lane Member since 2005
We are currently unavailable until Monday, March 24. We will respond to emails during our absence. Purchase orders are welcome and will automatically reserve the item for you.
More from Antiques Jewelry & Sacred Treasures