FERNAND PIERRE (1919-2002) Haitian art circa 1980 painting by Centre d'Art painter‏
Mysterious and charming oil on masonite board painting of owls in and around a very large old tree, 23" by 26 1/2" as framed, a colorful, typical, above-ground group of colorfully painted tombs filling the left background, the work signed at lower right by the important early naive style painter of Haiti, FERNAND PIERRE (1919-2002). This oil was collected in Haiti by an art-oriented couple at least thirty years ago. Pierre was born into the Port-au-Prince slum known as Carrefour. He rose above that humble and difficult start, as a carver of small wood animals. By 1947 his skills were noted by the now famous Centre d'Art, and he joined the select group of five artists who in 1951 painted the "La Visitation" mural at the Cathedrale de Ste. Trinite de Port-au-Prince. This mural is considered a masterpiece of naive art. In the 1970's, Pierre left Haiti, only to return twenty years later. He painted beautiful works until nearly his last years. Pierre is best known for his paintings of mermaids, colorful jungles, and gingerbread wooden houses. One of his very early (1949) works featuring mermaids was in the noted Haitian art collection of director Jonathan Demme. This painting is in excellent condition, with just light soiling consistent with age. Shipping wizard figures are guesstimates. SEE HUNDREDS OF PAINTINGS, DRAWINGS AND PRINTS
Item ID: JB02699
FERNAND PIERRE (1919-2002) Haitian art circa 1980 painting by Centre d'Art painter‏
Mysterious and charming oil on masonite board painting of owls in and around a very large old tree, 23" by 26 1/2" as framed, a colorful, typical, above-ground group of colorfully painted tombs filling the left background, the work signed at lower right by the important early naive style painter of Haiti, FERNAND PIERRE (1919-2002). This oil was collected in Haiti by an art-oriented couple at least thirty years ago. Pierre was born into the Port-au-Prince slum known as Carrefour. He rose above that humble and difficult start, as a carver of small wood animals. By 1947 his skills were noted by the now famous Centre d'Art, and he joined the select group of five artists who in 1951 painted the "La Visitation" mural at the Cathedrale de Ste. Trinite de Port-au-Prince. This mural is considered a masterpiece of naive art. In the 1970's, Pierre left Haiti, only to return twenty years later. He painted beautiful works until nearly his last years. Pierre is best known for his paintings of mermaids, colorful jungles, and gingerbread wooden houses. One of his very early (1949) works featuring mermaids was in the noted Haitian art collection of director Jonathan Demme. This painting is in excellent condition, with just light soiling consistent with age. Shipping wizard figures are guesstimates. SEE HUNDREDS OF PAINTINGS, DRAWINGS AND PRINTS
Item ID: JB02699
If you are the pending buyer of this item, go to My Account to view, track and pay for this item.
$1,000
USD
SALE PENDING
This item is Pending a Sale so cannot be purchased at this time.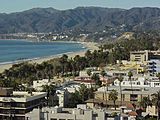 Southern California, CA
Fine paintings, drawings, prints, sculpture, Old Master to Contemporary--and other fine collectables
Exclusive Ruby Lane Member since 2003
Please look through my offerings for an unusual and rewarding online fine art shopping experience.
Other Online Payment Method
See 'Other Information' under Terms of Sale
Traditional Payments
Cash
Personal Check
Money Order
Other Traditional Payment Method
See 'Other Information' under Terms of Sale
Bank Wire
More from Jon Berg Fine Arts and More