Edwardian Hand Painted 9kt Memorial Garnet Brooch On Porcelain
Beautiful Europeon very large hand painted memorial brooch rendered on porcelain and backed by mother of pearl. The lovely painting is framed by a tested 9kt gold frame with eight tiny garnets around the outer edge. The piece has an embossed leaf pattern around the metal.The painting is intricately done and depicts a woman standing beside a pillar with smoke emitting from it. Colours are bright and porcelain is in excellent condition.Stones are all intact. A tiny 2 1/2" safety chain with pin clasp is attached to the brooch.Pin in working condition but a little bent. Porcelain measures 1 1/4" long by 1" across The whole brooch measures 2" long by 1 3/4" wide. Absolutely gorgeous and a one of a kind piece. No signatures or markings present
Item ID: 104-10
---
Gender: Female, Age Group: Adult, Color: multi, Size: 2"
Edwardian Hand Painted 9kt Memorial Garnet Brooch On Porcelain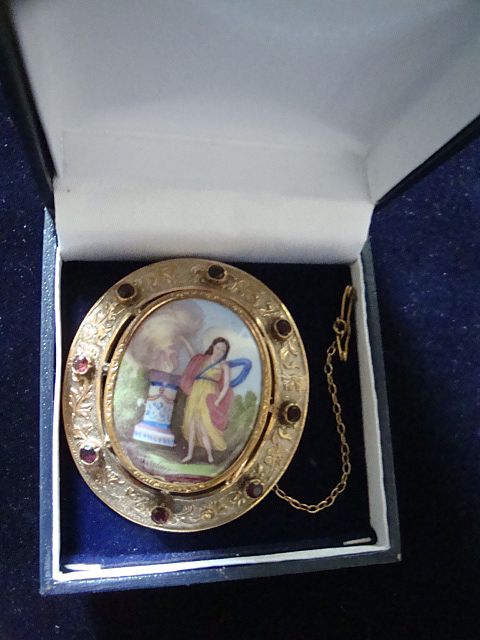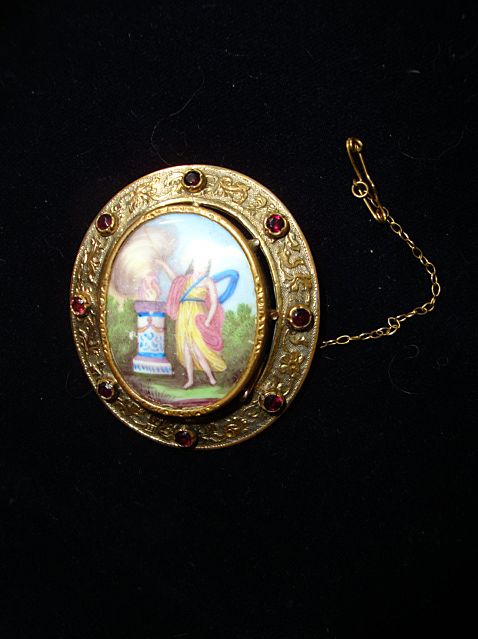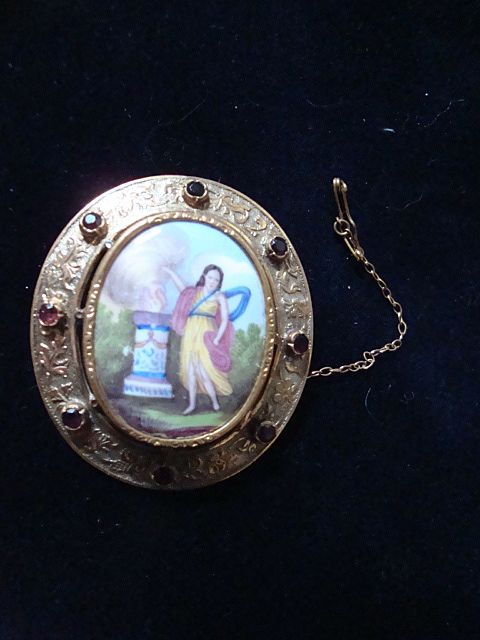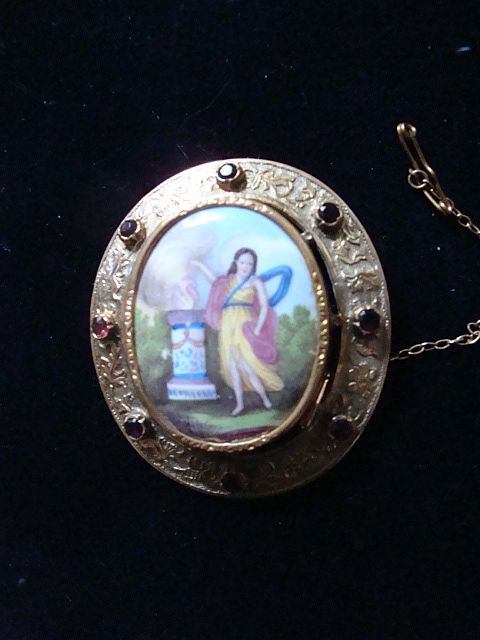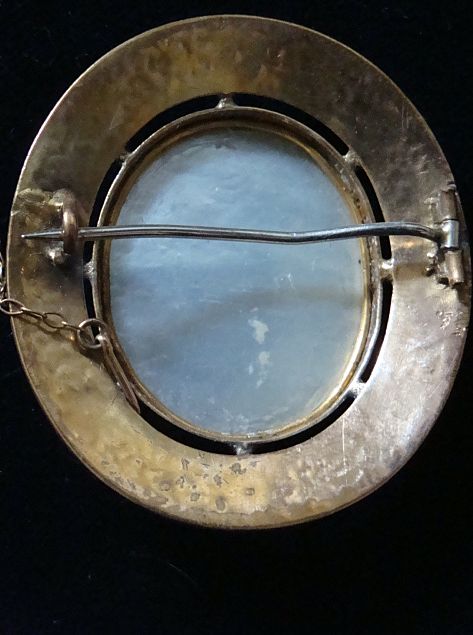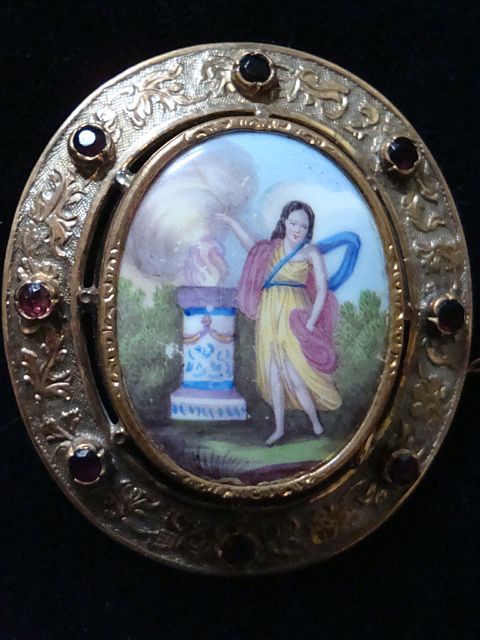 Beautiful Europeon very large hand painted memorial brooch rendered on porcelain and backed by mother of pearl. The lovely painting is framed by a tested 9kt gold frame with eight tiny garnets around the outer edge. The piece has an embossed leaf pattern around the metal.The painting is intricately done and depicts a woman standing beside a pillar with smoke emitting from it. Colours are bright and porcelain is in excellent condition.Stones are all intact. A tiny 2 1/2" safety chain with pin clasp is attached to the brooch.Pin in working condition but a little bent. Porcelain measures 1 1/4" long by 1" across The whole brooch measures 2" long by 1 3/4" wide. Absolutely gorgeous and a one of a kind piece. No signatures or markings present
Item ID: 104-10
---
Gender: Female, Age Group: Adult, Color: multi, Size: 2"
$299
USD
REDUCED
Make Offer
Add to Wish List
3 other shoppers have this item in their Cart or Wish List. Don't miss out!

London, ON, Canada
Unique And Unusual Antiques and Collectables Antique 19th century art, miniature paintings
Exclusive Ruby Lane Member since 2005
| | |
| --- | --- |
| Shipping/Handling: | To Be Determined |
| Insurance: | To Be Determined |
Price for shipping to USA change location
---
---