Harker skyscraper salt and pepper shakers
These lovely Harker salt and pepper shakers are suited for the range or the table. The shakers are decorated with transfer of yellow, pink and blue flowers and are trimmed in bold black lines and lettering. The salt shaker lettering is fainter than the pepper shaker's lettering, but the outline around the holes in the top of the salt shaker is thicker than that around the shaker holes in the pepper shaker. There is crazing and a chip in the glaze on the top of the pepper shaker. Both of the shakers lack original corks. The shakers stand 4 1/4 inch tall and are just under 3 inches wide and 2 inches deep. The transfers are in excellent shape. Nice wear to the bases from use in the kitchen
Item ID: 2804
Harker skyscraper salt and pepper shakers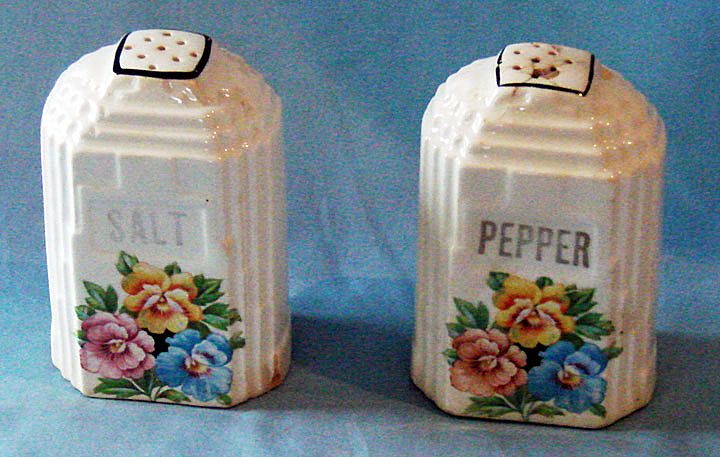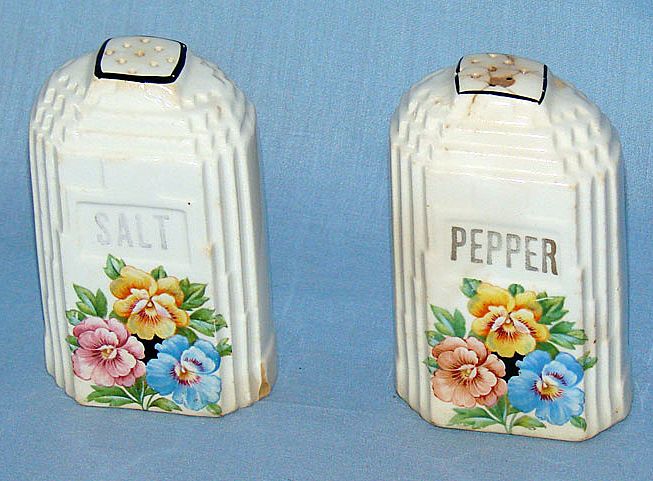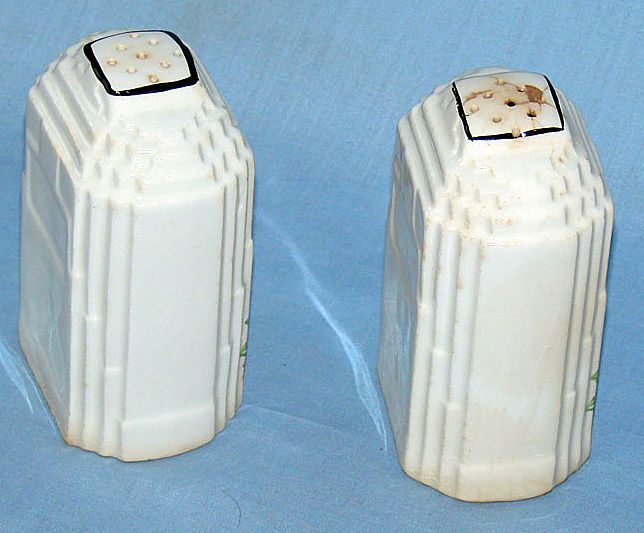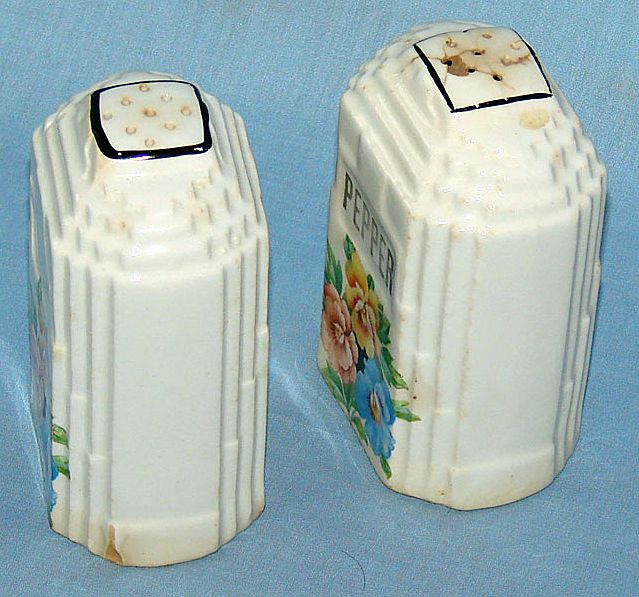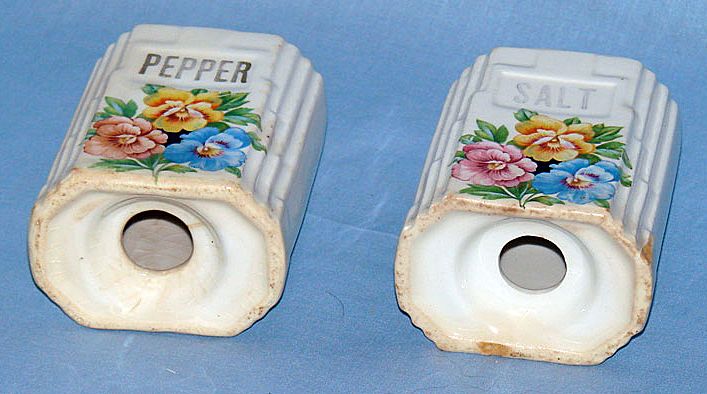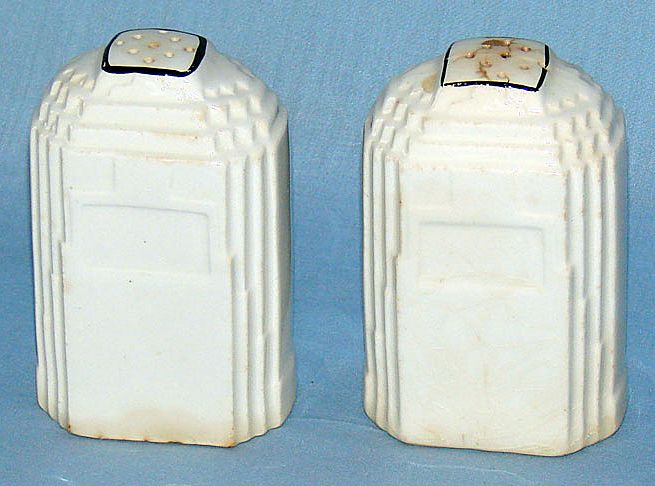 These lovely Harker salt and pepper shakers are suited for the range or the table. The shakers are decorated with transfer of yellow, pink and blue flowers and are trimmed in bold black lines and lettering. The salt shaker lettering is fainter than the pepper shaker's lettering, but the outline around the holes in the top of the salt shaker is thicker than that around the shaker holes in the pepper shaker. There is crazing and a chip in the glaze on the top of the pepper shaker. Both of the shakers lack original corks. The shakers stand 4 1/4 inch tall and are just under 3 inches wide and 2 inches deep. The transfers are in excellent shape. Nice wear to the bases from use in the kitchen
Item ID: 2804

Sale starts Sat Dec 14 8:00 AM, ends Sat Dec 14 4:00 PM Pacific Time. This item will be 50% off the price above during the Sale!
Add to Wish List

Florissant, MO
Eclectic, Unique and Whimsical Antique and Collectible Items for the discerning collector.
Exclusive Ruby Lane Member since 2003
Proudly celebrating 10 years of selling on Ruby Lane!!
More from Carolyn's Timeless Treasures