Large Platter Turkey Platter Hand Painted Brown Transfer 1904
This is a really large Antique platter in the "Prairie Flowers" design, which is hand painted over a brown transfer. The design features pretty prairie flowers in yellow, deep red and blue with sections of rustic rail fence and trellis. There is an inner border of stylized fence with dots and flowers, and a central spray of flowers. This platter is 181/4" long by 13 3/4" wide and has a printed mark, Ridgway, Stoke on Trent , which is in Staffordshire, England. It also has an English Registration mark for 1904 and 3 impressed marks plus a printed 25 and a 2. It is in excellent condition with no chips or cracks, just a light crazing which adds character, and two faint yellow stains which do not detract from the beauty of this lovely platter. Please be sure to click on photo for enlargement and more pictures so that you can really enjoy this lovely piece. Thank you for shopping with us and please take a minute or two to check out some of our other treasures and come back and visit anytime, you are always welcome
Item ID: a 1173
---
Thank you for shopping with us I hope you have enjoyed your visit
Large Platter Turkey Platter Hand Painted Brown Transfer 1904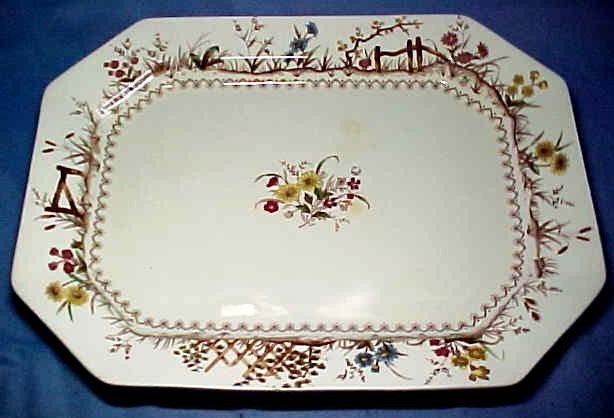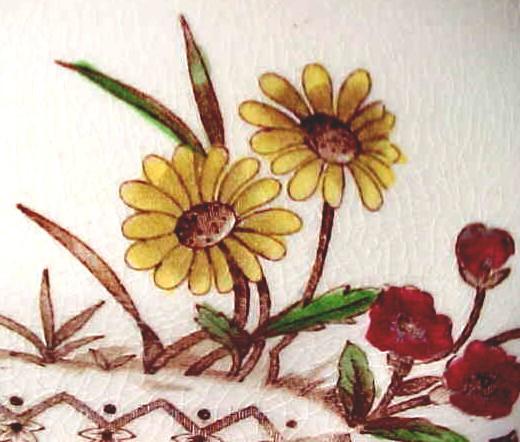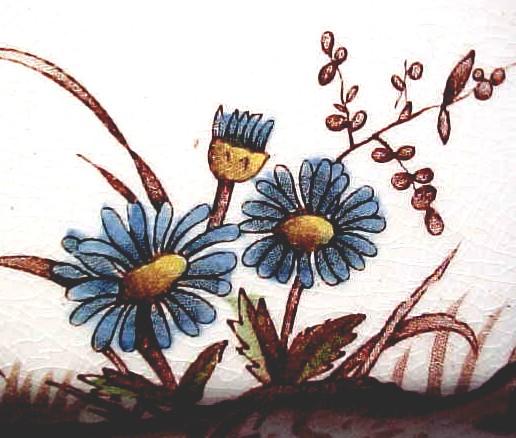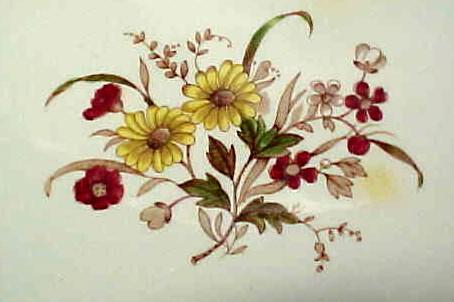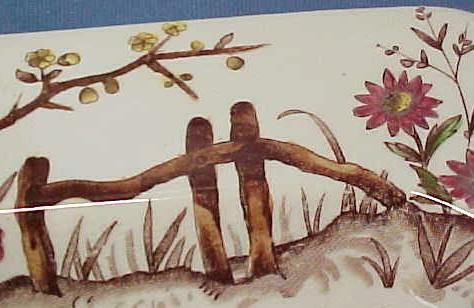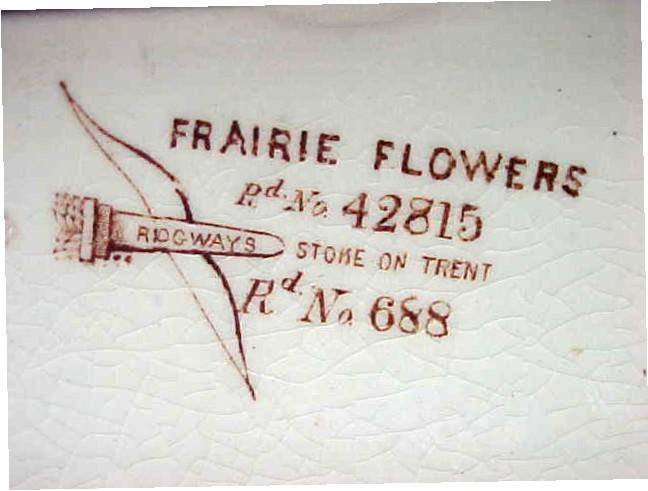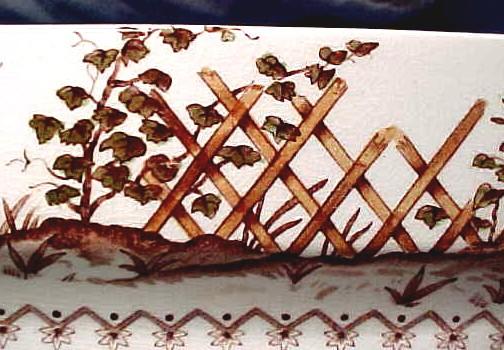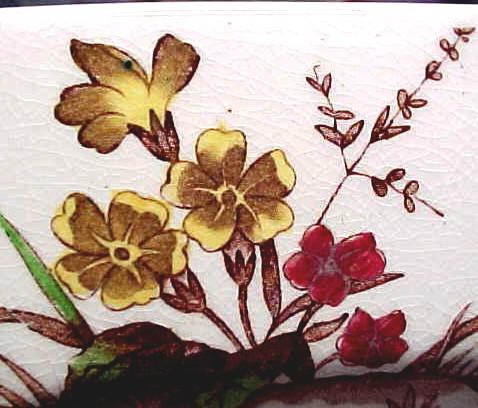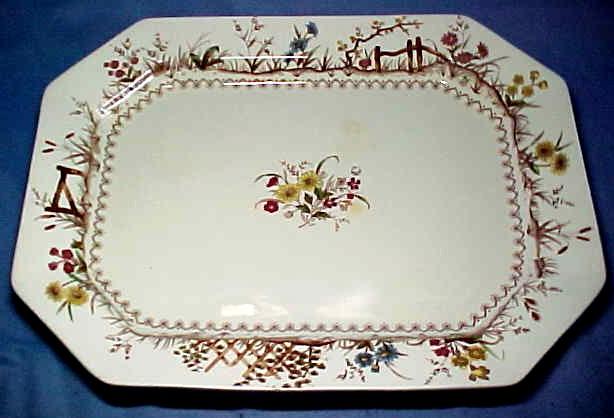 This is a really large Antique platter in the "Prairie Flowers" design, which is hand painted over a brown transfer. The design features pretty prairie flowers in yellow, deep red and blue with sections of rustic rail fence and trellis. There is an inner border of stylized fence with dots and flowers, and a central spray of flowers. This platter is 181/4" long by 13 3/4" wide and has a printed mark, Ridgway, Stoke on Trent , which is in Staffordshire, England. It also has an English Registration mark for 1904 and 3 impressed marks plus a printed 25 and a 2. It is in excellent condition with no chips or cracks, just a light crazing which adds character, and two faint yellow stains which do not detract from the beauty of this lovely platter. Please be sure to click on photo for enlargement and more pictures so that you can really enjoy this lovely piece. Thank you for shopping with us and please take a minute or two to check out some of our other treasures and come back and visit anytime, you are always welcome
Item ID: a 1173
---
Thank you for shopping with us I hope you have enjoyed your visit

Sale starts Sat Dec 14 8:00 AM, ends Sat Dec 14 4:00 PM Pacific Time. This item will be 50% off the price above during the Sale!
Add to Wish List

Fairhope, AL
Exclusive Ruby Lane Member since 2002
Antiques and Collectibles, Fine China, Porcelain, Cups and Saucers, Egg Cups, Wood Carving, Advertising, Head Vases and more.