Antique China Cake Plate Copeland & Garrett C1833
This Beautiful Antique English China Cake Plate in the Java pattern, has a very interesting design of blossoming tree branches with yellow flowers and buds, hand embellished over a brown transfer. It features a 3/4 moon shaped cartouche with three birds, I believe they are Swallows, flying over Cattails and marsh grass in the water, and stepped blocks with a hand enameled design in turquoise. The lug handles are relief molded and decorated with hand applied god, as is the rim. This lovely plate has the mark used by Copeland and Garrett, Staffordshire, England, from 1833 to 1847. It is 10 1/4" across at the handles by 9 1/2" wide and the condition is excellent, it rings like a bell and the colors are nice and fresh, just a tiny bit of wear on the gold rim, but excellent considering the age. I have two available. Please be sure to click on photo for enlargement and more pictures so that you can really enjoy this lovely piece. Thank you for shopping with us and please take a minute or two to check out some of our other treasures, and come back and visit anytime, you are always welcome
Item ID: a 1171
---
Thank you for shopping with us I hope you have enjoyed your visit
Antique China Cake Plate Copeland & Garrett C1833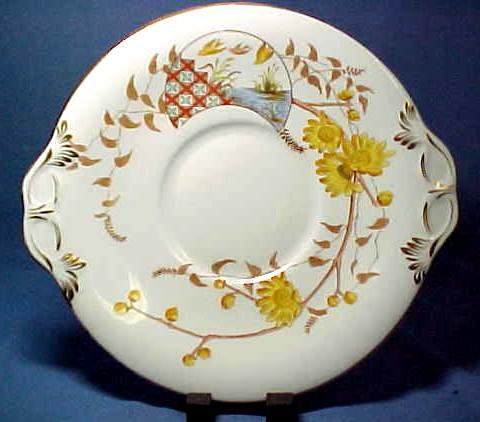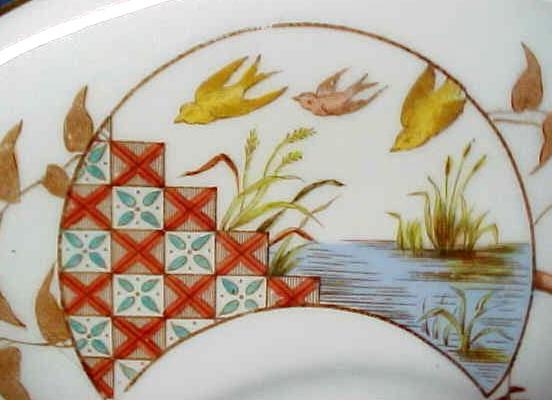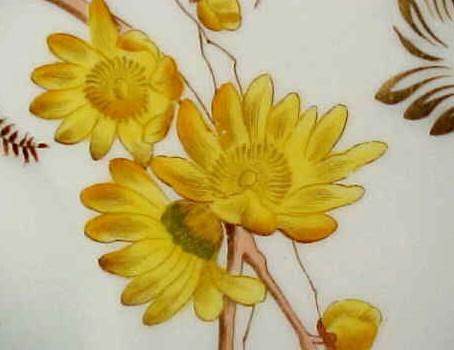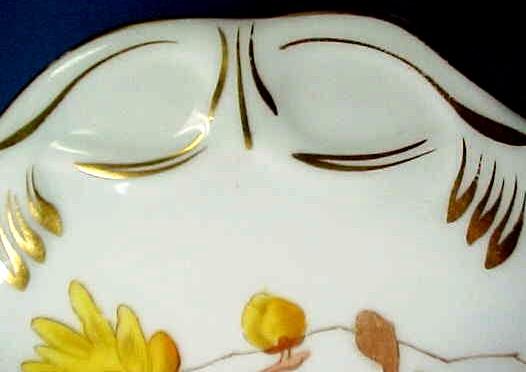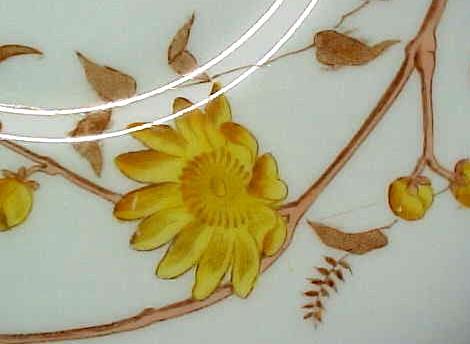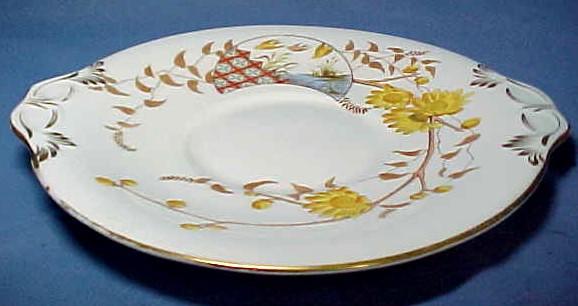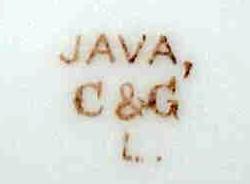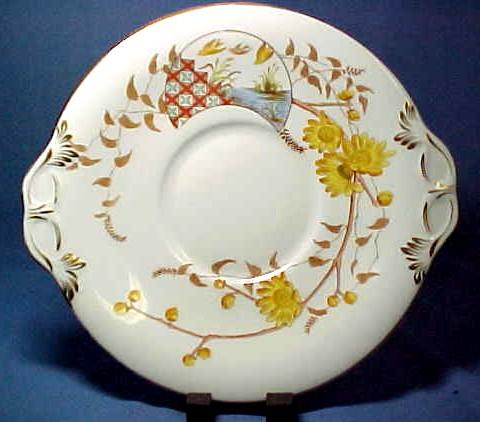 This Beautiful Antique English China Cake Plate in the Java pattern, has a very interesting design of blossoming tree branches with yellow flowers and buds, hand embellished over a brown transfer. It features a 3/4 moon shaped cartouche with three birds, I believe they are Swallows, flying over Cattails and marsh grass in the water, and stepped blocks with a hand enameled design in turquoise. The lug handles are relief molded and decorated with hand applied god, as is the rim. This lovely plate has the mark used by Copeland and Garrett, Staffordshire, England, from 1833 to 1847. It is 10 1/4" across at the handles by 9 1/2" wide and the condition is excellent, it rings like a bell and the colors are nice and fresh, just a tiny bit of wear on the gold rim, but excellent considering the age. I have two available. Please be sure to click on photo for enlargement and more pictures so that you can really enjoy this lovely piece. Thank you for shopping with us and please take a minute or two to check out some of our other treasures, and come back and visit anytime, you are always welcome
Item ID: a 1171
---
Thank you for shopping with us I hope you have enjoyed your visit
$125
USD
ea.

Sale starts Sat Dec 14 8:00 AM, ends Sat Dec 14 4:00 PM Pacific Time. This item will be 50% off the price above during the Sale!
Quantity available: 2
Add to Wish List
Another shopper has this item in their Cart or Wish List. Don't miss out!

Fairhope, AL
Exclusive Ruby Lane Member since 2002
Antiques and Collectibles, Fine China, Porcelain, Cups and Saucers, Egg Cups, Wood Carving, Advertising, Head Vases and more.