Scottish Page Turner; Deer's Hoof - Victorian
NB. Not for US purchasers This spectacular page turner has a blade of excellent antique (circa 1875) ivory 1 1/8" wide. It is grasped between a pair of non-hallmarked silver stag's heads mounted on a deer's hoof . The piece measures 15" in length and is in perfect condition. Worldwide insured air shipping included in listed price. Nothing extra to pay
Item ID: 4563
Scottish Page Turner; Deer's Hoof - Victorian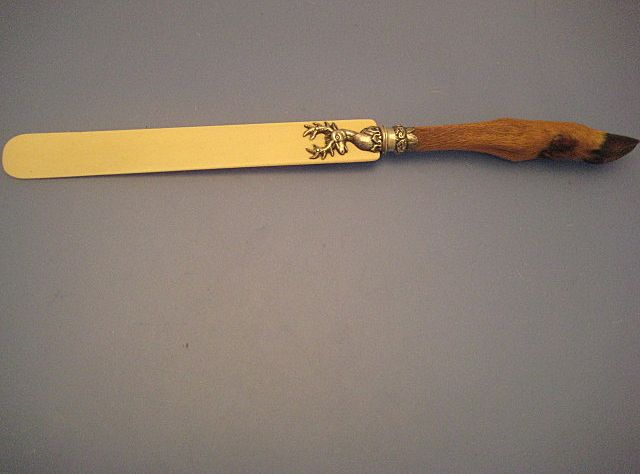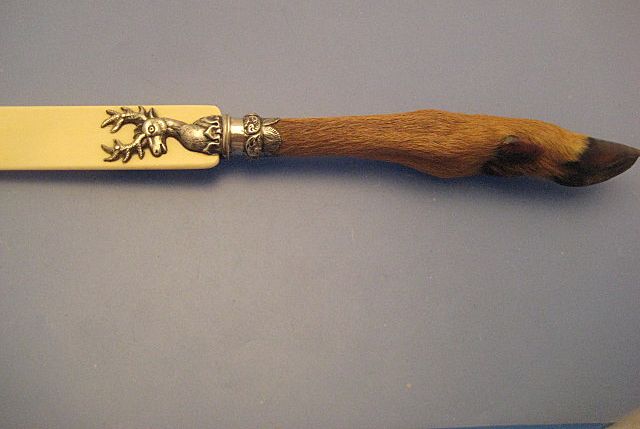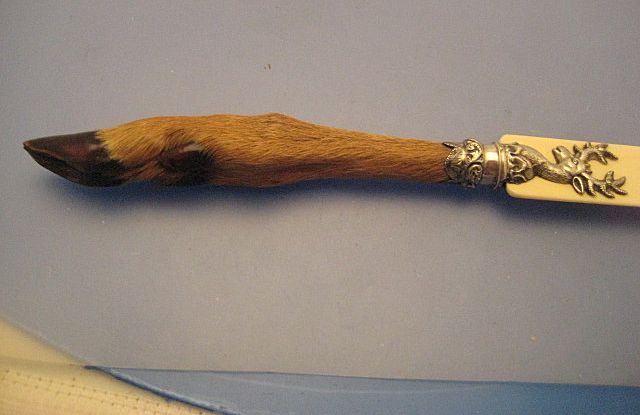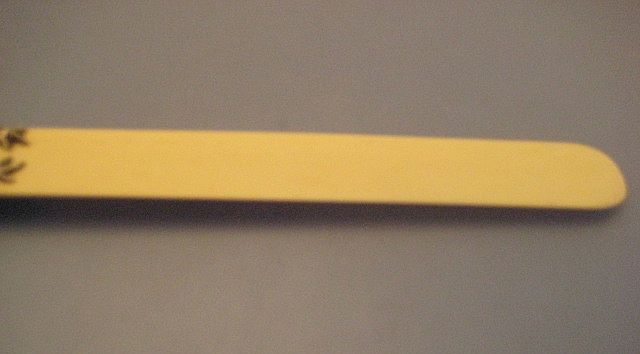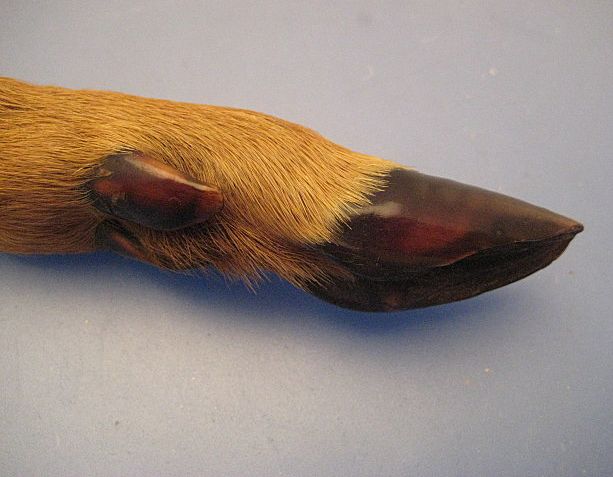 NB. Not for US purchasers This spectacular page turner has a blade of excellent antique (circa 1875) ivory 1 1/8" wide. It is grasped between a pair of non-hallmarked silver stag's heads mounted on a deer's hoof . The piece measures 15" in length and is in perfect condition. Worldwide insured air shipping included in listed price. Nothing extra to pay
Item ID: 4563
Add to Wish List
Another shopper has this item in their Cart or Wish List. Don't miss out!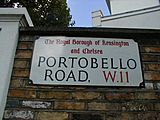 Great Dunmow, ESSEX, UK
Antiques Direct From England - Mainly Small & Mainly Victorian - FREE Worldwide Air Shipping
Exclusive Ruby Lane Member since 2001
We are currently away until Friday, March 7. We will try to respond to emails during our absence. Purchase orders are welcome and will automatically reserve the item for you. We will be happy to confirm your purchases and answer any questions upon our return.
More from Portobello Treasures