French Brass Cherub Pocket Watch holder - very large
This item is a stupendous FRENCH BRASS CHERUB POCKET WATCH HOLDER. It is in excellent condition and given its large size - 9 1/4"H - it can accommodate virtually any size pocket watch. It is beautifully decorated on both sides and features the cherub clasping a horn at the top
Item ID: pj8141
French Brass Cherub Pocket Watch holder - very large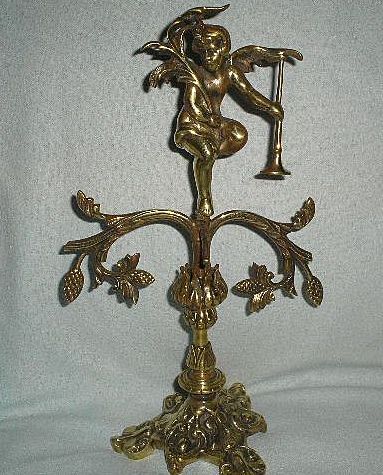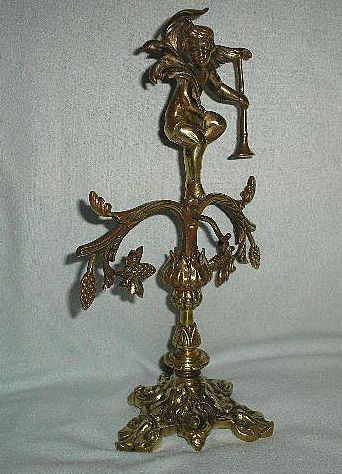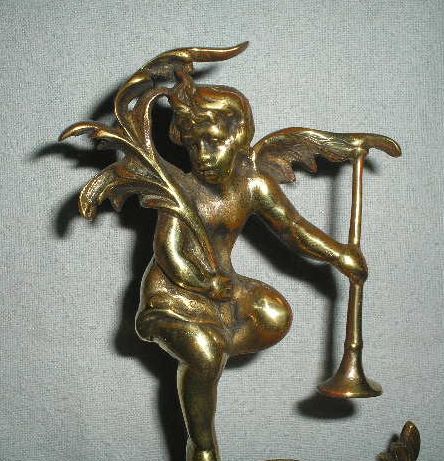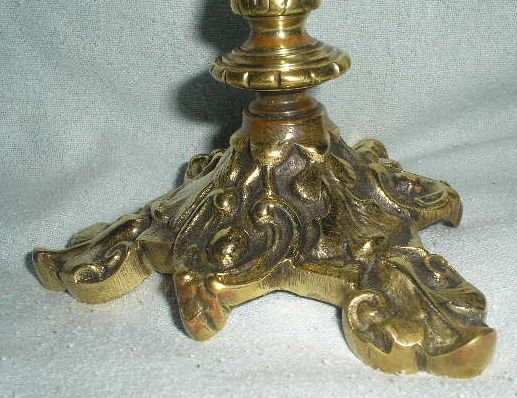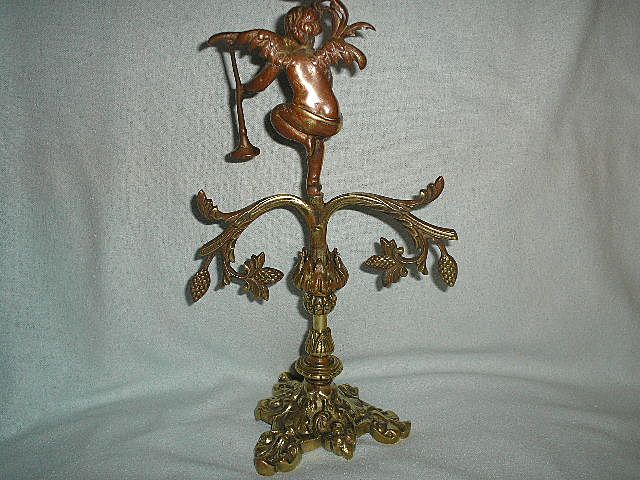 This item is a stupendous FRENCH BRASS CHERUB POCKET WATCH HOLDER. It is in excellent condition and given its large size - 9 1/4"H - it can accommodate virtually any size pocket watch. It is beautifully decorated on both sides and features the cherub clasping a horn at the top
Item ID: pj8141
Add to Wish List
Another shopper has this item in their Cart or Wish List. Don't miss out!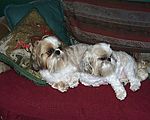 Waynesboro, VA
Black Forest, Wine and Cigar items, Ink-wells, Pocket Watch Holders, Barometers
Exclusive Ruby Lane Member since 2001
If you enter a purchase order or send an email and don't receive a timely response, please call us at 540-943-4113.
More from Mountain Thistle Antiques, LLC