All Shops Directory Shop Locally

Classic Vintage Jewelry, Chosen For The Discerning Collector
Exclusive Ruby Lane Member since 2010
Always Open To Offers!
Janine Shaw
Spring Valley
Huntington, WV

---

A Great Place to Find Special Dolls!!! Custom Layaway Plans!!!
Member since 2008
Dolls and Collectibles
Lucile "Ginger" Mullins
Will provide address after purchase.
Hurricane, WV

---

Beat the Heat with a Cool Jewel! There's something here for every taste & budget!
Exclusive Ruby Lane Member since 2009
Antique & Vintage Jewelry
Meg A.
Available at checkout.
In the Hills of, WV

---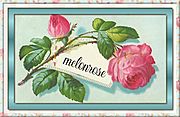 An eclectic mix of vintage and antique treasures from the 19th century to the 1960's!
Exclusive Ruby Lane Member since 2014
Murano glass, toleware, vanity items, lighting, artwork, clothing, artisan & costume jewelry and much more!
Sandra Caughron
Address provided upon request at time of purchase.
Ranson, WV

---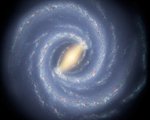 Vintage Dolls, Trolls, and Toys, Jewelry, Collectibles
Member since 2008
Welcome to my shop. Please feel free to send me an offer. Thank you!
Galaxy Dolls and Toys LLC
P. O. Box 504
Ravenswood, WV

---
Antiques, Vintage Collectibles, Books, Unusual and Interesting Items
Exclusive Ruby Lane Member since 2008
Merry Spring! As always, all reasonable offers are welcome on all items in the shop! Happy Hunting!
James Dixon
206 W. Washington Ave.
Terra Alta, WV

---

Delights from Childhood, timeless textiles, and sewing accessories
Member since 2013
Antique & vintage dolls, toys, textiles, handwork accessories, antique and classic books
Linda Dalenberg
PO Box 862
Union, WV

---