All Shops Directory Shop Locally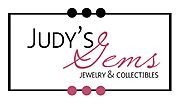 Ask Us About Our Layaway!
Member since 2006
Judy Dunn
306 Signal Ridge Drive
Baldwin City, KS

---

Rare and Old Pieces For You!
Member since 2012
Jose or Aracelis Ramirez
908 E. Cottage Creek Dr
Gardner, KS

---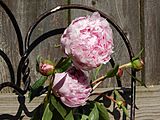 SPRING SALE NOW! When summer arrives, the sale is gone with the May flowers! Shop before it's gone!
Exclusive Ruby Lane Member since 2012
Limited Time Spring SALE!! Quality vintage and antique finds! Shop Nostalgique before it's Gone! Make an offer!
Monica DuttonHurt
451 Perry
Lawrence, KS

---

We carry the valuable and whimsical at affordable prices
Exclusive Ruby Lane Member since 2003
Treasures' From Kansas to Your Home!
Ruth Hartman
506 Pool Drive
Norton, KS

---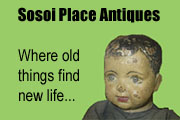 Quality Antiques, Unique Collectibles, and More!
Member since 2008
Now handling a small estate liquidation... Be sure to check back often... Offers Welcomed!
Sheri Woolman
2467 Nevada Rd.
Ottawa, KS

---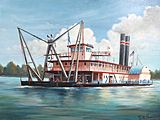 Specializing in Fine & Fun Antiques and Collectibles!
Member since 2008
We will be listing new vintage items daily, including Spring & Summer clothing, jewelry & accessories!
Rob & Sandra Coultis
Full address will be given to the buyers upon purchase.
Overland Park, KS

---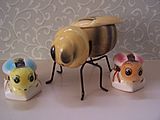 Well "glory bee" ! Great estate finds here....antique, vintage & collectibles!
Exclusive Ruby Lane Member since 2010
HURRY! SHOP CLOSING MAY 31st. Most on Sale. Please check out great treasures. Still adding new items so keep checking! Enjoy!
Susan Webber
402 E. College
Paola, KS

---

A wonderful selection of antique silver, prints, unique collectibles and decorative
Member since 2013
Joan Clough
P.O. Box 8353
Prairie Village, KS

---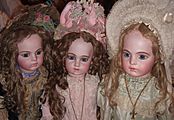 Quality Antique Dolls & Dresden Porcelain Figurines
Member since 2008
If you love beautiful things, you will love my shop!
Charisse Smith
PO Box 2534
Shawnee Mission, KS

---