All Shops Directory Shop Locally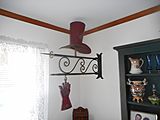 Quality Americana
Member since 2015
Marvin Coffin
905 South St
Bethel, DE

---

Japanese, Chinese, Korean & Oriental Arts & Antiques & more
Exclusive Ruby Lane Member since 2010
Call at 239-214-8162 This shop will discount sale price with payment by approved check, money order or cash.
Anatoly Karp
PO Box 1101
Clayton, DE

---
Unique and Eclectic Dolls and Collectibles
Member since 2008
If you love Dolls, or the Different and Unusual in Collectibles and Fine Items, then this is the Shop to Browse and Enjoy
Paula Ryscik
60 Amberwood Ct.
Dover, DE

---

Art Deco, Edwardian, Art Nouveau, Victorian and Vintage Costume Jewelry since 1998.
Exclusive Ruby Lane Member since 2014
Welcome to Jewels And All That Jazz. Genuine, unaltered vintage and antique jewelry. Your satisfaction is guaranteed.
The Millers
For security reasons, our address is provided after purchase.
Lewes, DE

---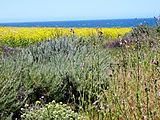 Uniques and Antiques For You
Exclusive Ruby Lane Member since 2015
Just A Little Bit Of Everything and Everything Special
Larry Price
In Vacation Mode
Milford, DE

---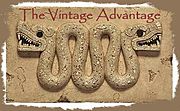 Uncommon Vintage Jewelry + Other Desirables with an Eclectic Sensibility + Fairness in Price.
Member since 2010
WOW Weekend 7/31-8/3!! Red Tags 50% OFF ~ Plus, 30% OFF Regular Price Items ~ 10% OFF All Other SALE Items ~ FREE U.S. Ship!!
JI Townsend
Address made available at time of purchase, if requested.
Millsboro, DE

---

Provide Early American Primitives and Quality Antiques
Member since 2015
We specialize in offering 18th & 19th century American Primitives and Antiques from the original 13 colonies
Steven or Maripat Jebo
1506 North Bayshore Drive
Milton, DE

---

A cool place to find unique stuff. Antiques to Mid Century Modern.
Member since 2014
Manager
120 w Market St
Newport, DE

---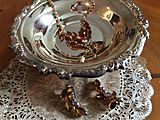 We do the picking for you!
Exclusive Ruby Lane Member since 2014
New items listed all the time from all of our estate and auction finds.
Vintage Loft
Available Upon Request
USA, DE

---

Mostly 19th Century Art & Antiques
Member since 2004
Welcome to our shop! We invite you to scroll down, read our customer testimonials and buy with confidence!
Ruth
In Vacation Mode
Wilmington, DE

---

Offers Welcome - Vintage Designer , Art Deco, Victorian, Art Nouvea, Fine Jewery and Collectibles
Member since 2012
Offers Welcome - Email my shop! Desirable and Collectible Jewelry and Accessories. Something for every budget!
Rosemary Tierney
4709 Weatherhill Drive
Wilmington, DE

---