All Shops Directory Alphabetical Listing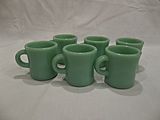 We Bring You Estate Finds And Collectibles At Reasonable Prices. We ship International!
Exclusive Ruby Lane Member since 2008
Check out our shop there's lots of great items.
Jim & Kim Glende
167 Waterford Circle
Winona, MN

---

Vintage Treasures from Texas
Member since 2014
Great finds from the Lone Star State
Beth Brown/Robin Lindberg
Address provided as required
Houston, TX

---

Passion for Elegance
Member since 2014
Exiting new items every week. Expect the unexpected!
Loretta Talbert
320 Sycamore Hill Court
Danville, CA

---

* * * * * * ALL items from 20. 00 to 400. 00 50% Off ~ Gift SELECTIONS * * * * * * Hand Selected Jewelry * * * * *
Member since 2009
Everything from 20.00 ~ 400.00 will be 50% off ~ Take advantage of INVENTORY reduction!
Amanda Heston
Please email
Please email

---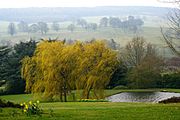 Fine antique porcelains, glass, silver, decorative accessories and perhaps a surprise or two!
Exclusive Ruby Lane Member since 2011
Mary-Ellen Stephens
11 Stanwood Ave. apt. 1
Gloucester, MA

---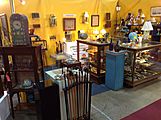 Exclusive Ruby Lane Member since 2012
John Querry
3665 Fredericksburg Rd.
Martinsburg, PA

---

QuiArte offers Fine Art, Antiques and Vintage at reasonable price.
Member since 2005
We also help Museums and Artists to organize and fund Exhibitions
QuiArte
Westminster
London, UK

---

Vintage and Antique Jewelry and Collectibles
Exclusive Ruby Lane Member since 2006
Welcome to the Kit 'n Caboodle Den!
Ms. Ritter
P.O. Box 1272
Highland, NY

---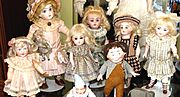 Specializing in all bisque dolls and other small dolls of finest quality!
Exclusive Ruby Lane Member since 2010
I promise honesty and accuracy in my descriptions, fair prices, careful packing, and prompt shipping!
Penny Hadfield
P.O. Box 3299
Westport, MA

---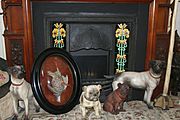 Quirky and Eclectic 19th century antiques, lighting and curios
Member since 2014
Lenny Henry
75 Clough Rd
Spalding, UK

---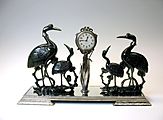 A to Z of the rare, unusual and always quirky Antique!
Member since 2008
Although my shop will show a default setting of "No Layaways" I WILL consider them on an individual basis-please ask!
Susan Mesick
PO Box 370
West Brookfield, MA

---