Glass Shops Directory Shop Locally

Eclectic collection of items featuring Porcelain, Jewelry,Vanity Items, Glass, Silver & Collectibles
Exclusive Ruby Lane Member since 2008
I try to have a wide variety of items in my shop. I enjoy researching each item and I try to tell you about their history.
Sandy Hickman
1274 Secretariat Ct
Batavia, OH

---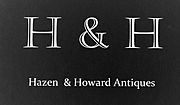 19th & 20th Century Antiques, Collectables and Decorative Arts
Member since 2013
Joe Hazen
7831 Oakhurst Circle
Brecksville, OH

---
Specializing in Unique Victorian Era Lighting ~ Table Accessories and China
Member since 2014
Large selection of fine quality antiques for the discerning collector.
Deborah Maggard
PO Box 211
Chagrin Falls, OH

---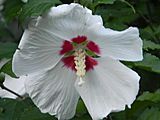 View Sale items!!!!Take a stroll through our shop with beautiful and interesting items
Member since 2012
Great mixture of items from the past that are sure to please-layaway available on items over $100 in USA only
Pat & Mike
Hickory Street.
Chagrin Falls, OH

---

Specializing in Art Glass and fine Porcelain. And on occasion something surprisingly different.
Member since 2010
Last Chance Sale on Reduced Sale Items
Larry and Diane
Given if needed at time of purchase
Cleveland, OH

---

If you don't see your item in our shop-ask- we may still have it!
Exclusive Ruby Lane Member since 2008
SALE- lovely items see our sale section-for a limited time. New items coming! Great glass-porcelain and collectables!
Patricia and Magda Kovacs
We will provided our address to any customer who is sending us a check- at the time of transaction.
Cleveland, OH

---

The finest in antiques, art, & decorative items . . . with the customer service you expect!
Exclusive Ruby Lane Member since 2010
Convenient layaway plans available with flexible payment schedules!
Christopher Pruzzo
PO Box 12106
Columbus, OH

---

Antique and Vintage China, Silver, Crystal, for advanced and beginning collectors!
Member since 2012
Free shipping on most items.
Tom DeMaria
P.O Box 12461
Columbus, OH

---

Treasures from History
Exclusive Ruby Lane Member since 2011
Please feel free to make an offer!
Karen Cologgi
P.O. Box 193
Cortland, OH

---

Unique antiques and collectibles with whimsy and flair
Member since 2011
Unusual antiques and collectibles that make you smile, recall an earlier time, and add to your collection.
Toni Vargo
Box 268
Coshocton, OH

---

A fine selection of vintage collectibles and antiques.
Exclusive Ruby Lane Member since 2013
My collection is for some, new things to discover, for others, old ones to remember.
Maria Fischer
P.O.Box 284
Madison, OH

---
Porcelain and Art Glass at fair prices...
Member since 2003
We offer a variety of quality porcelain and art glass...
Dale Coad
3920 Columbus Ave.
Sandusky, OH

---

Antiques & Collectibles
Exclusive Ruby Lane Member since 2008
Karen Marano
20650 S. Woodland Road
Shaker Hts., OH

---