Glass Shops Directory Shop Locally
Explore my finds of Antique & Vintage Jewelry, Sterling Silver, Antique Books & much more
Exclusive Ruby Lane Member since 2009
Brenda Genius
Supplied at time of purchase
Baton Rouge, LA

---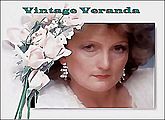 Please feel free to make offers on any item over $10. All reasonable offers will be accepted.
Exclusive Ruby Lane Member since 2005
Personally Selected Vintage Glassware, Pottery, Jewelry and Collectibles from Fine Southern Estates.
Sara Pepitone
5950 S. Sherwood Forest Blvd
Baton Rouge, LA

---

Blasts from the Past
Member since 2006
Shop Sale - 10% Off All Shop Items - Now Thru August 15th
John R. Lane
Provided upon request
Denham Springs, LA

---

We offer fine Vintage Collectibles, Toys, Elegant Glass and Porcelain.
Exclusive Ruby Lane Member since 2012
Vintage Collectibles, Covered Animal Dishes, Milk Glass Covered Dishes, Elegant Glass, Cookie Jars, Toys and more!
Terry and Terry Tullis
P.O. Bo 583
Greenwell Springs, LA

---

Art Deco, quality collectables, vintage jewelry, art and antiques
Member since 2012
Art Deco, 19th and 20th century decorative and functional treasures.
Edward Surla
In The Historic Lower Garden District
New Orleans, LA

---