Glass Shops Directory Shop Locally

Fantastic Assortment of Vintage English Fine China & Porcelain
Member since 2008
Lots of Royal Albert on SALE & We Sure Appreciate Offers
Sheila Foley
Address Upon Sale Completion
Westlock, AB, Canada

---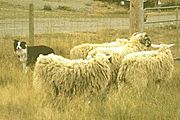 Collectibles and Antiques At Great Prices
Member since 2007
Spring Sale Now On - Need To Make Room For New Stock
Mary
Beautiful British Columbia Please contact me through my store for my full mailing address if mailing your payment
Vancouver Island, BC, Canada

---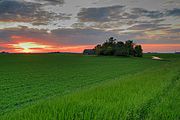 Specializing in pottery, china and glassware from the Canadian prairie
Exclusive Ruby Lane Member since 2008
T Pohl
Box 518
Minitonas, MB, Canada

---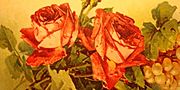 Quality Textiles, Linens and Beautiful Accessories to Enrich Your Home and Lifestyle
Exclusive Ruby Lane Member since 2009
Wonderful Items for Everyday Living, treat yourself, treat your family, treat your friends!
Kathryn A.M. Browne
Address provided to purchaser
Annapolis Valley, NS, Canada

---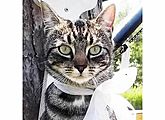 Too Much Of A Good Thing Can Be Wonderful ! We Add New Old Treasures Often Do Visit :)
Member since 2002
☺ Mz. Jingle Belle Welcomes You :) Flexible Layaway Options :) Interac Payment for Canada Available ☺
Victoria ~ Proprietress
P.O. Box 221 Canada
New Germany, NS, Canada

---

Spring SALE!! 20% off any regular priced item $8 and over (price will be changed on your invoice).
Exclusive Ruby Lane Member since 2002
Our Canadian shop ships to most U.S. and Canadian locations!
Elaine Hopper
#8 - 2 Lewis Street
Fort Erie, ON, Canada

---
Fine Decorative Antiques
Exclusive Ruby Lane Member since 2005
Joan FitzGerald & Susan Simon
Post Office Box 46093, 2339 Ogilvie Road
Gloucester, ON, Canada

---

Beautiful Antique Boxes, Fine Art and Rare Collectibles. New and exciting treasures added weekly.
Member since 2013
Anna Bereg
PO Box 32111, 250 Harding Blvd. W
Richmond Hill, ON, Canada

---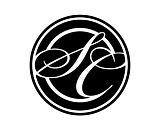 A passion for glass
Exclusive Ruby Lane Member since 2010
Antique, vintage and studio glass from well known brands and artists
Christine & Hugh Scholaert
398 Canboro Road
Ridgeville, ON, Canada

---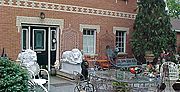 Estate Finds in Fur, leather, wool - pre-owned designer labels
Member since 2012
Excellent previously loved chic clothing and accessories - furs, leathers, coats, jackets, purses,etc. plus garden decor
Anne Sachar
Niagara-on-the-lake Ontario
St. Davids, ON, Canada

---

Collectables for the Eclectic Collector
Exclusive Ruby Lane Member since 2009
Spring is finally here......check out our many "MAY"ke an offer items!!
Daniel Oakes
Sundridge, on.
Sundridge, ON, Canada

---