Glass Shops Directory Alphabetical Listing
FINE and UNIQUE VERTU - Antique Smalls. 18th thru 20th Century
Member since 2008
Valerie Ivory
602 PACING WAY
WESTBURY, NY

---

Integrity, Value and High Quality Customer Service since 1987
Exclusive Ruby Lane Member since 2014
A variety of Period Furniture, Glass, Primitives, Art Pottery and Lamps to suit your Lifestyle.
Gloria VanBibber and John Libby
PO Box 8826
New Bedford, MA

---

Treasures From Vermont Antiques & Collectibles
Exclusive Ruby Lane Member since 2005
Welcome to items from Vermont - Relax and have a look - let us make a deal..
Paulette McNary
1906 RT 7
Ferrisburgh, VT

---

Curio - an object displayed for its attractiveness or interest
Exclusive Ruby Lane Member since 2007
Specializing in Antiques, Silver, Porcelain, Jewelry, and intriguing estate finds
Vicki Smith-Drysdale
520 County Line Road
Hamlin, NY

---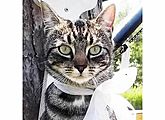 Too Much Of A Good Thing Can Be Wonderful ! We Add New Old Treasures Often Do Visit :)
Member since 2002
☺ Mz. Jingle Belle Welcomes You :) Flexible Layaway Options :) Interac Payment for Canada Available ☺
Victoria ~ Proprietress
P.O. Box 221 Canada
New Germany, NS, Canada

---

Antiques and whimsies from a gentler age.
Exclusive Ruby Lane Member since 2008
Susan Johannes
3213 Hemlock Farms
Lords Valley, PA

---
Antique clocks, glass, porcelain and unusual collectible items.
Exclusive Ruby Lane Member since 2007
Viktorija & Robert
Address will be provided to the purchaser of any item by e-mail upon request. Please use our e-mail address for any questions about an item.
Mt. Washington Valley, NH

---

A fine selection of vintage collectibles and antiques.
Exclusive Ruby Lane Member since 2013
My collection is for some, new things to discover, for others, old ones to remember.
Maria Fischer
P.O.Box 284
Madison, OH

---
Eclectic Vintage Collectibles ~ Purses ~ Jewelry ~ Glass ~ Books ~ Toys ~ Ephemera & Holiday Items
Exclusive Ruby Lane Member since 2007
Jewelry from my shop was used in a high fashion photo shoot for the 2115 Spring edition of Zink magazine!
Melinda McDaniel
26509 Cherish Way
Ramona, CA

---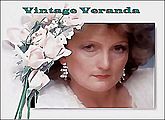 Personally Selected Vintage Glassware, Pottery, Jewelry and Collectibles from Fine Southern Estates!
Exclusive Ruby Lane Member since 2005
The South's Bayou State Vintage Finds ~ Beautiful ~ Practical ~ Useful
Sara Pepitone
5950 S. Sherwood Forest Blvd
Baton Rouge, LA

---