Glass Shops Directory Alphabetical Listing

Antiques, Collectables, Jewellery, Prints and Books.
Exclusive Ruby Lane Member since 1999
From Scotland to you ~ with love
Pam Baker
In Vacation Mode
Oban, UK

---
A mosaic of antiques, collectibles, and fine dinnerware at affordable prices
Member since 2010
We look to build customer satisfaction as well as sales and profits.
Joe and Cindy Taylor
PO Box 995
Londonderry, NH

---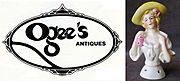 A FUN place to shop for antiques and vintage collectibles! Ogee's Antiques welcomes your visit!
Exclusive Ruby Lane Member since 2002
Items purchased & paid for during our absence will be shipped on the July 13th or 14th. We apologize for any inconvenience.
Debra & Robert Helton
In Vacation Mode
Eagle, ID

---

A Felicitous Gathering of Curious Goods
Exclusive Ruby Lane Member since 2006
Fabulous to Fun - Serious to Silly - An Evolving Selection - Questions? Comments? Information? - Email me - mjbakst@yahoo.com
Marni Bakst
P. O. Box 101
Verbank, NY

---

Rare and Old Pieces For You!
Member since 2012
Jose or Aracelis Ramirez
908 E. Cottage Creek Dr
Gardner, KS

---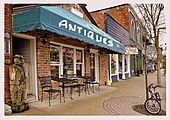 Choice AntiQues, Pattern glass, Vintage treasures & jewelry ~ Your Satisfaction is Guaranteed!
Exclusive Ruby Lane Member since 2006
Our 10th year on RubyLane! Send us your Reasonable OFFER...And always shop without worry - we're experts at packing/shipping!
CHeRyL CaShdoLLar
~ Americas "Antique Capital" ~~ The Midwest! ~~ Complete Address provided with Invoice ~
Fort Wayne, IN

---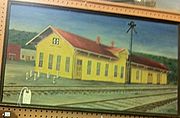 Antique Pottery, Glassware & Railroadiana
Member since 2011
Antique Pottery, Stoneware, Glassware & Railroadiana from 1850-1950's
Jim Blott
803 Bent Knoll Court
Sugar Land, TX

---

Antique and Vintage Jewelry and Decorative Arts
Exclusive Ruby Lane Member since 2011
Free Domestic shipping on orders over $175. Follow me on Facebook and Twitter - Ornaments on Ruby Lane Ornaments_onRL
Catherine Coburn
Provided upon contact
Durham, NC

---

Adoption Center for Collectible Treasure
Exclusive Ruby Lane Member since 2008
Over 100 Items Reduced for Clearance. Offers Welcome. See our New Yorker Covers Suitable for Framing
Herbert Sheppard
302 W Sweetwater Creek Drive
Longwood, FL

---

Mark Baker
Bryher , Gussage all Saints
Wimborne, UK

---