Glass Shops Directory Alphabetical Listing

Fine Decorative 19th Century Antiques Directly Imported From England
Member since 2010
Karen Morganstern
220 East 67th St Apt 3C
New York, NY

---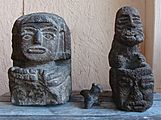 Affordable Antiquities, Treasures & Collectibles
Exclusive Ruby Lane Member since 2005
Thank you for stopping by and happy treasure hunting! Layaway is welcomed. Email with any questions about shop items...
Karen Scott
10746 Camarillo Street
North Hollywood, CA

---

Treasures from History
Exclusive Ruby Lane Member since 2011
Please feel free to make an offer!
Karen Cologgi
P.O. Box 193
Cortland, OH

---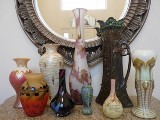 The Finest in Art Glass, Art Nouveau, Art Deco, and Orientalia
Exclusive Ruby Lane Member since 2013
Anthony Scialdone
6000 Cortaderia St. NE
Albuquerque, NM

---
Exclusive Ruby Lane Member since 2012
Kim Parker
410 West 3rd Street
Loveland, CO

---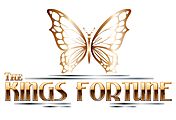 Unique Pottery, Glass and Jewelry at Reasonable Prices!
Member since 2013
Today, he opens his vault to you, and offers you the pick of The King's Fortune!
Kings Fortune
9243 Crossing Drive
Fishers, IN

---

Finely Curated Eclectic Antiques and Collectibles in a Variety of Mediums
Member since 2010
Cindy Kolodziejski
2554 Lincoln Blvd. #696
Venice, CA

---
Many thanks to our valuable customers for helping us celebrate our 5th year.
Exclusive Ruby Lane Member since 2010
Dance in the dark at Black Widow Vintiques, our other RL shop. We welcome all reasonable offers & layaway is available.
Kitsch & Couture
Closed on Sundays.
Charlotte, NC

---

Quality Pieces! Quality Prices! Quality Service - FREE INSURED WORLDWIDE SHIPPING
Member since 2015
Beautiful collection of fine antiques with Free worldwide shipping!
Luis Weston
51 Cockney Hill
Reading, UK

---

Antiques & Collectibles
Exclusive Ruby Lane Member since 2008
Karen Marano
20650 S. Woodland Road
Shaker Hts., OH

---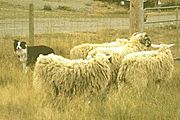 Collectibles and Antiques At Great Prices
Member since 2007
Paperweight Collection Has Arrived! Baccarat, Perthshire, St. Louis & More!
Mary
Beautiful British Columbia Please contact me through my store for my full mailing address if mailing your payment
Vancouver Island, BC, Canada

---