Glass Shops Directory Alphabetical Listing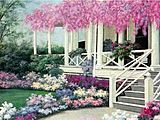 Depression Glass and Country Collectibles
Exclusive Ruby Lane Member since 2002
Depression glass makes a wonderful gift! Gift wrapping is available to suit any occasion.
Janet Greene
Please ask for mailing address
Gettysburg, PA

---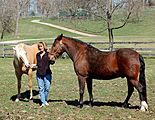 Specializing in Fine Objects of Vertu, Perfume Bottles & Wonderful Victoriana!
Exclusive Ruby Lane Member since 2008
I GUARANTEE all of my items! Customer Satisfaction is #1! Layaway Available! **FREE Shipping WORLDWIDE included w/purchase!**
Debbie Schwartz
1 Strawberry Hill Ave Apt 10G
Stamford, CT

---

Fine Antiques & Vintage Collectables Sold, Specializing in Porcelain and Pottery
Exclusive Ruby Lane Member since 2008
Rare and Unique Merchandise, Superior Customer Service, Guaranteed Authenticity
Jerry Raffe
Brayden Dr
High Point, NC

---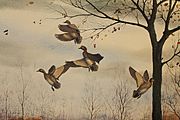 Exclusive Ruby Lane Member since 2014
Walter Patterson
Please use email
Puyallup, WA

---

Bringing our customers the best vintage and antique items at an affordable price
Member since 2014
Josh UNRUH
480 Lancaster Ave
Frazer, PA

---

Blasts from the Past
Member since 2006
Shop Sale - 10% Off All Shop Items - Now Thru August 15th
John R. Lane
Provided upon request
Denham Springs, LA

---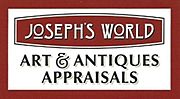 Specializing in the buying and selling of the nostalgic, unusual, and the just simply beautiful!
Member since 2014
"Michigan's Best Antique Gallery"
Joseph McGee
2680 US 31 South
Petoskey, MI

---

EAPG, Midcentury Modern, Vintage Glass, Toys, Figurines and Unique things for your shopping pleasure
Member since 2003
Antiques & Collectibles ~ Glass, Depression, Elegant or Figurines, Toys & More At Affordable Prices
JP Things
P.O. Box 517
Dracut, MA

---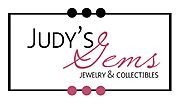 Ask Us About Our Layaway!
Member since 2006
Buy the first piece at full price and buy the same value second piece for half price!
Judy Dunn
306 Signal Ridge Drive
Baldwin City, KS

---

Large INVENTORY, Prints, Paintings, Flow Blue China, Staffordshire, Transferware, Majolica, Tins
Exclusive Ruby Lane Member since 2002
The Heat of Summer is in full swing. Hope you are enjoying family, friends, and the great outdoors. Too hot, shop here.
Judith McAllister
Address given at time of purchase.
Greenville, TX

---

Fine Art, Sculpture, Collectibles and Books with Famous Illustrators
Member since 2009
Christmas in July is here! Get it now and ease the Holiday stress.
Juliet Sullivan
495 Alt. 19 #161
Palm Harbor, FL

---

Endearing Treasures of the Past
Exclusive Ruby Lane Member since 2014
Carin
Upon request
Washington, MI

---