Glass Shops Directory Alphabetical Listing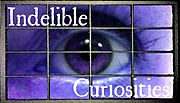 Antiques and Curiosities You Can't Live Without!
Member since 2014
Specializing in unique and beautiful antique and collectible accessories and furniture
Colleen Brolin
27 Reverend Houston Dr.
Bedford, NH

---

Rare Antiques, Beautiful Depression Glass & Crystal, Exceptional Vintage Clothing & Accessories
Exclusive Ruby Lane Member since 2008
Are you searching for that "special find"? Enter through the gate & step back in time, to discover the beauty of another era!
Betty Vermeys
3232 Oakes Dr
Hayward, CA

---