Doll Shops Directory Shop Locally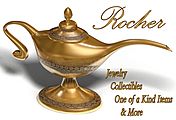 Timeless, Elegant Jewelry and Collectibles at Affordable Prices
Exclusive Ruby Lane Member since 2007
We sell collectables and signed pieces at reasonable prices with a guarantee of 100% satisfaction.
Rocher
Email Us for Address Please communicate via email for quickest response.
at Time of Purchase

---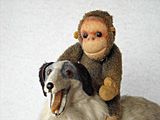 Antique Dolls and Accessories and Other Treasures at Great Prices
Member since 2012
Exciting new items arriving weekly
T. D. B.
Provided upon completion of purchase
Dollsville

---

Vintage jewelry, home decor, kitchenware and more.
Member since 2002
Vintage jewelry, home decor, fashion and more. Art Nouveau, chic, retro, romantic, modern and all that is fun.
Nancy
Please e-mail
New England

---

Beautiful Dolls & Accessories
Member since 2009
Subscribe to be the first to view new items added to the shop!
T Stoltzfus
Address Upon Request. Please email all questions.
New England

---

A Little Something For Everyone!
Member since 2011
Christmas is just right around the corner, so stop in & check out the items available!
D Berry
Provided to those making a purchase when paying with a money order.
Please Use Email

---