Doll Shops Directory Shop Locally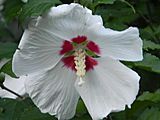 View Sale items!!!!Take a stroll through our shop with beautiful and interesting items
Member since 2012
Great mixture of items from the past that are sure to please-layaway available on items over $100 in USA only
Pat & Mike
Hickory Street.
Chagrin Falls, OH

---

Antique Dolls, Toys, & Accessories
Member since 2010
We now have a Facebook page; 2Bethsdolls. Please go into Facebook, "Like " us, and see our pictures from Doll shows!
Beth Ryan or Beth Karp
Ask for Address if writing CHECKS
Cincinnati, OH

---

Antique & Vintage Doll and Doll House Furniture and an Eclectic Mix of Decorative Smalls
Exclusive Ruby Lane Member since 2005
Marilyn Engle
1908 Eddystone Avenue
Columbus, OH

---

Unique antiques and collectibles with whimsy and flair
Member since 2011
Unusual antiques and collectibles that make you smile, recall an earlier time, and add to your collection.
Toni Vargo
Box 268
Coshocton, OH

---

Featuring Vintage Dolls, Books,Collectibles and Antiques
Member since 2011
Many years of experience selling collectibles, antiques, and dolls
Trisha Basel
P.O. Box 307
Marion, OH

---

Your connection to choice examples of French & German dolls
Member since 2012
Specialist in Choice Antique Dolls since 1983
Betty J. Stepnowski
PO Box 133
Medina, OH

---

For the little girl in you!
Member since 2011
PJ's Doll House an Emporium for the Young at Heart!
Patricia Daugherty
11 Valley View Circle
Milford, OH

---

Treasure trove of timeless traditions just for you!
Member since 2011
Many make-offer items-- Plan for holidays! If you are buying multiples, do not pay until I adjust postage.
Linda
Available Upon Request
Painesville, OH

---

Antiques, Collectibles, Consign and Design
Member since 2013
Located in beautiful historic downtown Troy, OH
Marla Fair
301 Public Square SE
Troy, OH

---

Quality items, realistically priced!
Exclusive Ruby Lane Member since 2012
Layaway for items over $300.00
Cynthia Henry
2696 Canton Rd.
Uniontown, OH

---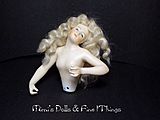 International Sales: Antique Dolls , Antiquarian Books
Exclusive Ruby Lane Member since 2008
Free Postage Offer USA
Carolyn Harris,
My mailing address will be provided at checkout or when using a money order for your purchase
West Milton, OH

---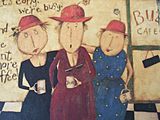 Offering Quality Antique and Collectible Dolls and Accessories at Reasonable prices!
Exclusive Ruby Lane Member since 2012
Unique, interesting and quality merchandise at reasonable prices
Shirley Wygle
652 Lookout Ridge
Westerville, OH

---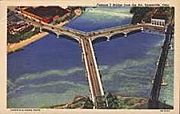 He says "why?" she says " why not."
Exclusive Ruby Lane Member since 2015
Offering the unexpected, the eclectic, the "gotta-have-it.
Amy Dunn
2910 Pinkerton Ln
Zanesville, OH

---