Doll Shops Directory Shop Locally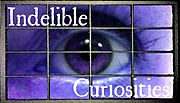 Antiques and Curiosities You Can't Live Without!
Member since 2014
Specializing in unique and beautiful antique and collectible accessories and furniture
Colleen Brolin
Provided at time of purchase.
Bedford, NH

---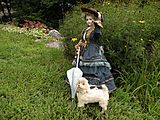 Antique dolls, clothing, accessories at reasonable prices
Member since 2012
Will accept reasonable offers on most items, please email me
Dolores Smith
PO Box 31
Candia, NH

---

We accept Pay Pal Credit - Pay us with ANY major credit card
Exclusive Ruby Lane Member since 2007
Subscribers to my shop receive 1st Notice of CLEARANCE SALES and special discounts. Are you a subscriber yet?
Bonnie Boswell
187 Jefferson Road
Whitefield, NH

---