Doll Shops Directory Shop Locally
Quality Collectibles & Antiques at Fair Prices.
Exclusive Ruby Lane Member since 2012
Judi & Peter Haberstick
8149 Pennsylvania Circle
Bloomington, MN

---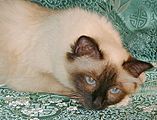 Antiques - Jewelry - Collectibles - The Odd. The Interesting. The Beautiful.
Member since 2007
Unique Jewelry. Beautiful Porcelain. Interesting Collectibles. Rare Books. Textile.
Lotis Key-Kabigting
15686 Sussex Dr
Minnetonka, MN

---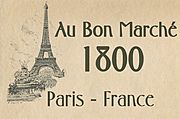 Antique Doll and Other Treasures at Reasonable Prices !
Member since 2011
Antiques Directly From France and Europe !
Jan Peterson & Stephane Pompier
Owatonna, Minnesota USA
Owatonna, MN

---

Exquisite antique dolls and authentic antique wigs, clothing and accessories
Exclusive Ruby Lane Member since 2005
Inventory reduction sale- make an offer! All reasonable offers considered!
Trish's Treasures
In Vacation Mode
Stillwater, MN

---