Doll Shops Directory Shop Locally

We ship 3-4 days per week! Submit your best offer
Exclusive Ruby Lane Member since 2007
A Little Vintage Shop Specializing in Dolls, Toys and Headvases
Cathy Adams
Available by Request at Time of Purchase
Available at Request, KY

---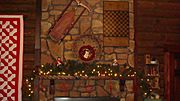 Something special you're looking for? Please ask, as I love the hunt!
Exclusive Ruby Lane Member since 2008
Free Tracking NOW on all First Class as well as Priority Packages, so POSTCARDS Shipping Price Only!
Marsha Beaton
Western Kentucky
Near the Rivers, KY

---

Eclectic Mix of Fabulous Antique and Vintage!
Member since 2009
Carol Thacker
Available to Buyers
Southern, KY

---