Doll Shops Directory Shop Locally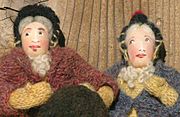 Antique dolls of high quality at fair prices backed by expertise and professionalism, sold with love
Member since 2006
Check out our Ruby Red sale items for great buys! See new items and others with big reductions. Offers are always welcome.
Lynette Gross or Joan Farrell
Joan and Lynette have separate mailing addresses for payments that are available at checkout or when Paypal is used.
Carmel Indianapolis, IN

---
Unique Antiques and Decorative Accents to Enhance Your Home
Exclusive Ruby Lane Member since 2011
SALE! Up to 50% Off all Fine Art!
Emily Rico
5510 Pine Oak Ct
Fort Wayne, IN

---

Featuring lovely antique and collectable dolls at affordable prices!
Member since 2011
It's time for a new doll! Many are on sale and offers are always considered .
Elaine Wojcinski
9005 Idlewild Dr
Highland, IN

---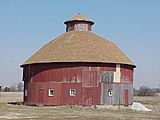 Fire-King, Hazel Atlas, Pyrex, Glass, China, Handbags, Jewelry, & Kitchenware.
Exclusive Ruby Lane Member since 2000
Please be patient while you shop the Red Tag Sale, I won't be able to ship until Monday. I appreciate your purchases!
Cheryl Moody
2719 Corby Blvd.
South Bend, IN

---