Doll Shops Directory Shop Locally
Collectibles from vintage to Victorian and everything in-between.
Exclusive Ruby Lane Member since 2004
Antique dolls, accessories and collectibles from Victorian to vintage.
Frances Pelle
Frances C. Pelle P.O. Box 320712
Fairfield, CT

---

Exquisite Antique and Vintage Black Dolls
Member since 2015
Great Prices for Rare Antique and Vintage Black Dolls, more dolls added weekly!
Beverly Flowers
340 Bitgood Road
Griswold, CT

---

Pretty and Comforting Items from the Past
Member since 2010
Michelle Camden
289 Brooklyn Tpke
Hampton, CT

---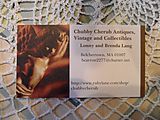 Unique antiques, Vintage items and Collectibles!
Exclusive Ruby Lane Member since 2011
Always accepting offers! Lots of new inventory - take a peek!
Chubby Cherub Antiques
95M-1 Hilliard St.
Manchester, CT

---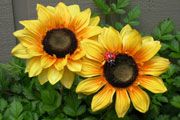 New Inventory ....Superior Customer Service...100% Satisfaction Guaranteed
Exclusive Ruby Lane Member since 2007
New To You . . Offers Welcome. . . "Free USA Shipping on Jewelry & Buttons"
Raymond J. Jones
594A Heritage Village
Southbury, CT

---

Antique and Vintage Dolls from the attics of homes and estates in New England
Member since 2011
Offering affordable quality dolls, doll clothing and accessories, please stop by often!
Moira Hatton
90 Crow Hill Road
Stafford Springs, CT

---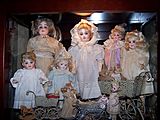 Beautiful Antique and Colllectible Dolls and Accessories at Affordable Prices!
Member since 2008
Shop Here with Confidence, Everything Guaranteed to be as Described.
Tory-Beth Radwick
224 Charles St.
Torrington, CT

---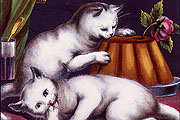 Cobwebs and Whimsey
Member since 2012
Obsessive Collector goes Minimal
Carol Greunke
Address Revealed With Purchase
Westport, CT

---

Antique & Vintage Dolls of the Finest Quality Reasonably Offered for Your Enjoyment
Exclusive Ruby Lane Member since 2006
Wonderful Antique & Vintage Dolls plus Accessories
Pamela Conboy
Address to be provided at time of sale to those paying with a money order or personal check.
Woodbury, CT

---