Doll Shops Directory Shop Locally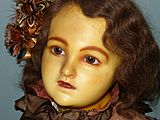 Treasures worthy of the next generation
Exclusive Ruby Lane Member since 2009
Offering investment worthy dolls, antiques & vintage items.
Sabra Dee Whitmire
Made available to purchasing customers
Hackett, AR

---

Vintage , Antiques, Dolls, Glass, Collectibles, Textiles, Porcelain, Kitsch
Exclusive Ruby Lane Member since 2011
Follow on FB and Pinterest. My new clothing shop here is Graceful Vintage Clothing. Offers read terms.
Sandra K.
Phone calls welcomed but emails preferred.
Northwest, AR

---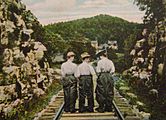 Buy with Confidence
Member since 2012
Paulann Turner
Address Provided Upon Purchase
Provided Upon Purchase, AR

---
Specializing in SIGHTHOUNDS since 1977
Member since 2005
BONZO,POODLES & CATS ON SALE... SALE ENDS SOON....we specialize in international sales & service... offers welcome
Mary Mcgowan
Beaver Lake
Rogers, AR

---