Doll Shops Directory Shop Locally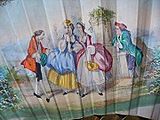 Antique & vintage textiles, clothing & treasures
Member since 2014
British & French pieces from centuries past, shipped worldwide from the UK. Layaway welcome.
Louise Bell
Stable Cottage
Builth Wells, UK

---

Unique and collectable antique dolls
Member since 2014
Emma Taylor
30 Strathmore Road, Ifield Green, Crawley, West Sussex.
Crawley, UK

---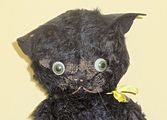 Always Interesting Antique & Collectible Items
Exclusive Ruby Lane Member since 2013
Welcome To My Shop , New Stock Added Often, Contact Me About Layaway
Michelle Watson
The Lucky Black Cats Emporium
Devon, UK

---

The English antique shop that treasures the past and enhances the future.
Exclusive Ruby Lane Member since 2011
A cornucopia of the rare, the decorative and the unusual. FREE shipping to USA, Canada and Europe. Layaway Too.
Victoria Clark
Gloucestershire
England, UK

---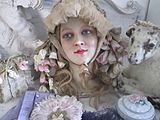 Unique victorian treasures and curiosities
Member since 2014
We will try to add exciting new items every week, so add our shop to your favorites. We also offer flexible layaway plans.
Bridget's Cabinet
Address to be provided at time of sale
London, UK

---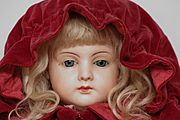 A Collector selling some lovely dolls
Member since 2014
What out for some great Bargains!
Paul Bennett
70 Longleat House,
London, UK

---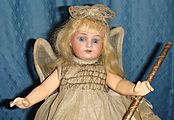 Collection of hand picked items and antique treasures for you to enjoy
Exclusive Ruby Lane Member since 2013
Special collection of antique toys and textile items and other collectible items layaway is welcome
Susie Leedham
Address on request
South east, UK

---

Dolls and other wonderful items
Member since 2011
Dolls and related items, Fine English porcelain, Japanese satsuma, Antique and vintage jewelry
Jean Jackson at Grandma's Parlour
Details available after purchase
with Invoice, UK

---

Fine Quality Antique Dolls and Accessories
Member since 2013
We sell quality antique dolls and related items
Joanne Horner
8 St Marks Grove
York, UK

---