Doll Shops Directory Alphabetical Listing
Antique & Vintage Dolls,Doll Clothes,Toys, Art ,Lace & Linens & Much More!
Member since 2009
Unique Antiques, Collectibles and Oddities with a 30 year 100% Satisfaction Guaranteed Policy
Valerie Zakszewski
13 Shore Road
Gloucester, MA

---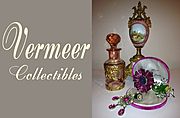 Vintage jewelry, collectibles and much, much more.
Exclusive Ruby Lane Member since 2011
Nila Sanders
10818 Chimineas Avenue
Northridge, CA

---

The best finds in Vermont - from Me to You
Member since 2012
Explore my shop for the very best treasures found in Vermont!
Barbara Porter
1740 Route 5 North
St. Johnsbury, VT

---

Visit My Shop for Extraordinary Treasures! Beautiful Antique Dolls and Accessories.
Member since 2009
Check out my HUGE sale on incredible items and dolls! Layaway available!
Lynne Shoblom
In Vacation Mode
Prescott, AZ

---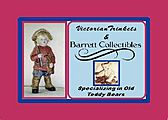 Specializing in Antique Teddy Bears, Old Toys, Art Nouveau, Art Deco & Victorian Pieces
Exclusive Ruby Lane Member since 2002
We Offer a layaway program!! Policy Posted on Our Term of Sale Page.
Victorian Trinkets
Address Will Be Provided
Through E-mail, CA

---

Featuring Antique and Vintage Dolls
Member since 2013
Layaway Always Available!
Vicki Kutz
1384 School Street
Sun Prairie, WI

---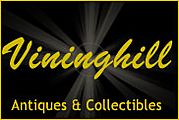 A Unique Selection of Antiques and Collectibles
Exclusive Ruby Lane Member since 2013
Welcome to Vininghill Antiques and Collectibles
James McLean
Vancouver Island
Victoria, BC, Canada

---

Mary Rogers
4790 Caughlin Pky #136
Reno, NV

---

Exclusive Ruby Lane Member since 2009
Vintage Goods
301 Main St.
Yarmouth, ME

---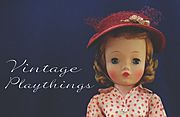 Selling Antique and Vintage Quality Dolls for over 30 years
Member since 2013
Linda Maley
318 Virginia Rd.
Fullerton, CA

---

Antique dolls, jewelry and other oddities.
Exclusive Ruby Lane Member since 2008
'Summertime, and the livin' is easy Fish are jumpin' and the cotton is high' - Gershwin
Kathy Turner
Address provided to purchasers.
Arlington, VA

---

Unique Antiques, Dolls, Bears, Toys, Books and Collectibles
Member since 2011
Mary Ellen Sands
Visible At Time Of Sale
Midwest, IL

---