Doll Shops Directory Alphabetical Listing

Specializing in Antique Textiles, Bears and Rag Dolls.
Member since 2006
Welcome to my May update !
Patricia Herzog
40 Grant Avenue
Somerville, NJ

---

Antique dolls Accessories Teddy Bears
Member since 2014
WELCOME
rarities4you, Switzerland
PO Box 458
Hergiswil, Switzerland

---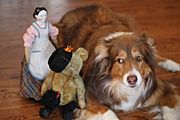 Special Antique Dolls and Their Accessories
Exclusive Ruby Lane Member since 2014
Lovely Selection of Antique Dolls, Particularly China Head Dolls
Theresa Turner
130 White Oak Drive
Wheaton, IL

---

Specializing in vintage dolls, teddy bears and a wide variety of other collectibles.
Exclusive Ruby Lane Member since 2012
Jane Lynch
1 Downing St.
Andover, MA

---

Wonderful Antique Dolls, Doll dress, accessories and more from France!
Member since 2009
We Can Do a Layaway!
Ilmira Stepanova
PARIS, France Our address available at time of purchase
Paris, France

---

Rhoda Wade
102 East Main Street
Carmi, IL

---

Harvey W. Krieger
2137 Hollandway
Merrick, NY

---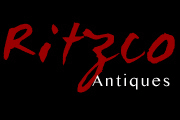 Specializing in Japanese dolls, porcelains and treasures of the orient
Member since 2015
Authentic Japanese and Chinese treasures chosen for both their aesthetic and collectable value
Bev Ross
2728 6th Avenue
Port Alberni, BC, Canada

---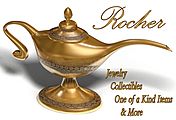 Timeless, Elegant Jewelry and Collectibles at Affordable Prices
Exclusive Ruby Lane Member since 2007
The "doll" lady will be on vacation from 5-22 to 5-31. All questions/purchase orders will be addressed upon her return.
Rocher
Email Us for Address Please communicate via email for quickest response.
at Time of Purchase

---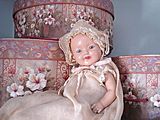 Each doll speaks the sweet language of days gone by . . .
Member since 2011
Offering interesting dolls and nice clothing & accessories at reasonable prices!
Kathleen Tornikoski
99 Marshall Road
Fitchburg, MA

---

Treasure trove of timeless traditions just for you!
Member since 2011
Father's Day. Graduations. Family Holidays ahead! Spring Savings for Smart Shoppers!
Linda
Available Upon Request
Painesville, OH

---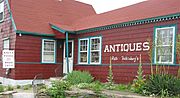 Collectible Dolls, Toys and Small Items
Exclusive Ruby Lane Member since 2008
We offer an honest description and reasonable prices for a variety of dolls and toys, and other small items
Nancy Fredricks
32 Arcade Ave.
Seekonk, MA

---