Doll Shops Directory Alphabetical Listing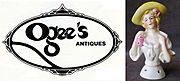 A FUN place to shop for antiques and vintage collectibles! Ogee's Antiques welcomes your visit!
Exclusive Ruby Lane Member since 2002
Items purchased & paid for during our absence will be shipped on the July 13th or 14th. We apologize for any inconvenience.
Debra & Robert Helton
In Vacation Mode
Eagle, ID

---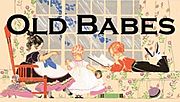 Estates of Dolls from Different Collections
Member since 2007
Selling large or small estates of dolls, you never know what is going to come in the door
Suzanne Anderson
P.O. Box 8307
Atlanta, GA

---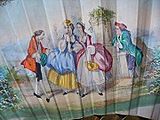 Antique & vintage textiles, clothing & treasures
Member since 2014
British & French pieces from centuries past, shipped worldwide from the UK. Layaway welcome.
Louise Bell
Stable Cottage
Builth Wells, UK

---

Antiques and Collectibles at Affordable Prices
Member since 2011
Estate Finds From Dolls to Jewelry .... Always Something new
Carla Thompson
Address will be sent after purchase, Thank you!
Richmond, VA

---

Childhood Treasures Revisited: I buy and sell childhood treasures.
Exclusive Ruby Lane Member since 2008
Come in and Find Something to Treat Yourself!
Kathy Meador
Address Given to Buyers Only
Marble Falls, TX

---

Vintage jewelry, home decor, kitchenware and more.
Member since 2002
Vintage jewelry, home decor, fashion and more. Art Nouveau, chic, retro, romantic, modern and all that is fun.
Nancy
Please e-mail
New England

---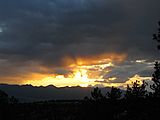 OCDolls
Exclusive Ruby Lane Member since 2013
Outstanding Affordable Antique dolls and toys
Scott Kesson
HCR 74 box 22018 / #10 Wishbone
El Prado, NM

---