Doll Shops Directory Alphabetical Listing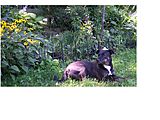 Exclusive Ruby Lane Member since 2009
Nancy Kasting
345 Constitution Blvd
Kutztown, PA

---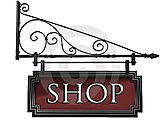 Uncovering the Treasures of Yesteryear!
Exclusive Ruby Lane Member since 2010
Lynn Burke
89 Rose Court
Albany, NY

---
Member since 2015
Nancy McCray Dolls- Selling antique and vintage dolls and antique and vintage children items
Nancy McCray
1717 Applewood Place NE
Cedar Rapids, IA

---

Neat & Interesting Antiques & Curiosities. An Active Online Shop with new Antiques added weekly.
Member since 2006
We are always happy to combine shipping on multiple purchases. Flexible Layaway is available. We do ship Internationally.
Neatcurios : ) Margaret
Please use email
New York State, NY

---

Fabulous things to brighten your day!
Exclusive Ruby Lane Member since 2012
I list new things almost every day, so come visit often!
Ginnie Beattie
12 Chestnut St.
Westfield, MA

---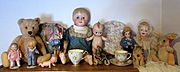 Gifts from Days Gone By
Member since 2013
Antique and vintage dolls, porcelain, pottery and more. Something for every Nook and Cranny. Ask about Layaway. Visit often!
M.J. Grant
Box 328
Kittredge, CO

---

The Place where all your Doll Dreams Come True!
Member since 2013
---

Treasured Items From Days Gone By
Exclusive Ruby Lane Member since 2012
Welcome To Nostalgic Images the place to find unique treasures from days gone by.
Gale LeDoux
98 Tucker Road
New Braintree, MA

---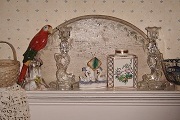 Classic Antiques & Collectibles
Member since 2012
Items for dealers, retail public and collectors who value quality at reasonable cost. Lay away available.
Camille Buda
Provided to buyers at time of purchase
Sandwich, MA

---