Doll Shops Directory Alphabetical Listing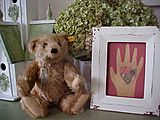 Jewelry, Linens, Vintage Toys, Glassware, Primitives, and Other Unique Items.
Exclusive Ruby Lane Member since 2013
Thank you for visiting my shop. Please check out new items and recent sale and reduced collectables.
Diane Meininger
1308 W. 15th Street
Loveland, CO

---

Antique and Vintage Dolls from the attics of homes and estates in New England
Member since 2011
Offering affordable quality dolls, doll clothing and accessories, please stop by often!
Moira Hatton
90 Crow Hill Road
Stafford Springs, CT

---

Treasures at a fair price
Member since 2014
Treasures at a fair price
JoAnna Heath
6 Wicker Drive
Richmond, VA

---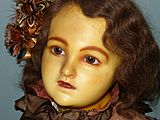 Treasures worthy of the next generation
Exclusive Ruby Lane Member since 2009
Offering investment worthy dolls, antiques & vintage items.
Sabra Dee Whitmire
Made available to purchasing customers
Hackett, AR

---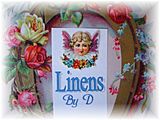 Welcome~Shop with confidence~We are a PLATINUM SHOP, serving our customers for over 11 years.
Exclusive Ruby Lane Member since 2004
Special Estate Items from the Traditional to the Extaordinary!
Heirloom Linens by D
Downtown
Toronto Area, ON, Canada

---

Antique & Vintage Dolls , Clothing, Accessories and Other Old Treasures
Member since 2013
Wonderful Treasures for the Doll Collector and Antique Lover at Reasonable Prices !
Joellyn Machnics & Kathy Clement
5450 E Mclellan Rd #233
Mesa, AZ

---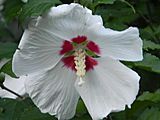 View Sale items!!!!Take a stroll through our shop with beautiful and interesting items
Member since 2012
Great mixture of items from the past that are sure to please-layaway available on items over $100 in USA only
Pat & Mike
Hickory Street.
Chagrin Falls, OH

---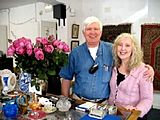 Antique Sterling Silver, Jewelry, Napkin Rings, Victorian Objects
Exclusive Ruby Lane Member since 2002
Kathy & Jim Hill
Address will be sent to those wishing to pay with a Money Order or Check, We are located in
PORTLAND, OR

---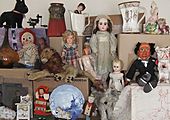 All Items Honestly and Accurately Described
Member since 2015
Dolls and Related Items Plus an Array of Various Other Items
Alan Tay
1925 Aldon
Dover, PA

---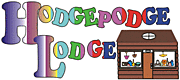 We've found what you're looking for.
Exclusive Ruby Lane Member since 2008
We're always adding new and interesting items, from soup-bowls to nut-crackers.
Carol Hand
5041 N Hamlin Av
Chicago, IL

---
Antiques and Collectibles
Exclusive Ruby Lane Member since 2008
Welcome to my Ruby Lane Shop! Please feel free to email me with any questions, I will respond within 24 hours!
Janine Hensler
180 Lemoyne Ave
Pittsburgh, PA

---

Fabulous Antique and Vintage Estate Finds
Member since 2010
.French, Victorian, Italian, American Country, Garden, Collectibles & Unique Finds of All Kinds
Joyce Lowe
909 Huntwood Street
Murfreesboro, TN

---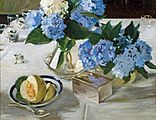 ~Finery for Self and Home~
Member since 2011
Receive Advanced 24 Hour Notice of NEW Shop arrivals by SUBSCRIBING to my Shop!
Hydrangea House
on the Harbor
Camden, ME

---