Vintage Collectibles Shops Directory Shop Locally

Specializing in Vintage - Jewelry, Collectibles and Antiques
Exclusive Ruby Lane Member since 2001
We are a platinum rated shop with 1000's of sales. We have been mentioned in Country Home and Country Living magazines.
Wild Goose Chase Antiques
Gail Dickrell (address provided at time of purchase)
"" Beautiful Northern "", WI

---

Antique & Fine Furniture - Art - Antiques
Member since 2005
Welcome to The Harp Gallery. We specialize in vintage and antique furniture, art, and antiques.
The Harp Gallery
2495 Northern Road
Appleton, WI

---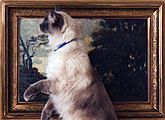 19th/Early 20th American and European Original Vintage Art, Specializing in Estate Finds
Exclusive Ruby Lane Member since 2003
Atypical Fine Art and Antiques
Send us an email, we will gladly send you our contact information.
La Crosse, WI

---
Quality Antiques and Collectibles at Competitive Prices
Exclusive Ruby Lane Member since 2011
User friendly - ready to work with all buyers!
Earla & Jim Somerville
W3908 Orchard Rd
Lake Geneva, WI

---

Unique treasures of vintage, antique collectibles!
Member since 2010
Velkommen. Shop Engé's Treasures and celebrate the joy of collecting!
Treasures Von Enge, Treasures by Enge
311 Lake Street
Pewaukee, WI

---

Antiques, Vintage, Collectibles. Vintage jewelry and treasures to make your house a home.
Exclusive Ruby Lane Member since 2012
Welcome to my shop!
Rita Kemp
In Vacation Mode
Prescott, WI

---

Remembrances of the past and days gone by.
Member since 2009
New Dolls & Doll Related Items Coming Soon!
Zeldagray (Pamela Payne)
Available Upon
Request, WI

---
A Good Selection Of Yesterdays Treasures
Member since 2013
Welcome to Cameo Antiques, here you will find high quality Antiques and Collectibles at affordable prices.
Deborah Skowronski
827 Water Street
Sauk City, WI

---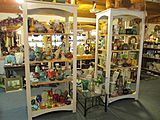 Fine antiques and collectibles for the new or seasoned collector.
Exclusive Ruby Lane Member since 2013
Adding exciting new items.
Richard Posdal
P.O. Box 23
Wausaukee, WI

---