Vintage Collectibles Shops Directory Shop Locally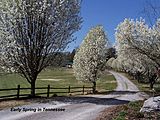 Vintage Collectibles- Fine China & Glass-Books-Antique Woodworking Tools-Art Pottery-Die Cast Models
Exclusive Ruby Lane Member since 2010
Beautiful things FOR HER and HIM . Great Savings**PLUS Free Shipping on many items. Don't miss our MAKE OFFER opportunities.
W Gordon Heath
Provided at Purchase
Clinton, TN

---

General Line Antiques and Collectibles for every budget. We are home to 20,000+ vintage postcards.
Exclusive Ruby Lane Member since 2003
Rachel Glenn, Anne or David Jones
P. O. Box 688
Dandridge, TN

---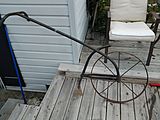 Antiques & Collectibles For Everyone
Exclusive Ruby Lane Member since 2014
New store opening save 25% on any item.
Jeffrey Begley
2837 Ashley Street
Kingsport, TN

---

Fabulous Antique and Vintage Estate Finds
Member since 2010
.French, Victorian, Italian, American Country, Garden, Collectibles & Unique Finds of All Kinds
Joyce Lowe
909 Huntwood Street
Murfreesboro, TN

---

Catholic Medals Statues Religious Art Antiques Jewelry
Exclusive Ruby Lane Member since 2005
Linda
Address given to customers at time of sale
Nashville, TN

---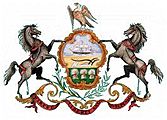 Antiques, Decorative Items, and Fine Art for everyone- from the new collector to the connoisseur
Member since 1999
We are adding new hand picked treasures every week. To view them, be sure to check out "This Weeks Arrivals.".
Pia Stratton, Johnny, or Bari
1802 8th Ave. South
Nashville, TN

---
Unique architectural artifacts and antique lighting for all your building needs
Member since 2007
Building a future with the unique architectural elements of the past
Julia Petrova, Natalie Villarreal
1809 8th Ave S
Nashville, TN

---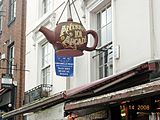 Antique English smalls of quality
Exclusive Ruby Lane Member since 2000
Specializing in Georgian and Victorian jewelry, English smalls, including leather bound books, silver etc.
Barbara Robbins
P.O Box 17036
Nashville, TN

---

The Design Corner offers Antiques and Collectibles at sensible prices!
Member since 2008
Take advantage of our low prices and great merchandise for Holiday gifts!
Pia Stratton, Bari, or Johnny
1802 8th Avenue South
Nashville, TN

---

Member since 2000
50 Years in The Trade
Larry Wyrick
394 Warehouse Road
Oak Ridge, TN

---

Antique. Eclectic. Refined.
Member since 2014
Curate your life with artful and historical pieces from The Revolving Door!
Tammy Muench
163 Ruby Lane
Paris, TN

---