Vintage Collectibles Shops Directory Shop Locally

Eclectic, Unique and Whimsical Antique and Collectible Items for the discerning collector.
Exclusive Ruby Lane Member since 2003
Proudly selling exclusively on Ruby Lane for 12 years.
Carolyn Martin
Address provided when purchase is made.
Florissant, MO

---

Fire King, Pyrex, Hazel Atlas and Collectibles
Exclusive Ruby Lane Member since 2011
Thanks for shopping with Chessie &; Nestor. Many items are perfect for birthday, wedding and special occasion gifts.
Noel Merkel
114 W. 4th Street
Hermann, MO

---

Antiques & Collectibles at reasonable prices.
Exclusive Ruby Lane Member since 2001
Fabulous EAPG, Depression & Cooking Ware Will be added soon.
Penny Stansberry
539 E Elm St
Huntsville, MO

---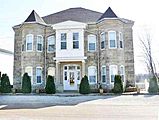 Fun, functional and fantastic finds!
Member since 2013
From the unique to the currently fashionable items you will enjoy in your home.
Marlene Bohanan
1916 Green Berry Road
Jefferson City, MO

---

Fine Antique & Vintage Quilts, Collectibles, Textiles, Jewelry, & Ceramics
Member since 2014
An eclectic kaleidoscope of quality antiques and collectibles, specializing in antique and vintage quilts.
Kelli Disidore & Debbie Nanson
323 West 119th Terrace
Kansas City, MO

---
His and Hers clothing, accessories, jewelry, textiles and collectibles. . . with that added flair!
Exclusive Ruby Lane Member since 2010
Visit daily to view my New Arrivals! Vintage clothing, accessories, and collectibles for spring and summer!
Cassie Price
Email for specifics
Kansas City, MO

---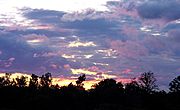 Beautiful Fine Living Accents for your Home. Welcome to our Home. Welcome to Timber Hills Antiques.
Exclusive Ruby Lane Member since 2008
"Unique and large" best describes the constantly changing selections of Timber Hills Antiques. Come on in! FREE shipping USA.
Eileen & Russell Weiss
5726 NE Timber Hills Dr.
Lee's Summit, MO

---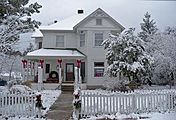 Fine Antiques & Collectibles
Member since 2000
Accepting Reasonable Offers on All Store Items this Month - So Send in Those Offers!!!
Roy & Penny Peterson
P.O. Box 84
Richland, MO

---

Offering a wide selection of quality antiques at reasonable prices
Exclusive Ruby Lane Member since 2008
specializing in Advertising, soda fountain/drug store, victorian, porcelain
Becky Perkins
2102 Elm street
St. Joseph, MO

---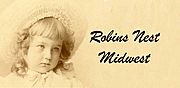 ECLECTIC? You bet! Antiques, Collectibles and Fine/Costume Jewelry in EVERY Price Range!
Member since 2006
OUT OF TOWN till 5/30 - No Internet Access. Orders Welcome & I Will Confirm when I Get Back!
Robin Yeo
ROBINS NEST MIDWEST (exact address given for mailed payments only)
St. Peters, MO

---
Avon, Glass, Jewelry, Kitchenware, Salt and Pepper Shakers, and More. . . .
Exclusive Ruby Lane Member since 2013
Spring Clearance Sale.....! New items arriving weekly....Check back often...
Deborah Paul
17 Sunrise Drive
Warrenton, MO

---

Antiques and Vintage from the Ozark mountains and prairie
Member since 2014
See our unique collection of Ozark treasures
Debbie Harris
PO Box 244
Windsor, MO

---