Vintage Collectibles Shops Directory Shop Locally
We Offer Good Value for Money with Customer Satisfaction in Mind!
Exclusive Ruby Lane Member since 2009
Many Select Items Now On Sale. Convenient Online shopping never looked better! Layaway Available.
Sandy Gnidziejko
Mailing Address Given at time of Sale.
Biddeford, ME

---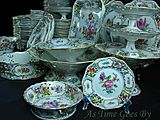 Traditional New England Heirlooms...Beauty for Today...Investment for Tomorrow!
Exclusive Ruby Lane Member since 2006
We are a firm that continuously seeks out quality items & offers them for fair prices accompanied with top notch service.
Marcia & Linwood Townsend
Coastal Maine
Brunswick, ME

---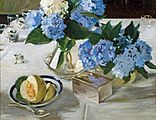 ~Finery for Self and Home~
Member since 2011
Receive Advanced 24 Hour Notice of NEW Shop arrivals by SUBSCRIBING to my Shop!
Hydrangea House
on the Harbor
Camden, ME

---

Antiques and Decoratives from the Coast of Maine and Abroad......
Exclusive Ruby Lane Member since 2014
Find something unique and interesting to accessorize the home or the person...Always a nice selection of Scottish jewelry....
David Oakes
335 Hamm Road
Frankfort, ME

---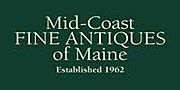 Quality Antique Jewelry, Nautical, Sterling Silver, Paintings, Porcelain & Pottery
Exclusive Ruby Lane Member since 2009
We consistently strive to do business the old fashion way, with integrity and respect. Lay A Way payment is available.
Francine & Benjie Grant
641 Main Road P.O. Box 246
Holden, ME

---

Where Vintage Brings Pure Pleasure
Exclusive Ruby Lane Member since 2012
50-70% OFF During Our Summer Slash & Splash ~ Free USA Shipping On $200 Jewelry Orders ~ Extended Lay-Away Available
Rebekka Freeman
Swan Lake
Mid Coast, ME

---
Offering Quality Antiques Of All Kinds
Member since 2012
All offers carefully considered. Layaways available
Joseph Bent
P.O. Box 120
Nobleboro, ME

---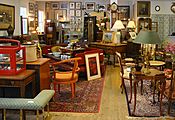 An Unusual Collection of Antique & Modern: Furnishings, Accessories & Art from Maine Coast Cottages
Member since 2011
Welcome to our Ruby Lane shop! Come often as we add inventory from our large bricks & mortar shop.
Maine Coast Online
18 Main Street, PO Box 200
Seal Harbor, ME

---

Welcome to the Hobbyhorse, quality pieces from the coast of Maine
Member since 2014
We stock a varied wide ranging inventory, shop with confidence we stand behind what we sell.
Cynthia Gallant
15 Savage Rd
Searsport, ME

---

We sell art, antiques,and unique collectibles. We find and buy fresh items constantly. Our home base
Exclusive Ruby Lane Member since 2006
Jerry Weaver
357 kendall Corner Road
Waldo, ME

---

Quality Merchandise at Affordable Prices!
Exclusive Ruby Lane Member since 2014
Caren Reed
P.O. Box 416
Wells, ME

---
Selected Photography, Memorabilia, Advertising, and Toys for the Discerning Collector
Exclusive Ruby Lane Member since 2001
Use block at top of page to search my shop.
Blaine E. Bryant
In Vacation Mode
Westbrook, ME

---

Exclusive Ruby Lane Member since 2009
Vintage Goods
301 Main St.
Yarmouth, ME

---