Vintage Collectibles Shops Directory Shop Locally

Andrea Rickmann
Kurfürstendamm212
Berlin, Germany

---

Antique Teddy Bears & Soft Toys
Member since 2013
Patricia Loncle
Stephanstrasse 17
Berlin, Germany

---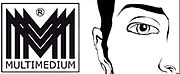 Antique Jewelry, Art & Decoration, end of 19th, beginning of 20th century
Member since 2014
Gisela Geser
Weißgerbergraben 7
Regensburg, Germany

---

Quality fine antiques from private European collections – make it yours!
Exclusive Ruby Lane Member since 2008
Fulfill your desire - LAYAWAY or reasonable OFFERS welcome!
Joana Elbe
Mühlvorstadt 31
Riedlingen, Germany

---

Unique Steiff and Accessories Collectibles at Reasonable Prices!
Member since 2013
Uli Kainzinger
an der Reichsstrasse 2
Vaihingen Enz, Germany

---

European stuff ~ mid century design, antiques & collectibles
Member since 2014
To get to know, eddy*s offers free world wide shipping!
Johann Edmund Gebhard
Schlaifhausen 40
Wiesenthau, Germany

---