Vintage Collectibles Shops Directory Shop Locally

Thanks for visiting! We offer one of a kind and rare items direct from France and Miami to you!
Exclusive Ruby Lane Member since 2014
We specialize in high quality furniture, Limoges porcelain and other unique collectibles straight from France.
Sylvia Q. Troutner
Address provided at time of purchase.
Toulouse/Miami, FL, France

---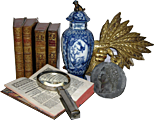 Beautiful family antiques and heirlooms !
Exclusive Ruby Lane Member since 2015
"French European Eclectic items 18th-19th and 20th century "
Nicole Campanaki
Full adress will be supplied on requiest.
BARGEMON, France

---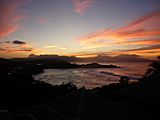 Axel LEJON
Bretagne
Brittany, France

---

From Brittany near Quimper antiques and collectibles
Member since 2008
We offer insured shipping through FedEx with delivery in 3 days
C&C lejon
Poul Benn
Crach, France

---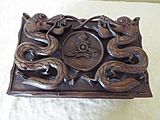 French collectables and antiques direct from french markets and maisons
Exclusive Ruby Lane Member since 2012
well researched French and English objects for the collector
Michael Bond
La bliniere
Cuves, France

---

Unique, Significant, Authentic: Art that Says "America!"
Exclusive Ruby Lane Member since 2010
Take advantage of a strong dollar and a weak euro!
Jacques Protat
98 boulevard Mansart, Apt 32
Dijon, France

---

Delicious French faded grandeur embroideries, boudoir finishing touches, wedding treasures , crowns
Member since 2008
Layaway arrangements available on all my items.
Pippa Edney
La Jammerie
LE TOURNEUR, France

---

Currently: The Most Poetic Paris Scenes & The Best Names in European Art Deco!
Member since 2008
Our Artists are in Major Museums. We Ship Worldwide. Layaways.
N. A Stenger
70 rue du Chemin Vert
Paris, France

---

Direct Sourcing from the Front-line of the Flea-markets in France to You!
Member since 2011
For a Uniquely and Authentically French Touch in your Decor!
Laurel Miller
From my home in France, to yours!
Paris Region, France

---

French 20th Century Fine & Decorative Arts
Member since 2014
Free shipping from France to worldwide. All our items are guaranteed vintage or antique.
Georges Mercier
Villa du Peyrot
Saint-Amans-des-Côts, France

---

Unusual Antiques and Vintage from France and Europe
Member since 2014
We Invite You to Visit Us Often as We Add New Items Regularly
Nan and Dermot Bolger
1, route des Fayants
Theil Rabier, France

---