Vintage Collectibles Shops Directory Alphabetical Listing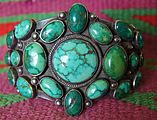 A Gallery of Original Oil Paintings, Antiques and Beautiful Jewelry.
Exclusive Ruby Lane Member since 2009
A combination of the beautiful, the unique and the unexpected!
Rachel Uchizono
Address given upon request.
Laguna Beach, CA

---
Unique and Historical Collectables
Member since 2014
We offer a wide variety of collectables and memorabilia, including some great historical finds.
John Nelson
1183 East Broadway
Louisville, KY

---

An Ocean of Vintage Jewels ~ Rare and Designer-signed
Exclusive Ruby Lane Member since 2008
See my 1960's vintage jewelry on Mad Men, Season 7, Severance episode!
Gay Sherman Weintz
22 Summit Street
Ivoryton, CT

---

An eclectic collection of antiques and collectibles from around the world!
Exclusive Ruby Lane Member since 2004
Every item in the shop is reduced or on sale to make room for new inventory!
John Raymond
230 Overlook Road
Woodstock, NY

---

Unique Antiques and Vintage Treasures from the Past
Member since 2009
Guarantee QUALITY and UNIQUE antiques at great prices. LAYAWAYS WELCOME. We accommodate a plan to fit your needs
Unique Treasure Chest
Address will be sent to those wishing to pay with checks
Coast, CT

---

Unsigned vintage jewelry.
Member since 2014
Great costume jewelry pieces without the designer names.
Manon Kavesky
1729 Dobson St
Evanston, IL

---

American Furnishings and Decor for Home and Office
Member since 2011
Furnishings ready for a Second Life in a variety of Styles. Woods & Functions
Sue Horwath
3664 Cooks Hill Road
Centralia, WA

---

Collectibles,Custom Made Jewelry at Affordable Prices!
Member since 2012
Free Shipping Within The U.S On All Hand Made Jewelry.
Marco Peres
1621 15th. Avenue
San Francisco, CA

---
Antique & vintage collectibles for home & garden. Lighting, furnishings, kitchenalia & more
Member since 2015
Dudley Thompson
55 NEW ST
MARION, NC

---