Vintage Collectibles Shops Directory Alphabetical Listing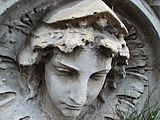 Beautiful Antiques, Paintings, and French Decor
Exclusive Ruby Lane Member since 2012
Always hunting for unique treasures for you! Summer sale is on.......
In Love With Antiques
PO Box 193
Centerport, NY

---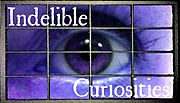 Antiques and Curiosities You Can't Live Without!
Member since 2014
Specializing in unique and beautiful antique and collectible accessories and furniture
Colleen Brolin
27 Reverend Houston Dr.
Bedford, NH

---

A fine, fun, and funky assortment for discerning collectors.
Member since 2008
SHIPPING always combined & LAYAWAYS always welcome on the fine, the fun, and the funky.
Industrial Blonde
We are located in
Houston, TX

---

An array of Antique, Vintage and Collectible treasures acquired in both Europe and the United States
Exclusive Ruby Lane Member since 2011
"Treasures & Trinkets".... searching for something ? Let me help you, email me!
Maureen
"The Grand Strand"
Murrells Inlet, SC

---